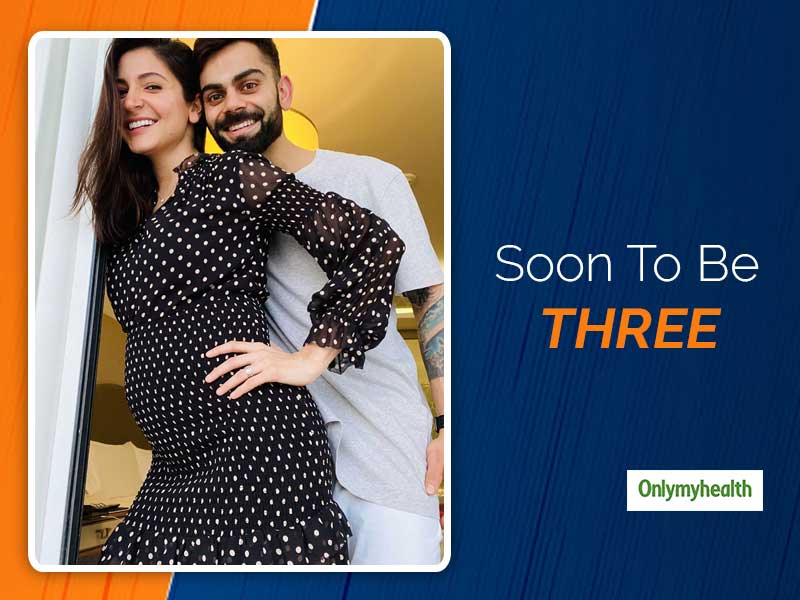 Virushka is expecting their first child! Both the cricketer and the actor announced on their social media handles. The child is expected in the first month of 2021 (January). The couple shared a pic on social media and captioned, "And then, we were three! Arriving Jan 2021." Motherhood! It is one of the most beautiful realities of every woman's life. During pregnancy, women go through various sour and sweet experiences and ups and downs. During this, several precautions are required too. There are 3 stages of pregnancy divided into trimesters, first trimester, second trimester and third. We are giving you some tips so that you do not have to face much trouble during pregnancy.
View this post on Instagram
Start eating on time that is in every three hours. The nutritional needs of the women's body change immediately after becoming pregnant. Now women should consume more nutritious food because what you eat will also affect the baby. Women should take vitamin, protein, and minerals as much as possible so that your baby can develop properly.
Avoid travelling too much or else do not do it alone. The second trimester, i.e. between three to six months of pregnancy, is still safe to travel. You can travel easily because in these months there are fewer complaints like morning sickness, more tiredness, lethargy.
In the first twelve weeks of pregnancy, many problems occur due to changes in the hormones of women, low blood pressure and nutritional needs. Talk to your doctor and keep the necessary medicines always with you.
Avoid smoking and alcohol consumption during pregnancy.
Take only 1 or 2 cups of tea or coffee during the day.
Eating eggs, raw meat, and fish should be avoided as it may contain bacteria.
Avoid eating anything from outside as it can make you sick.
Talk to the doctors, if you feel excessively tired.
Do light exercise as these are beneficial for you and your baby. Eat as much as healthy as possible, and avoid Oil and spices.
Maintain the right environment around you and take care of cleanliness.
Get enough sleep and do not overwork