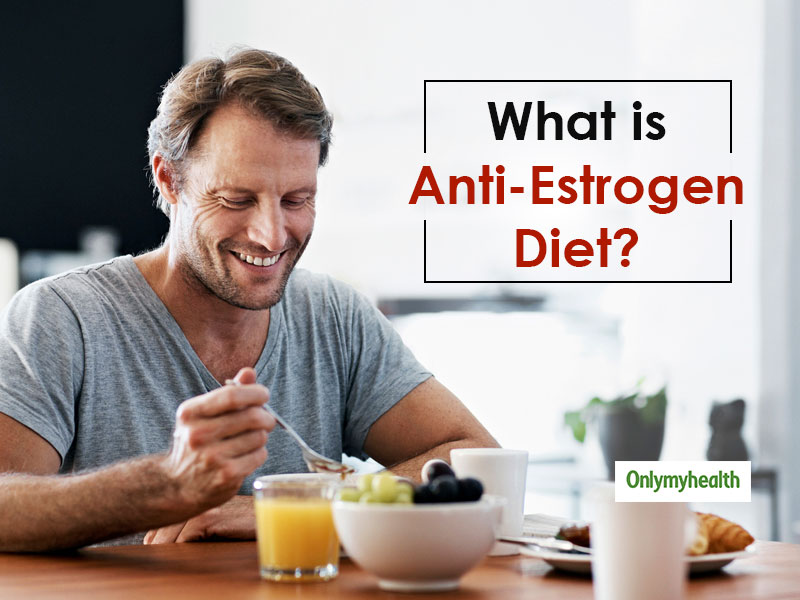 International Men's Day 2019: Increase in estrogen levels may increase the risk of cancer and heart stroke in men. Follow the anti-estrogen diet to regulate hormones.
Testosterone, the male hormone is what helps a man get his masculine power and features. Its optimal levels are essential for a man and its decline impacts male health and wellbeing. Along with aging, there is another factor responsible for low T-levels, which is an increase in Estrogen. Well, some people entitle estrogen as a 'female hormone'. Its excess production interrupts the production of testosterone which affects a man's masculine functions. Besides consultation from a doctor and getting medical treatment, the anti-estrogen diet may bring the estrogen levels down. We spoke to Dr. S Basu, Senior Consultant, Laproscopic Surgery, Max Super Speciality Hospital, Shalimar Bagh, Delhi to know the possible measures to reduce estrogen levels.
What Does Estrogen Do To A Man's Body?
As a man, first, you need to understand what high levels of estrogen may do to your body. A male body should have more testosterone and less estrogen. The gradual decline in T-levels happens with age but that doesn't raise estrogen which is safe for the body. But if your T-levels are decreasing due to an increase in estrogen, this is dangerous for your health. This can put to the risk of the internal blood clot, cancer and heart diseases.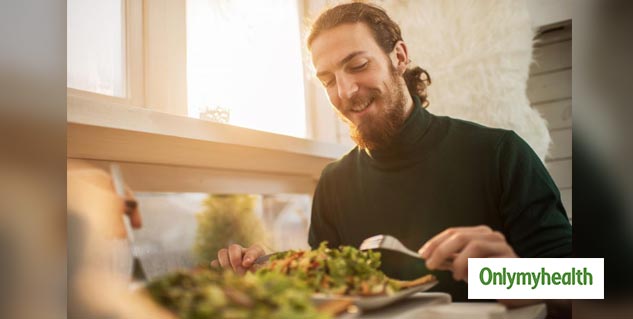 Some reasons for the increase in estrogen are:
A tumor in the body either in the brain or the adrenal
Liver cirrhosis
Excessive consumption of alcohol
Medications including certain antibiotics, psychiatric drugs, etc.
Obesity: Excess deposition of fat disrupts the testosterone and estrogen balance and causes retention of estrogen.
What Is Anti-Estrogen Diet?
There are a few research claiming that eating certain foods may decrease estrogen levels. However, consulting a doctor before making any dietary changes is advised as this varies from person to person. An anti-estrogen or Estrogen-blocking diet consists of some foods that help in managing estrogen production in the man's body.
Also Read: Men's Health Beyond Prostate Dysfunction
Soy products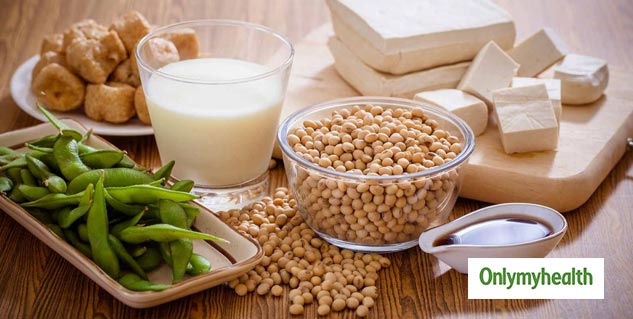 Soy products are rich in plant estrogen 'phytoestrogens' that could minimize the levels of estrogen. Consuming plant estrogens also cuts the risk of prostate cancer and other health complications that are related to estrogen levels.
Flax Seeds
Flax seeds contain polyphenols which are known to be effective in reducing estrogen levels. These are also rich in lignans which are similar to phytoestrogens.
Also Read: 5 Ayurvedic Tips To Protect Your Prostate Health
Cruciferous vegetables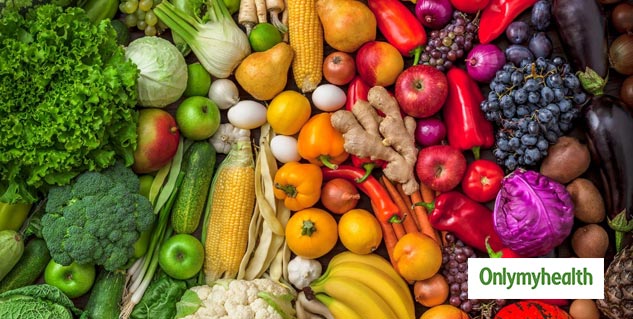 Cruciferous vegetables are also high in phytoestrogens and isoflavones. These prevent the body from converting testosterone to estrogen. The cruciferous vegetables include broccoli, cabbage, cauliflower, bok choy, turnips, kale, brussels sprouts, etc.
Pomegranates
Pomegranates contain phytochemicals which hold estrogen-blocking properties. Consuming this fruit in any form would help you bring balance to hormonal levels.
Also Read: Benefits Of Eating Roasted Chana And Jaggery
Red grapes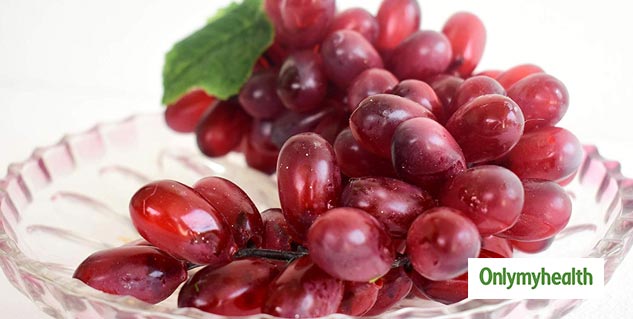 Another fruit that has great estrogen-lowering properties is re grapes. Their seeds have proanthocyanidin and their skin has resveratrol. Both of these are chemicals that inhibit the production of estrogen, thereby lowering down the hormone levels.
Mushrooms
Different kinds of mushrooms help to block estrogen in the body by preventing the production of the aromatase enzyme in the body which converts androgen to estrogen. Eating mushrooms will prevent the production of estrogen. However, eat only organic mushrooms instead of wild-picked mushrooms.
Here's a video about causes of Prostate Cancer.
Read More on Men's Health