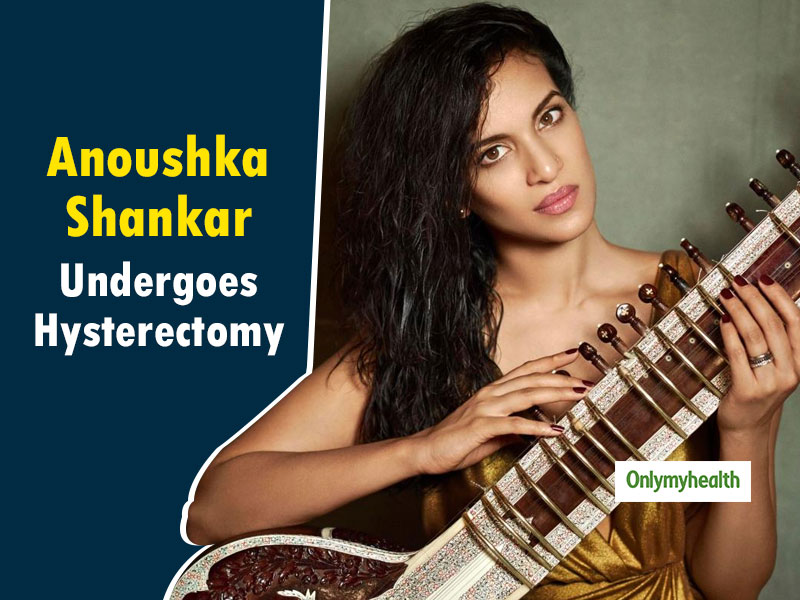 A medical surgery, which is performed on benign or malignant conditions, is called hysterectomy. In a recent revelation, Sitar Player Anoushka Shankar said to have undergone a double hysterectomy.
In a detailed Twitter and Instagram post, 30-year-old sitar player Anoushka Shankar mentioned that she no longer has a uterus and had to undergo a double hysterectomy last month. The post titled 'Lady Bits' said, "As of last month, I no longer have a uterus. I had a double surgery: a gynaecological-oncologist performed a hysterectomy due to my large fibroids, which made my uterus as big as if it were six months pregnant, and an incredible surgeon removed multiple further tumours from my abdomen (which I blessedly then heard were all benign). One tumour had grown through my muscles and was visibly protruding from my stomach. There were 13 tumours in all."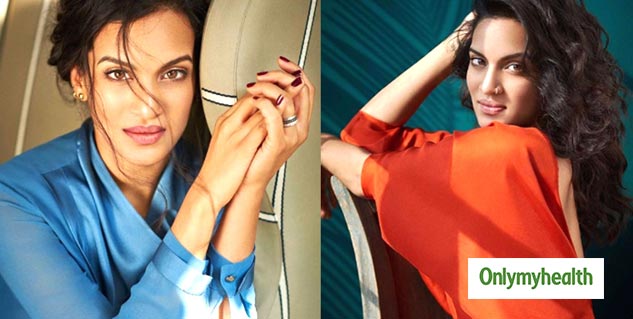 In times where women are expected to bear a child after marriage. There also exists a growing concern of uterus related problems in women, which include fibroids, cysts, etc. All these conditions can cause severe problems in pregnancy. In several cases, the complications are high that the doctor tells to remove the complete uterus to limit other health conditions. However, in a heartfelt post, the sitar player openly shared and discussed her medical condition, giving out all the details about her double hysterectomy surgery.
LADY BITS, by Anoushka Shankar
(Swipe to read about why I no longer have a uterus, and why I decided to tell you) pic.twitter.com/60laJGTWTg

— Anoushka Shankar (@ShankarAnoushka) August 30, 2019
Also Read: 10 Things Your Doctor Won't Tell You about Hysterectomy
Managing the Condition
When she first got to know about her condition, Anoushka slipped into short-term depression, thinking about the various factors. She feared of not coming back from the surgery alive and even the fear of having the desire to have more children. She listed out everything that worried her regarding this surgery and the removal of the uterus altogether. What troubled her was the reason behind the hush-hush about hysterectomy and removal of uterus from a woman's body.
However, the powerhouse not just underwent surgery with great zeal and also shared everything about her surgery, her thoughts and the topic of hysterectomy and uterus removal.
Understanding Hysterectomy
In this surgery, the whole of women's uterus is removed by doing an incision in the abdomen. The body grows inside the uterus. In a partial hysterectomy, the cervix is intact, but in total, both the uterus and cervix are removed. This surgery is performed to remove several malignant and benign conditions like fibroids, menorrhagia, etc. With the removal of the uterus, the woman can never bear a child. However, this surgery is performed by making a slight incision in the lower abdomen, leaving minor marks on the body.
Also Read: Uterine Cancer - All your Queries Answered
Risks of Hysterectomy
While undergoing a hysterectomy, it is common for some risks to be associated with the surgery:
Bleeding
Reaction to anaesthesia
Blood clots
Severe damage to the urinary tract, rectum, bladder etc. during the operation.
Menopause at an early stage due to the surgery
In rare cases, even deaths can happen due to complications
Tips From Anoushka Shankar's Surgery
Following are some tips to manage the condition better:
It is normal to feel scared or anxious thinking about the surgery effects on the body. Read and talk to your doctor for every little detail.
Be aware of the medication. Never miss a single medicine as it may make recovery slow.
Know what anaesthesia you will be getting, its effects on the body and the surgery proceedings.
Eat healthily and live your life post-surgery without any fear as the worst was removed from within your body.
Read more articles on Women's Health