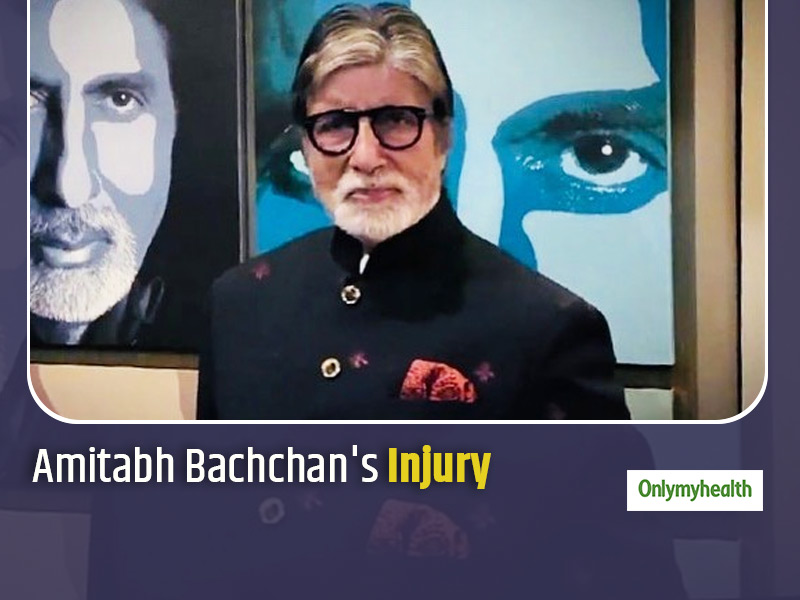 Amitabh has shared another anecdote on his Instagram account, in which he has told about the two months trouble caused by his burnt hands.
Amitabh Bachchan's Accident: Amitabh Bachchan, one of the most elite and respected actors of Bollywood, is well-appreciated by his followers for his active presence on social media. Amitabh transmits the real stories of his life and the stories related to his film to the people (through his post); moreover, fans also like these stories very much. Amitabh has shared 'Throwback' stories amid the lockdown, which is being well-loved. Recently, Amitabh has shared another anecdote on his Instagram account, in which he has told about the trouble caused for two months by burning hands.
Amitabh shared the old picture
In this 'throwback' story, Amitabh has shared a picture on his social media account, in which he has shown the fingers of his hand. In this picture, Amitabh is also trying to explain something with a shadow of a hand. Sharing this picture, Amitabh said in the caption that it is challenging to technically change the fingers of the hand as they are the most complex part of the human body. Their regular movement is significant.
How did Amitabh's hand burn?
Amitabh shared the story of Diwali, saying that once he burnt his hand with firecrackers. Amitabh said that after this incident, he was upset for about two months and could not move his thumb even to the index finger. He further said that think when these fingers are fine, then what could they not do. This is creativity.
Also Read: Diet Tips By Expert To Make A Smooth And Healthy Transition Into Old Age
Did work even after the injury!
Referring to the aftermath of the incident, Amitabh shared some other pictures on his blog and wrote, 'The work continued ... sometimes tied the handkerchief for style on hand .. sometimes in the pocket for Attitude... But work continued, as it should have been. ' Amitabh also shared screenshots of the film Inquilab during the injury, in which he is dancing with a handkerchief while a picture is from the 1984 film Sharabi.
Also Read: Know The Diet Regime Of Bollywood Megastar Amitabh Bachchan
Don completes 42 years
Recently, Amitabh expressed happiness over the completion of 42 years of his film Don. He also received the Filmfare Award for the film 'Don'. Talking about Amitabh's work, BIG B is soon going to be seen in the movie Gulabo Sitabo. Amitabh will also appear in an essential role in the film Brahmastra.
Amitabh busy shooting for KBC 12
At the same time, the shooting of Kaun Banega Crorepati, the most famous show of the small screen, is also going on. Amitabh Bachchan is currently engaged in shooting for Kaun Banega Crorepati 12. In the past, Amitabh had informed that he is shooting for Kaun Banega Crorepati and all the safety standards are being met during the shooting, (and all instructions have been kept in mind).
Read more articles on Health News