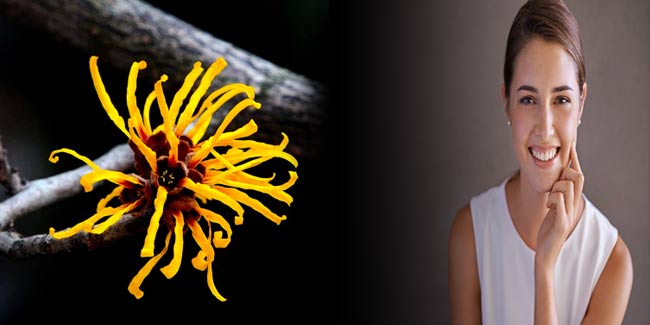 Beauty is a gift of nature that requires proper care to last longer. Chemical based beauty solutions do make you look better but they don't actually help your skin or your natural appearance. To be naturally beautiful, young and healthy you need to opt for natural ways such as witch hazel to enhance your beauty.
Witch hazel is a plant that has been used for medicinal purposes since ages. The plant can be so useful that almost every part of it including the leaves, bark, twigs and the liquid extracts are used for various purposes.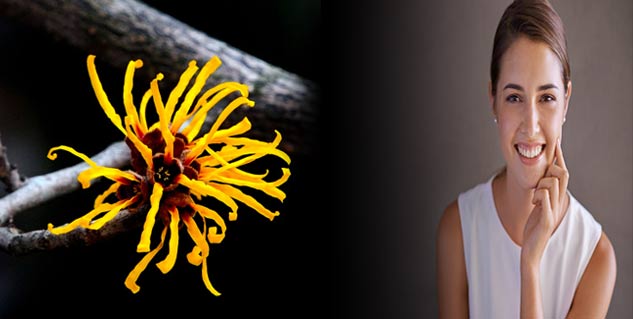 Witch hazel finds several uses for various medical conditions including diarrhoea, tuberculosis, cold, fever, tumours, and cancer. Here are some of the most amazing tips to use witch hazel for beauty.
Use it as and astringent
Using witch hazel for beauty care may be something new to you but it is as effective as all others solutions you have been using so far. The reason for the plant to be so useful is its ability to act as a natural astringent to remove excess oil and dirt from the skin. It also keeps the pores narrow and promotes healthy skin.
It helps in removing marks
Witch hazel can also be used to treat marks on the face or other areas of skin. Applying witch hazel extracts on the skin reduces the discoloration caused by bruises and marks. It can reduce irritation and acne or other inflammatory skin conditions.
Reduces dark circles
Another effective witch hazel usage includes improving the appearance of the skin around the eyes. Witch hazel extracts can easily treat discoloration, dark circles, puffiness and wrinkles from under and around the eyes.
Post hair-removal
Witch hazel extracts make effective post shave remedy. Applying its extracts after shaving or hair-removal can stop bleeding from cuts and provide quick relief from razor burn.
Gives you a better smile
The extracts of the plant can also make a perfect mouth rinse which can help reduce pain and swelling of infected gums. A teaspoon of witch hazel extracts with one drop each clove oil in hot tea can act as your effective natural mouth rinse.
As a natural moisturise
Witch hazel extracts can act as a natural moisturiser, giving you a glowing and younger skin. If you have dry skin, prepare your natural moisturiser with witch hazel extracts and some essential oil of your choice.
Image Source: Getty
Read more articles on Home remedies