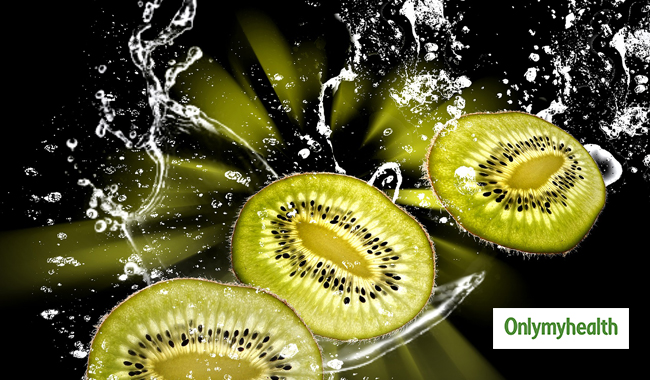 Kiwi or Chinese gooseberry is a small fruit with plenty of health benefits. The refreshing and tangy flavour of this fruit makes it a favoured choice among people. It is commonly used in preparing curries as well. The best way to enjoy all of its nutritional values is by eating it raw. Some of the health benefits of kiwi include improved cardiovascular health, skincare, stable blood pressure levels and treatment of insomnia.
Kiwi is known as a miracle fruit, owing to the abundance of essential nutrients like minerals, carbohydrates and vitamins. Kiwifruit can be eaten raw, it can be used as a garnish, kiwi juice is a refreshing treat with so many benefits, kiwi fruit is laden with many other health benefits that you might not be aware of.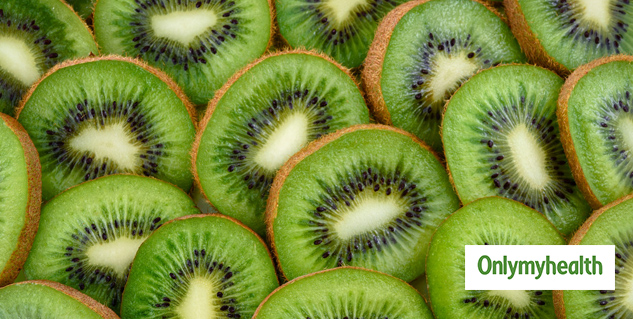 u
Let's take a look.
High in Vitamin C
Kiwi is another citrus fruit like lemons and oranges, with a great supply of vitamin C. As per a recent report, kiwi fruit contains vitamin C, almost twice that of oranges and lemons. Kiwi has antioxidants, which eradicates inflammation and cancer-causing free radicals. It also helps in boosting immunity of the body against harmful germs.
Full of Dietary Fibers
Kiwifruit is loaded with dietary fibers that help control cholesterol, blood sugar and blood pressure. It also helps you lose weight, as dietary fibers help you stay full for a longer period of time, allowing you to eat less. It is often recommended for people trying to lose weight and diabetic people.
Induces Sleep
If you are having trouble sleeping, the antioxidant and serotonin compound of kiwi helps you treat sleep disorders. So, it is said that if you are having two kiwis before bedtime, you will have a peaceful sleep.
Enriched with Vitamins and Minerals
Kiwifruit is loaded with minerals and vitamins such as Vitamin B1, B2, B3, B5 (Pantothenic acid), B6, folate (B9), Magnesium, Manganese, Zinc, Niacin and so on. All this nutrition help in balancing blood pressure, nerve and muscle functions, blood circulation through the blood vessels and fight stress etc.
Boosts Immunity
Immunity is crucial for the proper functioning of the body and eating kiwi fruit can help combat infections. Kiwi fights the symptoms of influenza and also helps ward-off respiratory tract infections. Moreover, kiwi is rich in vitamin C which is an essential nutrient to boost immunity. It is especially beneficial for people of ages 65 and above.
Helps with Better Digestion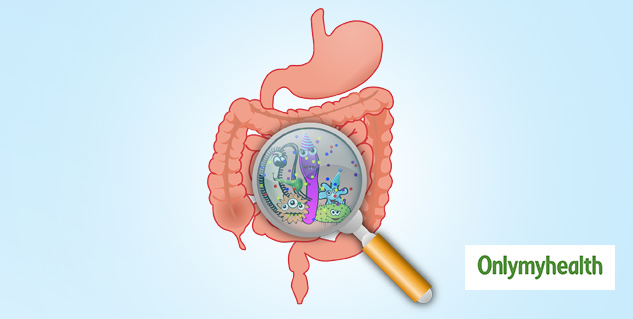 Also read: Solve Your Digestion Troubles with These 6 Easy Yoga Poses
With an enzyme named as actinidain, Kiwi fruit can tender the meat. Like papaya has papain, kiwi has actinidain that helps in the digestion of protein. It also helps the patients that are suffering from irritable bowel syndrome.
Treats Asthma
It is believed that the nutritional qualities of kiwi can help treat asthma. It has antioxidant properties and vitamin C which can improve lung function and reduces wheezing in susceptible children. Consuming kiwi on a regular basis can help with breathing problems.
Lowers Blood Pressure
Kiwi has a high level of lutein – a potent antioxidant, which can help lower blood pressure levels. It is also rich in potassium which helps keep our electrolytes in balance by counting the effects of sodium.
Radiant Skin
The presence of alkaline in kiwi helps to counteract the effects of acidic foods that we consume on a daily basis. The vitamins C and E in kiwi act like antioxidants which help prevent skin dehydration and gives you a healthy and youthful skin. You can simply take a few slices of the fruit and apply them evenly on the skin for effective results.