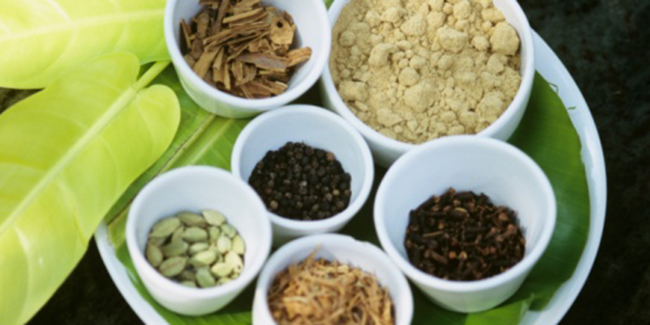 The great thing about Ayurveda is that its treatments always yield side benefits, not side effects. Doing Ayurveda does not require conquering complicated Sanskrit terms, memorizing mantras, mastering body contractions, or struggling with religious beliefs. It requires nothing except that you commit your time and energy to your own supreme well-being. What is more it asks that you do this in as relaxed a manner as you like, step by baby step – a simple, friendly, and yes - fun way to be 100 percent healthy.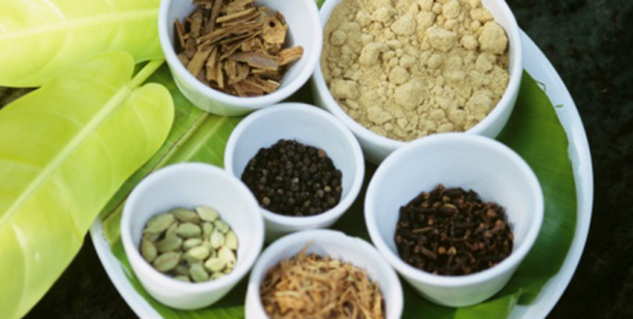 The importance of Ayurveda lies in nurturing our bodies with nature's goodness. Good health encompasses balancing the three major Doshas (natural forces)- Vata (Space and Air), Pitta (Fire and Water) and Kapha (Water and Earth). The significance of Ayurveda is all about incorporating this balance of nature in modern man's life.
According to Ayurveda, the deadliest of diseases cannot affect a person's health if it is treated in a way that forms a balance between Doshas. Our immunity is defined by how well we are able to fight such diseases in accord with nature's forces. Unfavorable weather conditions, contemporary lifestyle, inappropriate eating habits have landed modern man in weak immunity and poor health scenarios.
Protect yourself just by adding few positive habits to your lifestyle.

1. Detox with ayurvedic herbs
A weakened immune system prompts illness. Our diet can go a long way in balancing this 'fighting response' within the body. By absorbing the right nutrients and rejecting the toxins we don't need, our immune system stays robust.
"Ayurvedic herbs are endowed with anti-oxidant properties that strengthen our body's internal defense mechanism. They have been testified as immune-modulatory and has anti-allergic potential. Chyawanprash (CP) is one of the well-known Ayurvedic formulation, used since decades for boosting immunity and provides resistance against infections. Dabur Chyawanprash, based on an age old formulation, is an Ayurvedic supplement, fortified with various herbs and minerals. This product helps in prevention of a variety of diseases through its immunomodulatory effects". Says Dr. JLN Sastry, R&D Head, Dabur.

• Bala (Sida cordifolia): having strength promoter properties
• Draksha (Vitis vinifera): for nourishing the body
• Jiwanti (Leptadenia reticulata): acts as rejuvenator
• Haritaki (Terminalia chebula): improves longevity
• Guruchi (Tinospora cordifolia): having immunomodulatory property
2. Exercise Regularly According to Your Dosha
Research claims that one must exercise right as per their dosha. Some might benefit from going on long walks, while others might extract benefit from short, quick bursts of activity. The 3 Dosha types and their benefits are:

1. Vata Dosha – is the energy that controls bodily functions linked with motion, including blood circulation, blinking, and other involuntary actions.
2. Pitta Dosha – it defines the body's metabolic systems, including digestion, absorption, nutrition, and maintaining body's temperature.
3. Kapha Dosha -- it controls growth in the body and supplies water to all body parts, while nourishing the skin, and maintaining the immune system.
You can always alter your physical movement to your specific body and personality type.
3. Understanding demands of your body
The demands of a hectic lifestyle create an imbalance in the digestive system that leads to accumulation of toxins — ama. As a result, we often suffer from constipation, diarrhea, fatigue and lack of immunity. Ama, the end-product of improper digestion and hectic lifestyle disturbs the balance of the Tridoshas (Vata, Pitta and Kapha) which is important in directing the functioning of our body.
Ayurveda aims to get rid of this ama and calms the doshas to their original states. Thus, it corrects disorders and maintains body health.
Factually, about 85% diseases occur due to improper digestion at the gastrointestinal level thus, we need a science based Ayurveda mechanism to break through challenges of modern lifestyle and ensuring wide access to consumers in delivering Ayurveda based products.


Image Source : Getty
Read More : Home Remedies