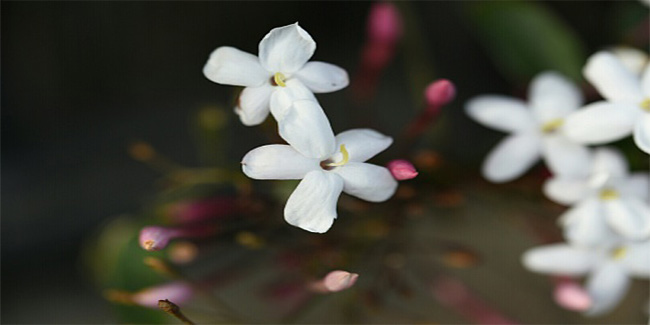 Beauty benefits of jasmine flowers - If you love jasmine only for its awesome smell, you need to read this. Here are some amazing benefits of jasmine.
Women adorn jasmine flowers and why shouldn't they; after all the flowers not only look beautiful but also smell fabulous. But did you know their use is not limited to wearing them on the strands to enhance the beauty? Yes, you heard it right, there are several other ways to use jasmine flowers to boost your beauty. We are listing some of their beauty benefits here!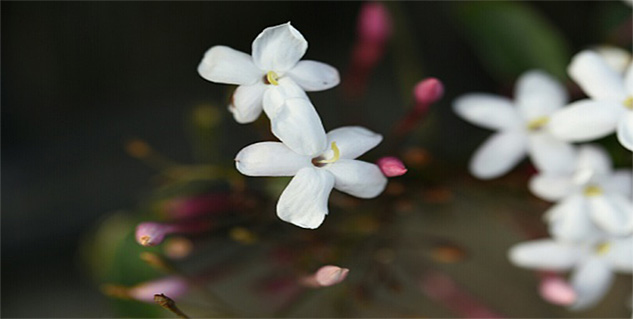 Keep your skin agile
Jasmine flowers are packed with properties that help keep your skin moisturized throughout the day. However, you should not use jasmine flowers directly on your skin. Opt for creams or lotions that contain extracts of jasmine.
Help you relax
Jasmine flowers can play a vital role in calming down your nerves, thereby relaxing you. All you have to do is mix jasmine oil with carrier oil like coconut and massage gently on your body. For the same reason, it has been widely used for aromatherapy in many spas.
Keep your scalp healthy
Jasmine flowers contain antimicrobial and antiseptic properties that make it a great oil to scalp infections at bay. Add few drops of jasmine oil to almond or coconut oil and then gently massage your scalp with it. Rinse off your hair with a mild shampoo after a few hours. For best result, try using it once in a week for a month or two.
Keep body odour at bay
Are you looking for ways to get rid of that irritating body odour? Look no further, try jasmine. You can make your own jasmine spray at home. All you would have to do is take spray bottle and pour water in it. Now, add 1 tablespoon of jasmine oil to the water and shake the spray bottle well. Your spray is ready to us. Spray it on your armpits and say bye bye to body odour.
Condition your hair
Jasmine flowers can also be used to condition hair naturally. Wondering how? Soak few jasmine flowers in a hot water for a couple of hours. Let the water cool down to room temperature. Now, after you wash your hair, simply give your hair a last rinse with this water. Make sure you don't wash your hair with water after this rinse. You can jasmine oil to the solution if you have frizzy hair.
Image source: Getty
Read more articles on Home Remedies for Daily Life