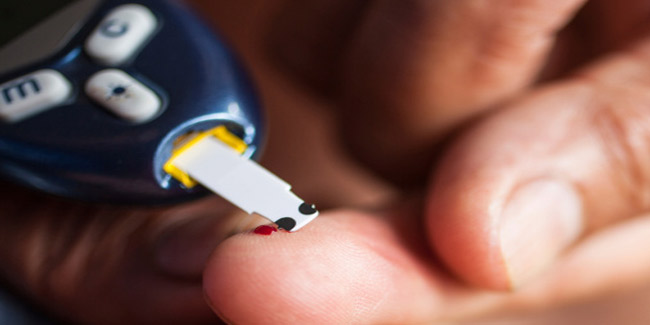 Diabetes is a condition in which the blood sugar level becomes higher than normal due to ineffective production or use of insulin by the body. Symptoms of diabetes are usually similar to minor health problems making it difficult to find out, however, one can easily avoid complications from diabetes.


There are several types of diabetes: gestational diabetes that affects women during their pregnancy, Type 1 diabetes which occurs due to an auto-immune disorder that destroys the cells in the pancreas in both in children and adults, and Type 2 diabetes which is related to insulin resistance so that the pancreas is still producing insulin but the body's cells are no longer sensitive to it, leading to higher glucose levels in the blood. Type 2 diabetes is the most common form of diabetes affecting around 90% of diabetic patients.
Can Naturopathy Treatment For Diabetes Work?
Most of the factors causing Type 2 diabetes such as poor diet, nutritional deficiencies, high sugar consumption, over-eating, high saturated fat consumption, lack of exercise and obesity can be controlled. Environmental toxins and hormonal imbalances also affect the insulin resistance.




While there is no complete cure for diabetes, it can be effectively managed. However scientists from Group Health Research Institute in Seattle and Bastyr University, Washington after studying several Type 2 diabetes patients for over 12 months have found that naturopathy treatment for diabetes can be very effective. A group of researchers has found that naturopathy treatment for diabetes can be effective in improving glucose levels, self-efficacy, mood and diet in Type 2 diabetic patients. The study concluded that naturopathy treatment for diabetes resulted in significant reduction in blood glucose in patients with type 2 diabetes.
How it Works
The naturopathy physician will try to investigate all of the factors that may affect the treatment of diabetes in a particular patient. He will figure out every aspect that needs to be addressed during the treatment. He will then proceed with a thorough physical exam, including basic health evaluations for every patient as well as the factors directly associated with diabetes, such as the feet for nerve damage. After evaluating the physical exam the physician or doctor will do some standard lab tests to check the blood sugar, cholesterol, liver and kidney function and anemia. Doctors may also do tests to measure vitamin D, cardiac risk factors such as the environmental toxins and thyroid, adrenal, and reproductive hormonal imbalances.


The naturopathy physician will then suggest some lifestyle changes to the diabetic patients. The physician will help the patients to change their diet to a low carbohydrate one, get good protein variety, choose healthy oils, vegetables and a little fruit in the diet. Patients are also encouraged to get an hour of exercise five days a week. The treatment also helps regulate stress levels if it affects the patient's glucose control.
Patients are also given various supplements to replace deficient nutrients, help lower the glucose levels and decrease insulin resistance, reduce inflammation, lipids and blood pressure, and reduce risk of diabetes induced damage. Patients may even be able to reduce or stop medications with naturopathy treatment. The naturopathic physician will regularly monitor the changes in the patient and make appropriate suggestions about the need for medications. The naturopathic treatment for diabetes is safe, and responsible.
Image Courtesy : Getty Images
Read more articles on Undestand Diabetes