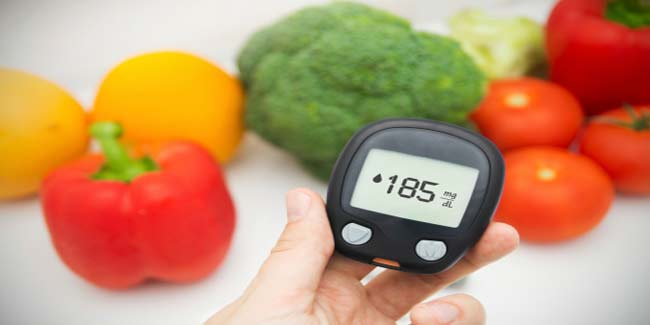 Meal planning is very important for diabetes management. Diabetics must watch their diets and see if they are getting enough carbohydrates, protein and fats. 1200 calorie diabetic diet is one of the many ways to control blood glucose levels. It includes food choices that are healthy and low-in-sugar.
A 1200 calorie diet for diabetics ascertains good nutrition, proper preparation and moderation. What you eat and the amount you eat are important factors that decide whether you live healthy as a diabetic or not. Creating a 1200 calorie diabetic diet plan can make things like treatment and management of the disease much easier. Here's how you can plan this diet.
Breakfast and Morning Snacks

The breakfast choices for diabetics include whole grain toast with peanut butter, whole grain cereal with skimmed milk, or non-fat yogurt with fruits. You can also prepare egg white omelette with veggies. These breakfast ideas will give your day a head start. Besides your morning meal, you should keep fruits for a morning snack ready to eat a couple of hours later. A banana, apple and orange are the ideal morning snacking options for diabetics. 1200 calorie diabetic diet menu doesn't have to be boring. So, plan a variety of healthy breakfast meals for the week.
Lunch and Afternoon Snack

Diabetics should eat a lighter afternoon meal compared with those who don't have any medical condition. Afternoon meals should be based around a salad with turkey, low fat cheese, walnuts and lots of veggies. These healthy 1200 calorie diabetic diet selections will help to keep blood sugar levels under control.
Evening Snack and Dinner

Are you wondering if there are any delicious as well as healthy choices for dinner meals in 1200 calorie diabetic diet plan? Yes, there are. Once in a week, you can have chicken breasts, low fat meats and fish. You can also stir fry sliced chicken breasts, mushrooms, broccoli and spinach and eat salmon with green beans. Eating brown rice also makes a very nutritious dinner. For evening snack, you can have vegetarian soup with lentils, onions, celery and chopped kale. Eating a vegetable salad in the evening will keep you full until dinner time.
Meal Frequency

The frequency of your meals is one of the most important aspects of diabetes management. Some experts suggest three meals while others recommend six small meals a day. More meals are just to ensure that blood glucose levels do not spike or bottom out, which can also be done by healthy snacking.

The best thing about this diet plan for diabetics is that it allows the patients to have foods that they enjoy. Create a 1200 calorie diabetic diet, stick to it and keep with the schedule to ensure glucose levels don't drop or rise. Adhering to 1200 calorie diabetic diet menu can help diabetics to celebrate high quality of life with fewer complications.
Read more articles on Diabetes Treatment.