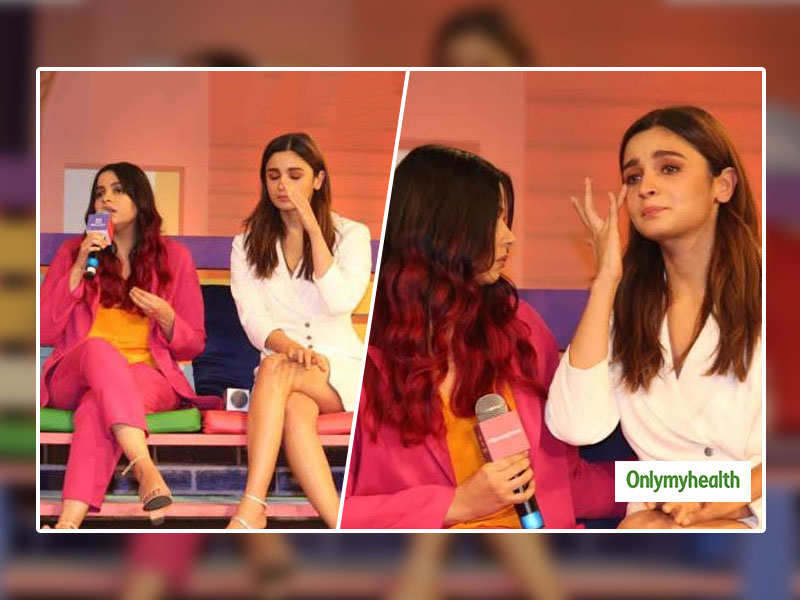 Alia Bhatt has been in headlines for her upcoming films and wedding since long! But recently Alia came in the headlines for a video in which she was crying bitterly. In the video, Shaheen Bhatt (her sister) is also seen sitting next to Alia, who is trying to calm her down. Alia Bhatt's video is getting viral on social media, and her fans want to know, what's the reason that made Alia cry?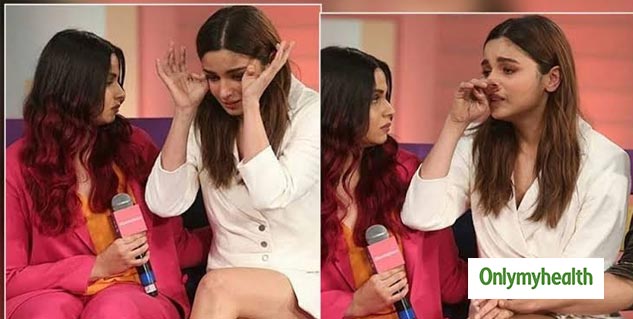 Alia Bhatt and Shaheen arrived in the beautiful 'we the women' event in Mumbai. At the event, Alia was talking about her sister Shaheen's tryst depression, where she got emotional and could not stop her tears (while talking). Seeing Alia cry, her sister Shaheen immediately came to console her, but she could not control her emotions too.
Also Read: Late Motherhood May Put The Baby To Risk Of Heart Disease
Shaheen Bhatt is the elder daughter of Mahesh Bhatt and Soni Razdan. Shaheen (Alia's sister) is 5 years older than her and has been suffering from depression since she was thirteen years old. Shaheen has also written a book about her episode of depression, which she named 'I've never been unhappier.'
Alia said that she understood her feelings correctly after reading her book, even after living with her sister. Alia is very sensitive about her sister (and this thing has come upon many occasions), which was visible at the event where the damsel broke into tears while only talking about her sister's struggle with depression.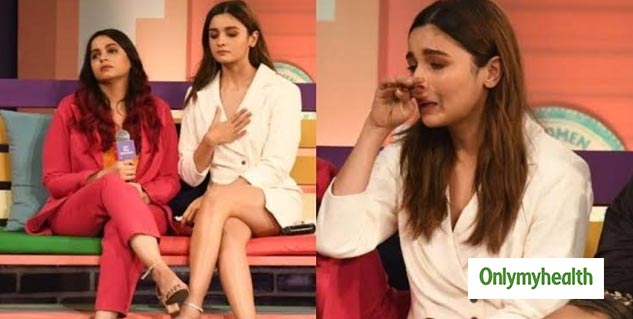 Recently, a few days ago, Alia wrote a heartfelt and cute note on Shaheen's birthday. She also shared this special occasion on her Instagram. Alia penned that she was striving to compose a perfect birthday inscription for her brilliant sister. As she is not a good writer like her sister, therefore she had to write and cancel many times. There is no language in the relationship amongst them.
Only their eyes, their feet, maybe even knees speak. So yes, Shaheen, you are the sweetest sister in the world, and she is happy that they have their paradise with their cats, potato fries and lots of London'.
Also Read: Understand All About Fibroid During Pregnancy and Its Possible Treatment
Read More On Latest Health News