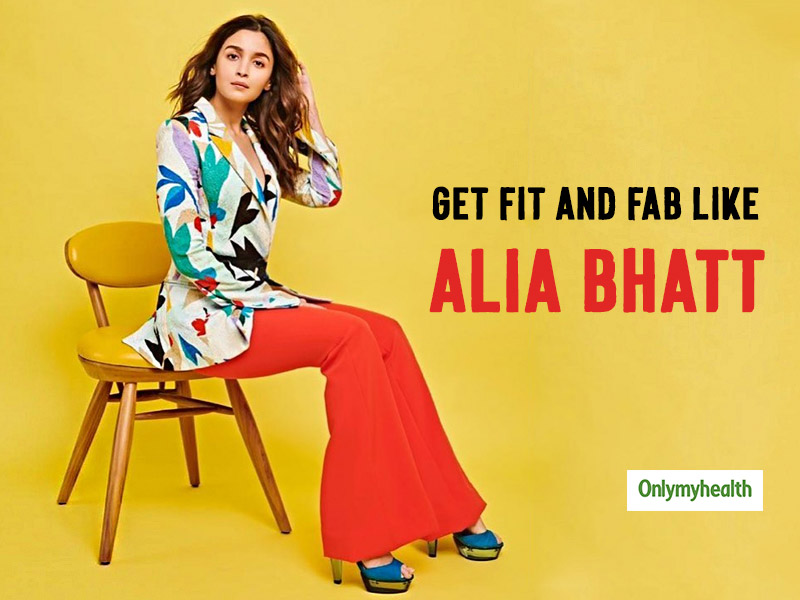 Happy Birthday Alia Bhatt. The pretty damsel Alia Bhatt has a charming smile that can fix your Monday blues within seconds. Not only she is an impeccably beautiful lady but also a kind-hearted human being who keeps on raising her voice and concern over the environment. She is one of the finest actresses in the entertainment industry adored for beauty and fitness both. It is known to one and all that Alia lost a whopping amount of weight before her acting debut. It is only possible with determination and hard work. Now that she has that envious figure, she works hard to maintain her fitness. Alia is a youth icon and she encourages the youth to take interest in fitness.
Alia's Fitness
Sometime back, Alia released a fitness Vlog on her Youtube channel where she filmed her workout routine. Watch the video here:
In this video, she is briefing about the types of workouts she does to keep herself fit. But one workout at a time. Basically, these are:
Weight training
Pilates
High-intensity workout
Badminton
From running to stretching to squats, Alia does everything that her trainer asks her to do just to maintain and upscale her fitness level.
Also Read: Physiotherapy Exercises To Treat Neck Pain At Home
View this post on Instagram
5-Minute Finisher
10 squats then 5 hostage jumps and then 10 squats again
45 seconds rope skips
45 seconds mountain climbs
5 gorilla hops and a bear crawl
1-minute plank hold
The SohFit 40-Day Challenge
What's better than taking up a fitness challenge to amp up your lifestyle and adopt practices that are good for your health. This 40-day challenge is all about commitment towards a healthy lifestyle and following some rules to help you achieve your fitness goals. Many people would be wondering why 40 days? It is because it takes that much time to make this your habit.
This is an online challenge that anybody residing in any part of the world can take up. Alia's trainer Sohrab is the brain behind the SohFit 40-Day Challenge and he is ready to help anybody anywhere take up this fitness challenge. Here are some important things about this challenge that you should know before taking up.
Diet restrictions in this challenge:
You strictly have to avoid these foods in your diet:
Refined carbs
Refined sugar
Processed food
Dairy except for Curd/yogurt and cottage cheese(Paneer)
One has to workout 5-6 days a week with a one-day break. No cheating is allowed! The break is only for workout and not a diet which means that No Cheat Meals allowed in this tenure! This sounds tough but it is easy to sail through if you are committed towards fitness.
If you think you can do it like Alia, go ahead.
Read More in Exercise and Fitness