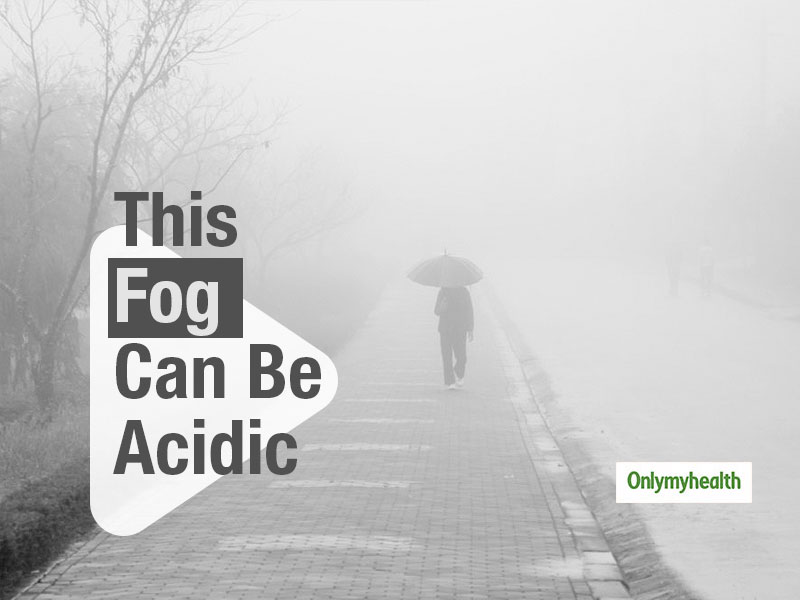 Acid fog is what you need to beware, of. Know its composition and harmful effects.
With fog engulfing the northern part of India, it is important for us to know that this fog is not just a result of cold and the winds coming from the mountain. But can also be a result of chemicals present in the atmosphere. Acid fog, as it is commonly known, is a phenomenon much similar to what we observe in acid rain. The oxides of nitrogen and sulfur are present in the atmosphere as vapours. These vapors get condensed and mimic themselves as fog particles. This fog is extremely hazardous and unhealthy for all living organisms. Acid fog is in the form of micro droplets, which if inhaled, can get dissolved in the blood, disturbing the pH level. Acid fog is quite more harmful than acid rain in comparison. In acid rain, the acids are vanished off through water but here acid pertains into the atmosphere with the fog. and this makes it way more dangerous than acid rain.
Health Hazards Due To Acid Fog
Vision impairment: Acid fog consists of acidic particles in the form of sulphates of nitrogen and sulphur. These compounds can cause blindness and vision impairment.
Skin allergy: Skin allergy and irritation are some of the most common symptoms of acid fog. The acidic oxides often come in direct touch with the skin and result in irritation, allergy and skin diseases.
Other than these symptoms, headache, nausea, and vomiting are very obvious and noticeable consequences of acid fog. Breathing problems have been noticed, too.
Also read: Air Pollution and Eye Care: Doctor Verified Tips To Keep Your Eyes Safe From Smog and Pollution
Apart from these other harmful consequences which could indirectly affect the human habitation are:
Global Warming: We all are the eyewitnesses of what harm this phenomenon of global warming is causing to the earth. Acid fog is also a convict of global warming.
Climate Change: Sulphur has cooling effects on the atmosphere. Due to these cooling effects, the increasing concentration of sulphur into the atmosphere is responsible for climate change.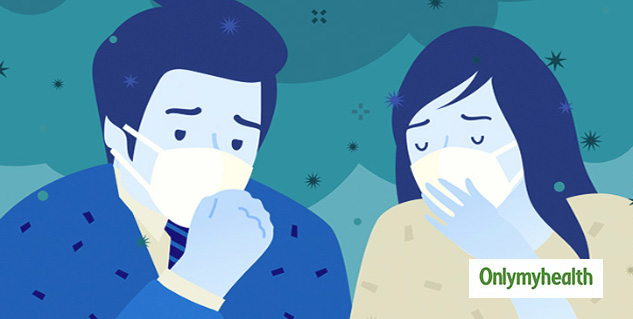 Reduce The Concentration of Oxygen: It reduces the quantity of oxygen by interfering with the gaseous exchange by the leaves.
Air Pollution: Acid fog is also a category of air pollution. As it is the combination of microdroplets of acid into the air, found in condensed form.
Also read: 7 Surprising Sources of Indoor Air Pollution
Remedies To Save Self From Acid Fog Aftermaths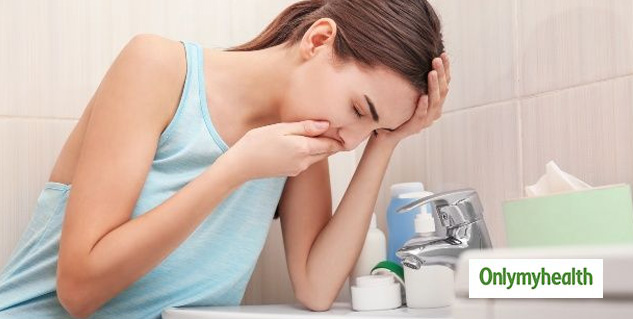 Acid fog is a widespread phenomenon these days, therefore, we have few care tips, that could help you to save yourself from the harmful effects of acid fog:
Use a pollution mask as it helps to filter out the particulate matter and harmful elements from the air. This will also prevent the direct contact of skin with air.
Drink lots of water. water is something we often tend to forget during winters. Inhaling acid-rich air may irritate the inner nasal passage. Eventually, it may get dissolved into the body fluids disturbing the pH scale. Hence consuming water regularly will help to dilute the acidic elements. It also works to flush out the toxins from the body.
Moisturise regularly to reduce the chances of skin allergies due to dryness. Skin allergies are evidential also because one's skin is dry and more vulnerable during winters. Thus, constantly moisturising it and maintaining a layer between the skin cells and acidic elements will keep you away from developing allergies and skin disorders.
Read more articles on Other Diseases