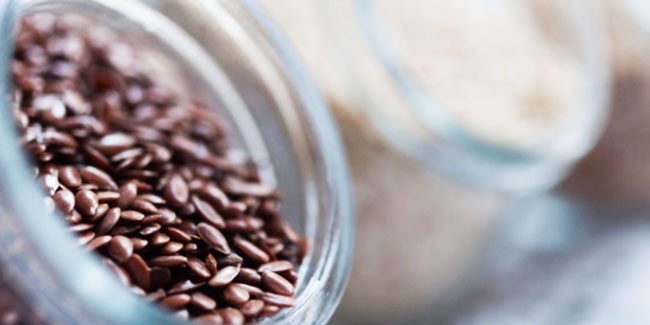 Flaxseeds pack a hoard of omega-3 fatty acids and are thus a wonderful food for promoting heart health. Not just that, they also have lots of fibre, which keeps the digestive process working in order. When flaxseeds are made a part of a reduced-calorie diet, they can induce weight loss effectively. If you are not sure of how to use flaxseed with your daily regime, let us help you through some amazing and delicious tricks.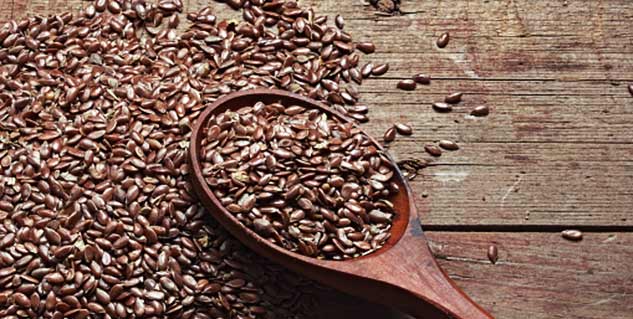 • You can sprinkle it over your cereal and milk to get a little crunch along a big fat bowl of nutrition.
• You could use flaxseed after grounding it to a fine powdery consistency or invest in its oil. Ground flaxseeds can be easily added to meals to help them become more filling.
• You may griund a few tablespoonfuls of flaxseed and add it to smoothies or even fruit juices. The powder is tasteless when the seed is ground really fine. So, not only will the seed not impact the taste of your drink, but it will also provide you with ample nutrition.
• If you are planning to have meat or vegetable fries, coat them with flaxseed powder before baking or frying.
• Add two tablespoonfuls of flaxseed powder and add water to cover it. Let the powder settle and as you mix, you will get a gelatinous consistency. You may also use flaxseed powder as an egg replacer in baked dish. Make sure you make the amount to replace an egg and bake as you usually do.
• For breakfast, you may sprinkle just a little over two tablespoonfuls of flaxseed meal over a bowl of yoghurt to make a protein-rich and filling meal.
• Flaxseed oil can be added to foods overtop or while cooking. You may also add a few drops of the oil to your drinks.
• To give a crunchy flavor to your dishes and to enrich them with nutrition, add flaxseed powder to your cake, muffin batter or bread.
• Love French toast? Sprinkle flaxseed on the toast right before you put it on the skillet. This is will again add some crunch to your give and give an instant boost to your breakfast.
Image: Getty