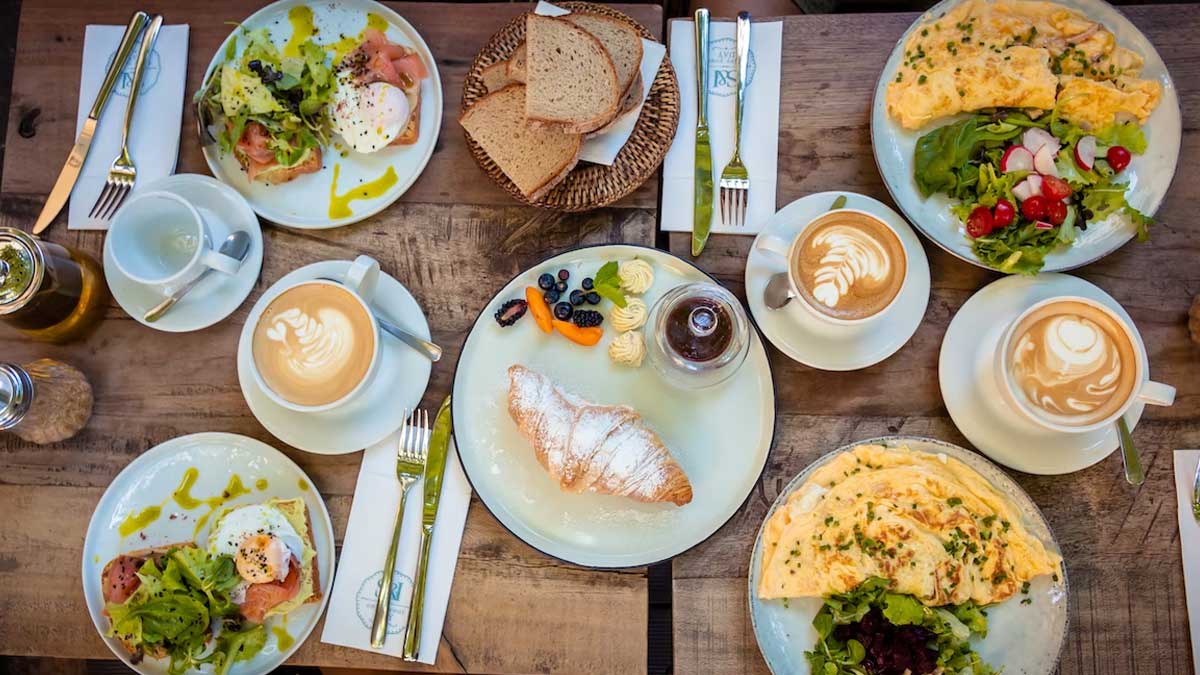 Most popular diets always revolve around the idea that the timing of your meals is important. Moreover, it is said that if you wanted to lose weight, you should kick-start your day with a large meal and keep other meals smaller. However, the majority of binge eating occurs later in the evening because we often skip breakfast in the hopes of increasing our calorie intake. True, but certain foods, when consumed at breakfast, can help to curb cravings and keep you feeling full until lunchtime, allowing you to snack less and lose weight more easily. If you're wondering what to eat for breakfast to help you lose weight, here are seven healthy options to consider.
Oatmeal
Oatmeal is one of the best breakfast options for getting your day started on a healthy note. Oats keep you fuller for longer since they are packed with healthy carbs, protein, and fibre. Oats' greatest benefit is their ability to promote both muscle growth and weight loss.
Pro Tip
Cooking oats in milk will also enhance their protein content.
Also Read: 7 Must-Have Fat-Burning Juices For Rapid Weight Loss
Bulletproof Coffee
Bulletproof coffee, also known as butter coffee, is a high-fat beverage with added nutrients designed to wake you up in the morning. The inventor of bulletproof coffee, American businessman and author Dave Asprey, claims that the beverage gives you the energy you need to get through the morning while still being a low-carb substitute for carb-heavy breakfasts.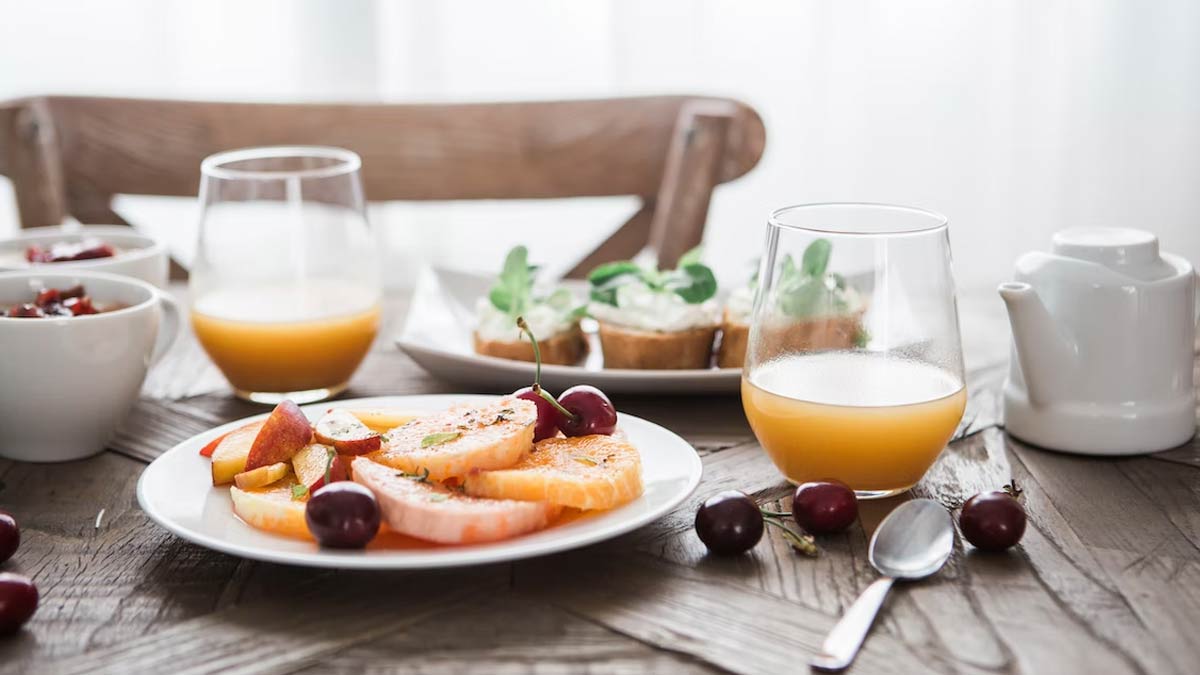 Eggs
One of the nutritious and ideal sources of protein found in nature, eggs are the ultimate breakfast option. A serving of eggs contains more than 7 grams of protein, as well as other essential nutrients such as vitamins and minerals that the human body requires. Three to four whole eggs are ideal, but if you're looking to lose weight, egg whites are a great option.
Protein Smoothie
A perfect blend of carbs and protein, a protein smoothie is one of the best ways to feel satiated in the morning. Fresh fruits, one scoop of protein, and milk are the main components of a protein smoothie. Protein smoothies are ideal because they contain all of the vitamins and minerals that the body requires.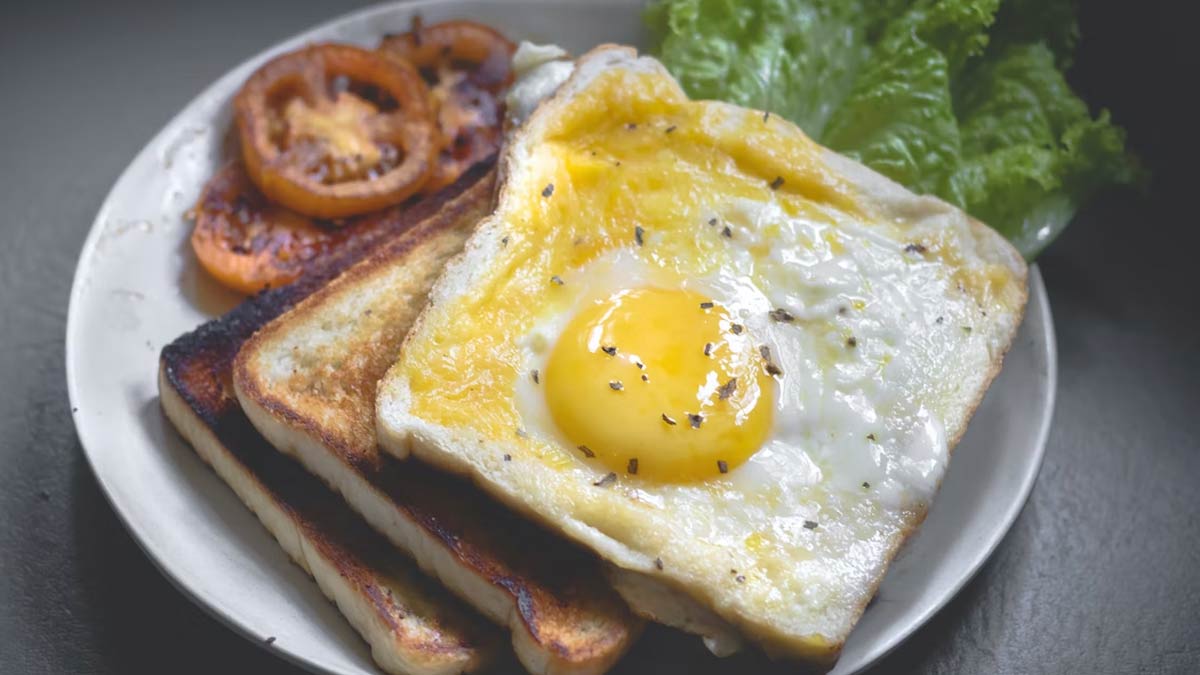 Fresh Juice
If you are looking for something light, fresh juice would be an excellent choice. Fruits are naturally sweet, which aids in satisfying your sweet tooth. Moreover, fruits are rich in antioxidants and anti-inflammatory compounds, all of which help to keep our organs healthy.
Greek Yogurt
Looking for a quick breakfast meal? Greek yoghurt could be an ideal way to beat your day. Compared to a serving of normal yoghurt, which only has 9 grams, a serving of greek yoghurt has between 15-20 grams of protein. To make it more nutritious, mix in some fruits and nuts.
Also Read: 5 Tips To Indulge In A Cheat Meal During Your Diet
Chicken Sandwich
Grilled chicken sandwiches are a quick and easy way to get protein, carbohydrates, vitamins, and minerals. Chicken sandwiches have very few calories, with a standard size containing between 300 and 400 calories. The best thing about a chicken sandwich is that it can be consumed by anyone, regardless of their goal, whether it is weight loss or muscle gain.
Image Credit: Unsplash