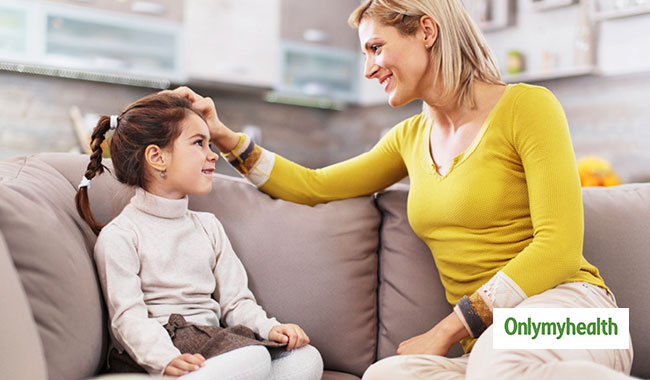 Children with social anxiety are often shy and quiet. They are less interactive and develop a fear when they are surrounded with people. Social anxiety can affect your child in many ways. Know tips to help your child fight social anxiety.
Social anxiety can happen to anyone. Children and teenagers are more likely to develop social anxiety. It can be a fear, phobia or shyness they feel when they interact with other people or strangers. Children mostly worry about how people will react to their behaviour or action. Children with social anxiety are often shy and quiet. They are less interactive and develop a fear when they are surrounded with people. Social anxiety can affect your child in many ways. It can become a big hindrance in their growth and can decrease their confidence with time. They will start to hesitate while trying new things and will not share their ideas. This can stop their growth. Being a parent, you can play a vital role in eliminating social anxiety from your children's life and help them deal with it. Here are 6 ways that you can adopt to help your child through the process of overcoming social anxiety.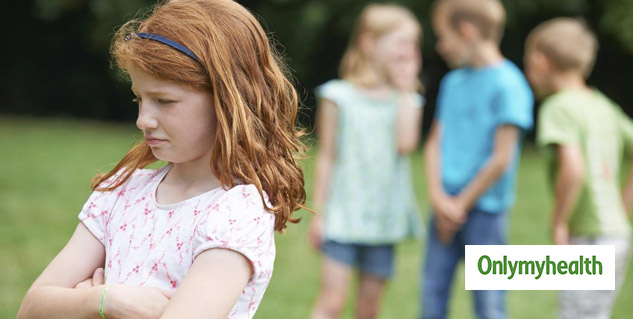 Connect with your child and respond to them
Having a strong connection with your child is very important. Being engaged with your child will help them feel safe. It will also develop a feeling in them that you are there for them. You can use various methods to interact with them in a better way. Be playful and communicate more with them so that they can open up about what they feel. They will share their anxiety problems as well once they are comfortable. If this happens, stay calm and make them feel comfortable. Express your concern towards them and then look out for the perfect solution to guide them.
Also read: Raise a Happy and Positive Child with These 6 Tips
Teach them what anxiety is
In order to help your children to deal with social anxiety you must first teach them what social anxiety is. Make them understand their emotions well so that they don't worry too much. Tell them about how common anxiety is and prepare them well before hand.
Prepare your child well
It is always better to prepare well before the actual situation happens. Prepare your child well before any social situation that might happen by talking about it and discussing when to react. You must also teach them other social skills like greeting people, expressing concerns or requesting for help. This will also help them create a comfortable environment around them. You can also read them books and show them related videos that teach how to deal with social situations. Participate as much as you can to help your child in the best way possible.
Also read: 7 brain foods you must inculcate in your kid's diet
Focus on progress not perfection
Children take time to learn, so do not expect perfection from them. Their fear can turn into anxiety anytime, so make them comfortable enough to share their feelings. Help them through the process and appreciate their each step. Focus more on the process than the outcome. This will let them grow and experiment with new things as well. If your child is making efforts to overcome anxious feelings, motivate them and also guide them whenever possible.
Learn how to play your role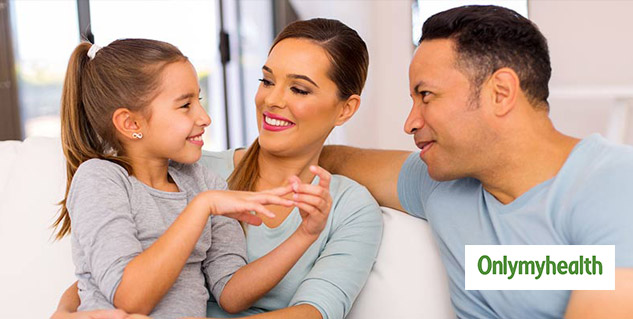 Know the situations when they need your support, step in and step back accordingly. Help them whenever required and do not try to control everything. Teach them everything they should know about anxiety. Let your children know that it is normal to feel worry and fear when they are around people. This will help them understand the situation well and they will also learn how to respond to their needs.
Teach coping techniques
Start with sharing your own experiences so that they can feel more comfortable. Use positive methods to teach them coping methods. Help them to understand anxiety in a better way so that they can know how to deal with it. Make a plan so that they are ready for any kind of situation. Talk to them about fears and feelings so that they can open up. Sit with them do activities together. You should also motivate your child to join various groups or sports so that they get involved in more social situations.
For more related articles, download OnlymyHealth app.