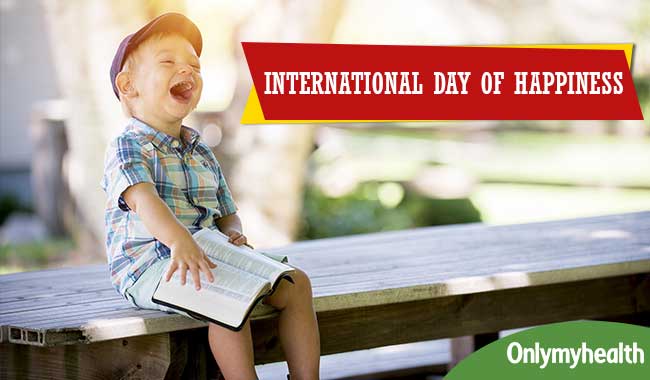 "When you arise in the morning, think of what a precious privilege it is to be alive – to breathe, to think, to enjoy, to love." – Marcus Aurelius.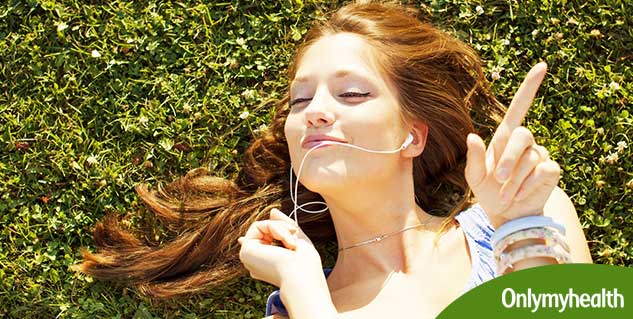 Happiness is an elusive state of mind that connects you directly to a healthy life. It will bring joy and positive emotions will take over the negativities of your life. A life filled with happiness is the one filled with deep satisfaction and a sense of meaning. This International Day of Happiness, incorporate one of these tips in your life to feel happier and more satisfied.
Meditate
Before you think it's boring. Let me assure you that it is in fact relaxing and helps you feel ten times happier afterwards. Even some studies have proved that eight weeks of daily meditation can lead to greater happiness. Indulging in mediation can help you feel at ease and boost self-confidence.
Read: Dwell upon Happiness to Beat Stress, it is time to Meditate
Learn Something New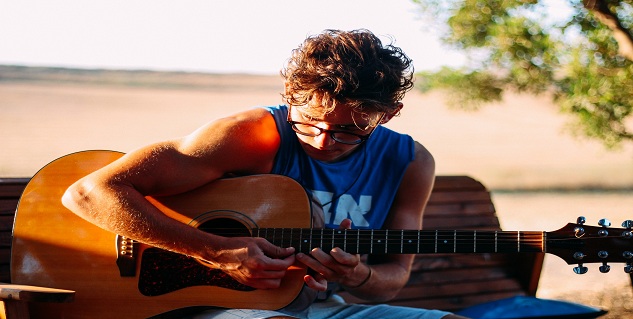 Learning a new skill is always fun and it can give you happiness. Take music lessons that you have always imagined taking, take language classes, learn to play the guitar, do something that you have always strived to do but couldn't. Experts say that challenging yourself to learn something new can help achieve greater happiness and joy in life.
Learn to Let Go and Stop Self-Criticizing
Let go of the worries, mistakes, and regrets to feel contented. Holding onto sad and hurt feelings will stop you from moving on. It is up to you to be happy and move on or hold on to the past and succumb to grief. Forgiving others and moving on is very important on the path of happiness, but in the process, you often end up self-criticizing yourself. It is important to be aware of your faults so that you can improve for a better version of yourself, but blaming yourself will only make you more miserable. So, instead of holding on to the past or self-criticism, make a better choice of embracing yourself and forgiving others
Make friends and Spread Joy
Friends, whom we can trust, feel ourselves with and happier are the best kind. Positive friendships help us feel more confident, stress-free and content. This happiness lasts forever—it is chronic and contagious. When you are happy, everyone around you will be happy too. It spreads to a whole group, then to others and the cycle goes on. Welcome new friendships and open your arms to happiness.
Perceive the World with Glittering Eyes
It is easier said than done, but you should have a positive outlook on the world. A person with positive-thinking can reach the impossible. They are more likely to feel happier in a lifetime than those who are pessimists. If you will think positively, then you will be able to solve your problems easily, be more productive at work and be healthy. Optimist people rise above the ground and do not let anything bother them or make them feel unhappy about themselves. Optimism is the key to see the world as a better place to live in.
A Nutritious Diet
You must know how our daily consumption of food affects our health and well-being. Well, happiness is directly proportionate to healthy eating. According to various studies, people who include a good amount of healthy food in their diet are less likely to be depressed. The nutrients you consume improve both your mental and physical health. So, go and buy yourself a good amount of healthy nutritious food items such as fruits for a better well-being. If your physical and mental health is in check, then happiness will also come knocking on your door in no time.
Beat the Stress Monster by Practicing Yoga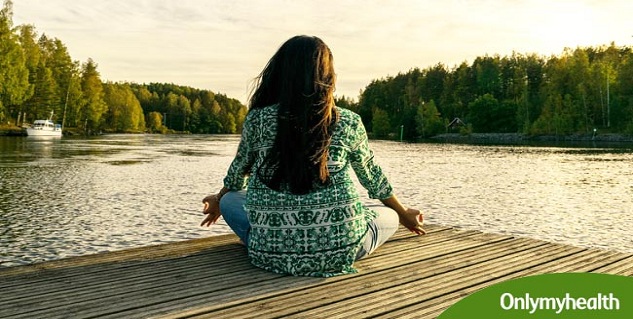 Read: Stressed Out? Try Out These Stress-busting Laughter Exercises
Stress involves two things: the psychological perception of pressure and your body's response to it including memory, metabolism, and muscles. Stress leads to various health problems such as sleeping disorders, depression, anxiety, and cardiovascular diseases. To beat the stress and boost your mood, do yoga. Yes! Yoga helps you improve your immunity and live a stress-free life. It purifies the soul and calms our muscles - all of which contributes to a healthy and happy you.
Read more articles on Healthy Living.
For more such articles, Download OnlymyHealth App.