There is no contradicting the fact that one's health is one's greatest wealth. Considering the disastrous urban lifestyles that we have all been living, there is much ado about keeping healthy. While it may seem like you will have to overhaul your entire lifestyle to be more content with your life, the truth is lovelier than you'd expect. So, what do you need? Our experts highly recommend these 5 keys.
Mana

ge your weight at home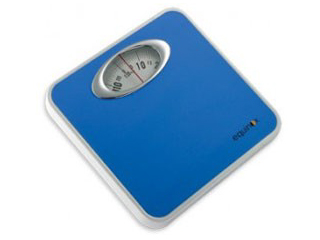 Nothing can be said enough about the perks of weight management. If your body fat has outgrown its boundary, it is never too late to get up and get going. Dropping a few kilos not only makes your healthier, but also improves the way you look and feel. With fewer allergies and lesser health risks, you can confidently get through everyday grind and still be happy.
While you are at it, make sure all that weight loss is well-monitored with the help of a weighing machine so you don't lose your track. Don't have one? Get the Equinox Analog Weighing Scale (BR-9015) - a revolutionary digital weight scale with amazing features like the strain gauge sensor, calendar, alarm, clock, thermometer, auto on and more!
Protect your heart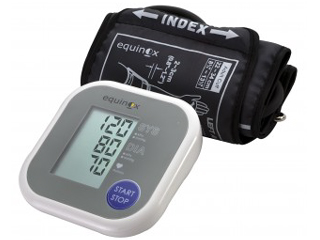 Daily stressors in nearly every sphere of life can be catastrophic, especially to the way your heart pumps blood. Not surprisingly, hypertension and hypotension are two of the most common ailments reported in hospitals across the country. If that worries you, start keeping a track of how high or low your blood pressure levels are.
Luckily, you needn't worry about hospital visits or standing in queues to make it to your doctor's chamber, you can monitor blood pressure at home using the bestselling wearable Equinox Blood Pressure Monitor EQ-BP 100 that has an accuracy of +-3mmhg/+-5% in pulse rate. Yes! It is that easy!
Keep the sugars down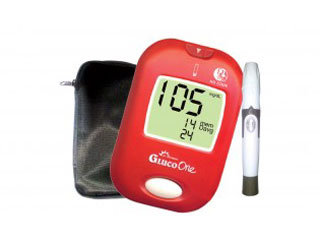 Diabetes, or a condition marked by high glucose levels, is fast growing to become a potential threat to more than half of India's population. It is no more a problem that affects mostly those who have a family history of the disease. It can be well said that you too, irrespective of your gender, family history of the disease or age, run a risk for diabetes.

The good news is you can prevent diabetes by controlling your blood glucose levels starting as early as today! Get our highly recommended Dr. Morepen Gluco One BG 02 a.k.a. a self-monitoring blood glucose gadget can help you do that.
Walk an extra mile each day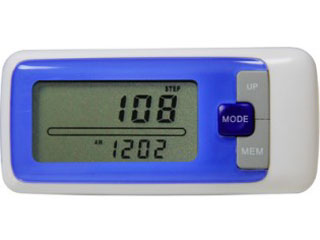 If you are impartially accommodative to exercising every day, try something as effortless as walking because it will not only be your guard against diseases, but will also be a great calorie-burner. So, whether it is weight loss that you are looking for or life protected from lifelong diseases, walking can be a great partner.
The best part about this activity is that it can be more fun than plain Jane walking. And how? By counting your steps! Track the number of steps you take with the trending JSB HF18 Digital 3D Pedometer that records every step you take on its LCD screen and also has a whopping 7-day record memory!
Give yourself a spa treatment at home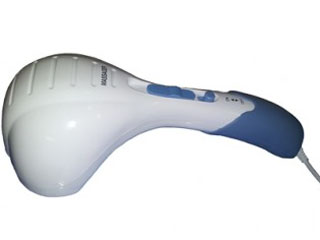 There can be nothing more relieving than a full-body massage at the cost of nearly nothing. Massage has been said to release tension from different parts of the body and is therefore, given due acknowledgement in many cultures that follow ancient medicinal systems such as Ayurveda. Scientifically, a massage indeed does do what it is so popularly credited for.

So, why don't you give yourself a foot, face, feet or hand massage using the JSB 03 Powerful Body Massager to see how it truly feels? For starters, this massager enhances blood circulation and relaxes the muscles and nerves all over the body.
Read more articles on D2H.