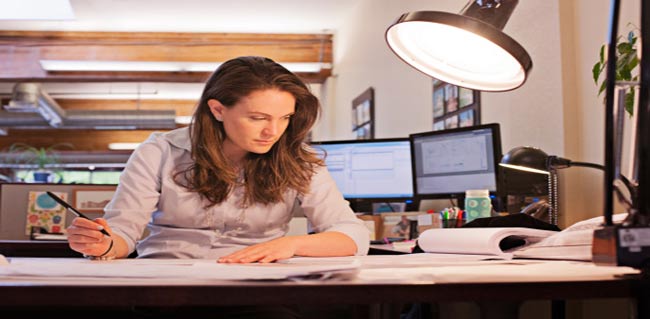 One of the recent global debates about a woman, besides their ignorance in almost every domain, revolves around gender inequality based on their wages. But in spite of the never-ending debate, it is so common to find women getting much few salaries as compared with their male counterparts in corresponding domains. Although the wage difference based on gender doesn't feel right and should not exist, there has to be something that's allowing the whole world to manage to offer low wages to women and more to men.
So, what is it that gives people a chance to offer less compensation to women and for women to accept the low wages without much negotiation? Let's find out the most common reasons behind the wage difference.
Less in number
Women have been contained to just their homes from centuries in most parts of the world. You will find that women have better opportunities for education and work in developed countries, however, the ratio of men to women candidates for most of the profiles is still quite out of balance. Fields that offer better opportunities for the growth and compensation witness fewer female candidates. Women prefer or have no other choice but to pursue domains that suit their present social situation or physically less challenging such as education and nursing. Higher paying jobs usually witness fewer female candidates.
Values
Women give preference to values and families and want to spend more time around home and their families. This reduces their options for job opportunities as they start searching for jobs that are conveniently located near their home. Usually, most of such job opportunities offer lower compensation than the market.
Perception
While men may have stereotyped women for ages, women are also not any less unfair to themselves. Women also have a common tendency to create a male dominant job perception and tag most of the job profiles as 'male-suitable' jobs. Women avoid entering a domain that has few women workers. Women usually prefer jobs that already have a majority of women. The majority of already poorly paid female employees allows the industry to offer the same low wages to new female employees too.
Confidence
You cannot blame women for this. After years of inequality and stereotyping, they may not find it easy to feel and express confidence. Female candidates are more likely to fear missing an opportunity and accept even a low ball offer. Although, things have improved women still appear less confident in their work domains as compared with male counterparts.
Negotiating skills
Women are not good at salary negotiations due to lack of confidence and other reasons. Market research shows that while around 46% of men always negotiate their salary before accepting a job offer, only 30% of women dare to reject the initial offer and negotiate for better compensation.Almost 55% of women are doubtful about negotiating their salary.

However, the best thing is that women, though few in number, are breaking all the barriers and proving all such point wrong. Let's hope and wait to witness most of these women take what they deserve with better education, hard work and confidence.
Image Courtesy: Getty