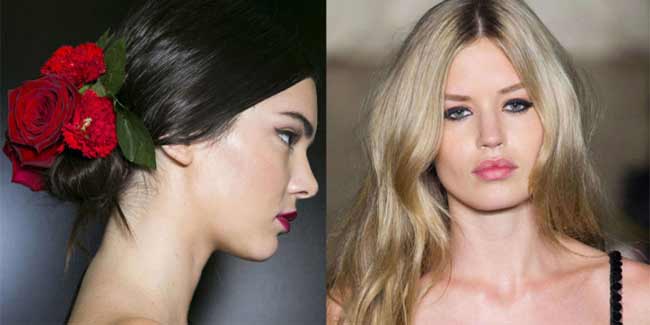 If you've overslept and have no time to do your hair, don't whine yet; we have brought to you some amazing easy-to-do 5-minute hairstyles that need absolutely no heat or styling!
We all do it and we do it often: We oversleep and have no time for hair or makeup. Well, while makeup is another story, you sure can pull your look together in a flash by doing your hair up in just five minutes.


Yes ladies, five minutes is all it takes to do these quick and easy hair do's so that you aren't doomed to yet another messy ponytail. Plus, they require no styling products, so you may allow your heat tools a vacation and your hair some respite from damage and breakage.
Go on, save your strands with our amazing five-minute hairstyles that don't need styling at all.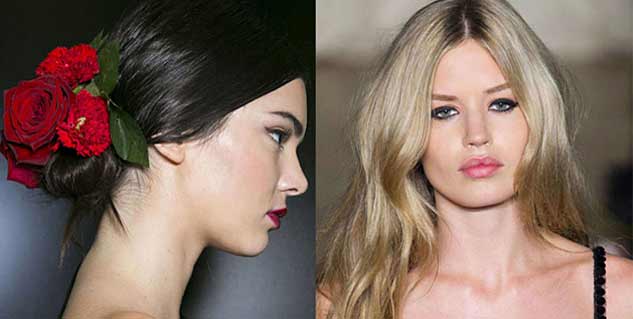 Image Source: http://www.harpersbazaar.com/beauty/hair/advice/g4328/spring-2015-hair-trends/

A tousled braid
The oh-so-trendy and super easy-to-do braid actually takes less than five minutes to do. Just swipe your hair back and weave a low, loose braid. Don't sweat if strands fall out along the way, they are the USP. With this hairstyle, you don't even have to worry about makeup. Just dab on a lip gloss and set out.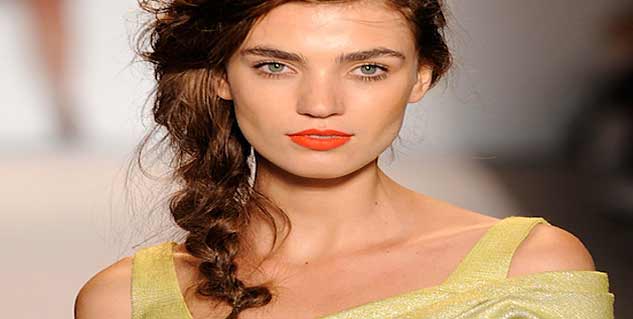 Image Source: http://www.patricktaleb.com/salonsite/wp-content/uploads/2013/03/undone-braid.jpg

Side-swept low ponytail
Allow us to count the benefits of doing a side-swept ponytail, (you may count with us): First, it takes just a few minutes to be perfect; second, it is a fresh alternative to your high topknot; third, you can curl longer front sections around your fingers; and fourth, just a bit of hairspray is enough for an all-day flounce that holds.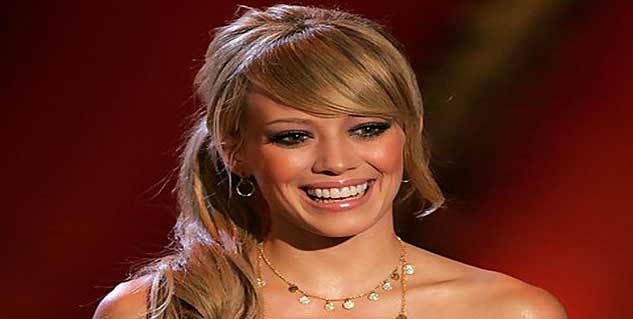 Image Source: http://hairstylesweekly.com/images/2012/07/Hilary-Duff-Low-Loose-Ponytail-with-Bangs.jpg

The 3-braid bun
In a fit of hurry, a simple bun might be your quickest option; let's give it a twist with a few quick braids. Brush your hair out of tangles and knots and tease them at the brown. Divide all your hair into 3 equal sections and braid each part. Secure. At last, roll up all the three braids towards your head and fasten with bobby pins.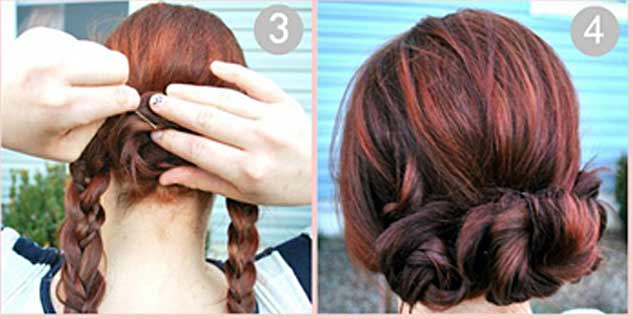 Image Source: http://stopmeifyouveheardthisone.com/wp-content/uploads/2012/05/threebraidbun.jpg

The half-crown braid
This hairstyle will add flirty glam to your "I want to leave my hair loose" look and it works on all textures of hair. Take equal sections of hair in front of your ear on either side and braid them all the way down to the ends. Bring your plaits from each side, across to the other and pin them down above your ears.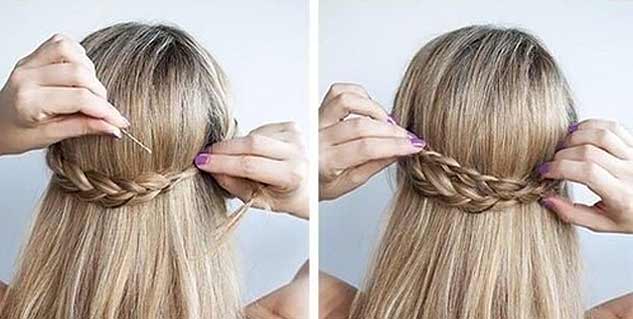 Image Source: http://data2.whicdn.com/images/97798064/large.jpg

The boho updo
For this boho chic look, you can use your favourite hairband and that girly dress you thought would be too girly. Let's stir things up! Wear your hairband on your crown, just like you would do with a tiara. Start twisting your hair from the temples to your ear and tuck it in the hairband. Repeat on the other side. Now, use thin elastic to tie all your hair below the hairband into a low ponytail. And then, roll it up again and pin it to your head, right above the hairband.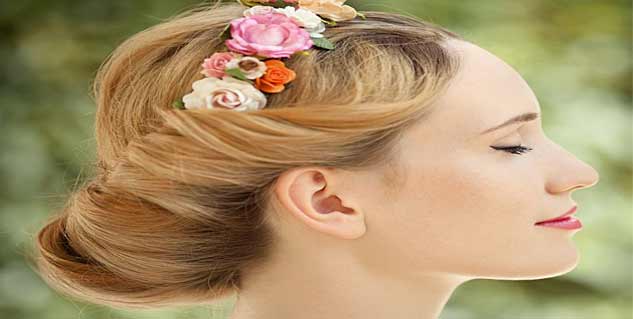 Image Source: http://thebestfashionblog.com/wp-content/uploads/2015/02/2015-Hippie-Boho-Hairstyles-For-Women-1.jpg

Now that you have these sexy quick-to-do hairstyles up your sleeve, you can happily sleep through the alarm, get out of the door in just five minutes and still have a pretty awesome hair day!

Read more articles on Hairstyles.