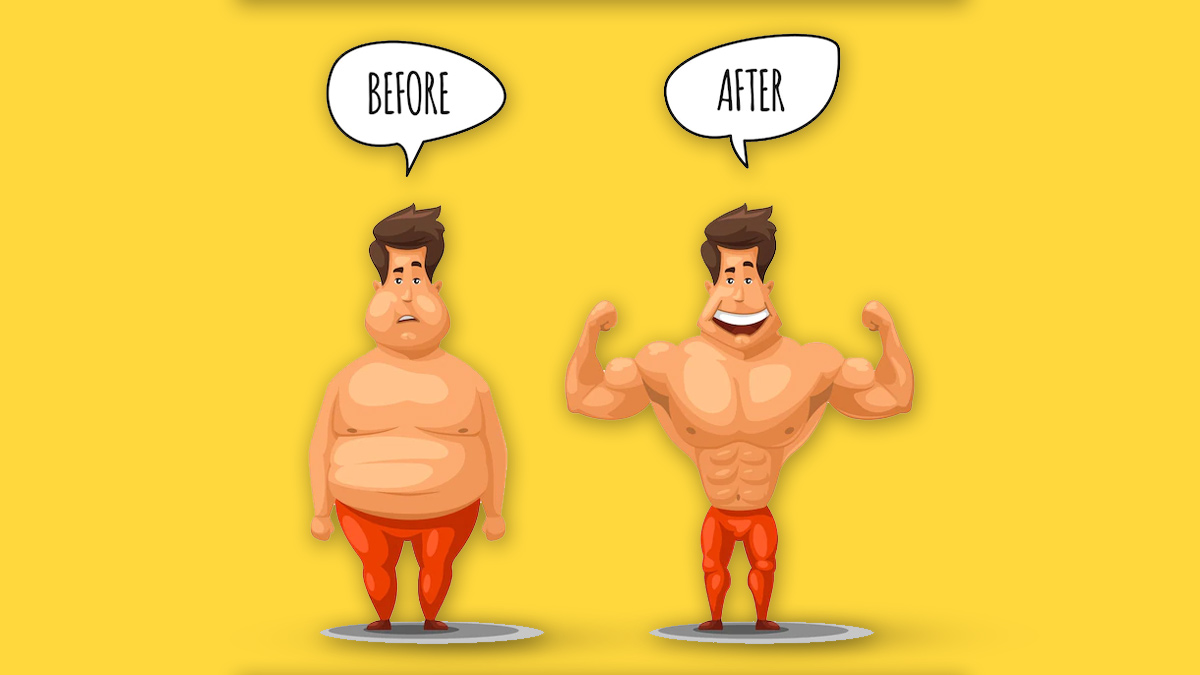 From bulletproof coffee to 'shy girl walk', social media is all about fitness trends. The rise of Instagram reels and Youtube shorts have flooded the internet with fitness ideas and suggestions, making it difficult for people to decide which trend is worth trying. However, not all trends are useless, some actually show results. Let's start by defining what a fitness trend is.
What exactly is a fitness trend?
In layman's terms, fitness trends include everything from a weight loss smoothie to a fat-burning workout and style of clothing. Trends are not backed by science, so what works for one person may not work for another. So, if you're bored with your current workout routine or trying to get back on track, experimenting with fitness trends will make your workout more fun and entertaining.
Here are five fun fitness trends that are worth trying.
Pilates
A perfect combination of strength, balance, power and cardio, pilates has become one of the go-to workouts for celebrities. As reported by Healthline, pilates is known to improve the quality of life by having a positive effect on depression and pain, most notably decreasing muscle soreness. Why the Internet is obsessed over this form of workout is that pilates acts as low-impact exercise and can be performed by anyone, regardless of gender, age, race, size, ability, or current fitness level. The best thing about pilates is that it helps you burn a lot of calories: a 50-minute pilates mat class can help you burn anywhere from 175 to 254 calories.
Also Read: Top Five Fitness Regimens To Adopt For Weight Loss At Home
HIIT
As the name implies, high-intensity interval training (HIIT) workouts are short and more intense. HIIT workouts are currently all over social media and are among "Thor" actor Chris Hemsworth's go-to workouts. A HIIT workout involves bodyweight exercises with strength training and low rest periods. The best thing about HIIT workouts is that they can even be done on vacation. Overall, HIIT training can help you gain lean muscle mass or lose weight, as well as lower blood sugar and improve insulin sensitivity.
10K Steps
One of the easy and cost-effective forms of physical activity is walking. Walking 10,000 steps which equates to roughly 5 miles (8.05 kilometres) has become a household sensation among fitness enthusiasts. It's believed that walking 10,000 steps each day may help you get the 30 minutes of workout at least 5 days per week. The best part about experimenting with this fitness trend is that there is no risk involved, and walking 10,000 steps every day can help you burn a lot of calories.
Zumba
If you are someone who loves to dance but hates going to the gym, zumba is the perfect option for you. Inspired by Latin dancing, zumba is a fun and effective workout for people who enjoy upbeat music. Zumba combines several high- and low-intensity intervals that help improve cardiovascular fitness while also improving balance, coordination, agility and to some extent, strength. One of the best things about zumba is that it burns more calories than any other workout, including kickboxing, step aerobics, and power yoga. An individual can burn an average of 9.5 calories per minute during a zumba session.
Also Read: Fitness Regimes To Keep Your Heart Beating Right

Yoga
Yoga is no longer limited to India; yoga has grown in popularity and now trends on social media often. Yoga is a type of mind-body exercise that incorporates both physical activity and mindful focus. Yoga has numerous benefits, including improved mobility, flexibility, and mindfulness. Recently, a lot of powerlifters have switched to yoga because it is injury-free and an easy way to relax the mind.
Image Credit: Freepik