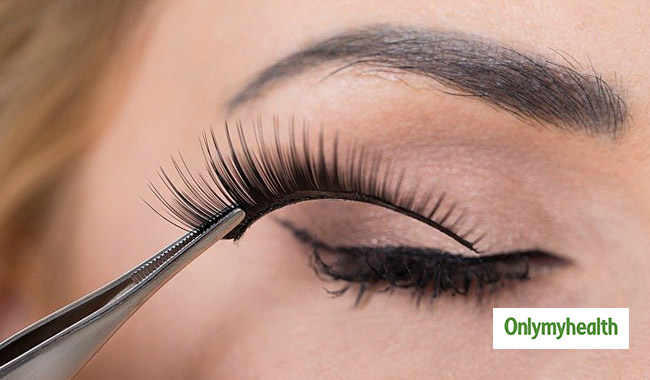 Behind the beauty lie the hidden dangers of these fake eyelashes. Read on to find 5 dangers associated with false eyelashes that you must know.
Who does not love fake eyelashes? They just add oomph to your style and accentuate your beauty. Some women are naturally blessed with long eyelashes, but there are some women who have small eyelashes and putting on fake eyelashes is the best way for them to make those lashes look big and beautiful.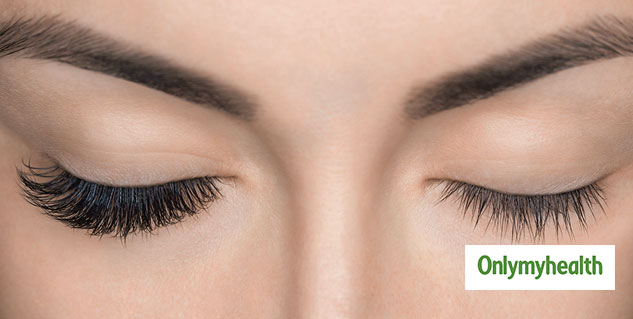 Behind the beauty lie the hidden dangers of these fake eyelashes. Everything has advantages and disadvantages, it depends on the person if they want to accept the problems and go ahead and use the product or not. False eyelashes also have both, advantages and disadvantages. Given below are 5 dangers of false eyelashes that you must know:
The Material of the Eyelashes
It is difficult to know the material of fake eyelashes. It might contain something allergic that you won't even recognize. You won't even know what hit you. It might even lead to irritation and a constant itch. So it is important that you be careful about what you are putting on your lashes and of its usage.
Also read: Add these nutrients to your diet for longer and beautiful eye-lashes
Exposure to Dirt and Bacteria
Your eyelashes keep the dirt from getting into your eyes, but when you have extensions on your original lashes, they become so full that the protection it provides is gone. Sometimes, the condition might get worse and you might end up at the doctors' getting the whole eyelash removed. Moreover, the reusable lashes after a point can trap bacteria and dirt as these products have chemicals in them, which then can lead to infections.
Eyes Become Sensitive
After putting a lot of glue and makeup on your eyes, it might cause eye problems for which you will medical help. They might also cause irritation, which can lead to problems known as madarosis (the loss of lashes).
Also read: Learn All About Eye Infections : Causes, Symptoms and Treatment
Weight of Fake Eyelashes is Harmful
You might not know but false eyelashes can also damage your natural lashes. Those once natural and healthy looking lashes might not stay the same after the constant use of fake eyelashes. Our natural eyelashes are feather-like; the weight of these fakes (which are comparatively heavier) can actually harm your original lashes.
Loss of Eyelashes
In order to put on these eyelashes, you have to use glue. When you glue the fake eyelashes onto the eyelid, you might glue the real lashes too. And when you remove the fake eyelashes, you might tear off your real eyelashes. You can end up with bald eyes.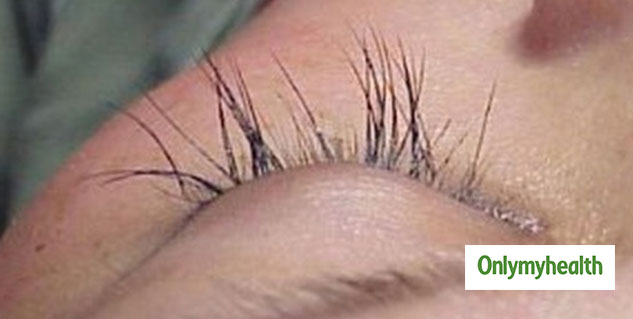 Tips to Strengthen your Eyelashes
Remove all the eye makeup before going to bed as they contain chemicals which can cause severe eye infections
Brush your eyelashes the way you brush your hair as it helps stimulate blood flow to the hair follicles in the lashes
Of course, limit the use of false eyelashes as they can put the natural ones at the risk of damage
Use castor oil to stimulate the growth of your lashes as the vitamin E present in this oil provides strength to the lashes and makes them thick.
Olive oil can also help with the growth. It moisturizes the lashes and nourishes it to increase the growth
Read more articles on Fashion and Beauty.
For more related articles, download OnlymyHealth app.