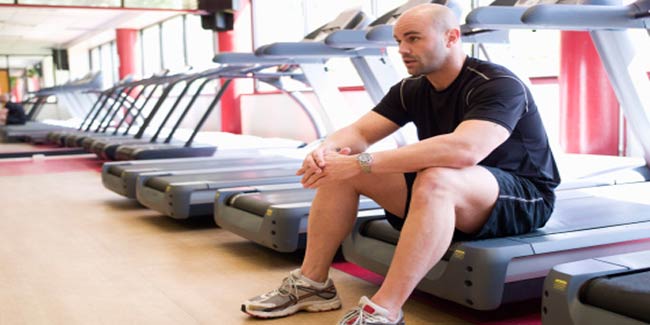 Fitness is as fitness does- this paraphrase from a great American philosopher holds true when you ask 10 experts for their definition of fitness, and you get 10 different answers. So, how do we determine if we are fit enough?
There is a very easy way to find that out. There are some everyday health tests which if you pass; you may not need a gym membership. It sounds wacky, but it's not! Go on, take the challenge and see if you can do the following things. Who knows, you may end up dumping the gym for good.

So here we start the "Can You" list and you may perform the activities along with reading this post and mark yourself honestly. A gift waits at the bottom for both the teams who pass the tests and those who don't. No cheating allowed.
Test #1 Can You Feel the Energy for 14 Hours After Waking Up?
If you woke up at 6 a.m. you should still feel awake and active 8 p.m. If you do, well and good; if you don't, your over sedentary lifestyle is to be blamed. You must exercise for it is a known exercise booster.

One large study, which analyzed 70 papers on exercise and fatigue that involved more than 6,800 people, found that sedentary people who followed a regular exercise program had less fatigue than people who didn't work out, according to WebMD.
Test #2 Can You Carry Large Water Containers in Each Hand Without Feeling the Strain?
Toting a gallon of water or milk isn't just a about the size of your biceps, it also uses the strength from your back, chest, and knees. These all are important muscle groups that keep you strong when you get older. A lack of strength can make you more vulnerable to injury, as well as conditions like arthritis, osteoporosis and even depression and dementia.

One Tufts University study found that after older adults with arthritis followed a strength training program for 16 weeks, their pain levels decreased by 43 percent. So, if you can carry that weight without effort, you have a reason to feel relieved.


Test #3 Can You Jump Up and Down without Your Heart Racing?
If you can, you have a controlled heart rate and good cardiovascular fitness. If you cause your heart to race while you jump up and down, you should get enrolled in a gym class. You could pick a workout routine that emphasizes on interval training, which is a great way to boost you endurance and lower your resting heart rate.
Test #4 Can You Trim Your Toenails Standing Up?
And you shouldn't feel any discomfort from the bending. Err, the dreaded has happened and you have realised how inflexible you are. No worries, we can work on that. To ward off conditions like arthritis and osteoporosis and to be heart healthy, it is important to be able to stretch without pain.




One study in the American Journal of Physiology found that the inability to stretch past your toes was associated with arterial stiffness, a precursor to heart disease. Incorporate stretch-and-strength yoga-style exercises into your weekly workout regimen.
Test #5 Can You Twist and Look behind You without Moving Your Feet?
This test demonstrates good core strength and flexibility; both keys for a strong, healthy, pain-free back.

So, now that the tests end here; like we promised, the gifts! For those who passed all the stages, a golden advice (yes, that counts as a gift!)- keep doing whatever you do to keep fit; it obviously is working. And for those who failed, a stern warning and instructions (yes, you will realise it later what a valuable gift this is)- immediately find a good gym around and work on yourself; you are nowhere around fit and healthy.
Image Source: Getty Images