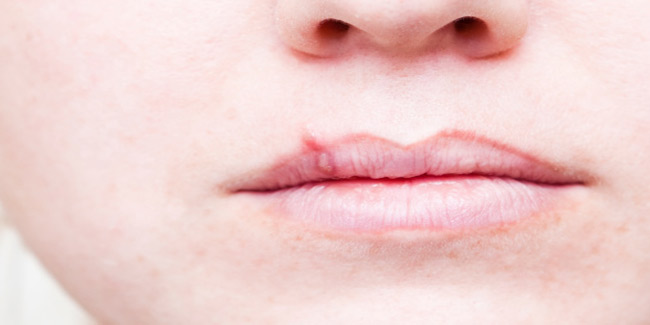 Cold sores, blisters on the lips and the edge of the mouth, can be painful and embarrassing. Here are some facts about cold sores that are disturbing but you should know.
Cold sores, blisters on the lips and the edge of the mouth can be painful and embarrassing. They usually have a tingling, burning sensation in the lips. You cannot eat or drink with ease when you have cold sores, and sleeping gets uncomfortable.
Some of the facts about cold sores are quite disturbing. Here is what women should know about this medical problem.
They Are Herpes



Cold sores are caused by an infection with the herpes simplex virus (HSV). There are two strains of the virus – HSV-1 and HSV-2. Out of these two, HSV-1 causes the on-the-mouth blisters while HSV-2 can cause problems below the belt.
They Can Spread to Your Partner or to your Eyes



Strain of the HSV-1 virus can be transmitted through skin-to-skin contact and may travel to any mucosal surface. If you have it, you can easily give it to your partner. If you touch your cold sore and then your eye, there is a likelihood of blisters popping up on your eye. This is why it is so important to wash your hands regularly after you have touched them.
Cold Sores can Recur



You might think you got rid of the herpes virus when the cold sore is no more, but it isn't the case. It never goes away but festers under your skin. When your immune system is not at its best, cold sores tend to pop up again. This is the reason of them popping up when you're sick, stressed, or sunburnt.
Cold Sores can affect Foetal Development



The herpes simplex virus is bad for expecting mothers. If the infection spreads to the genitals, it raises risk of miscarriage, premature labour, low birth weights, and may also transmit to the baby during delivery.
The Infection can spread to your Whole Face



If high-intensity laser treatments or peels on your face are being performed by a dermatologist, they will ask you for a history of cold sores. Resurfacing treatments can potentially allow the virus to come out and then spread to your whole face. If you have a history of cold sores or are having it frequently for quite some time now, you should talk to your dermatologist.
(Image:Getty)
Read more articles on Cold Sores and Infections.