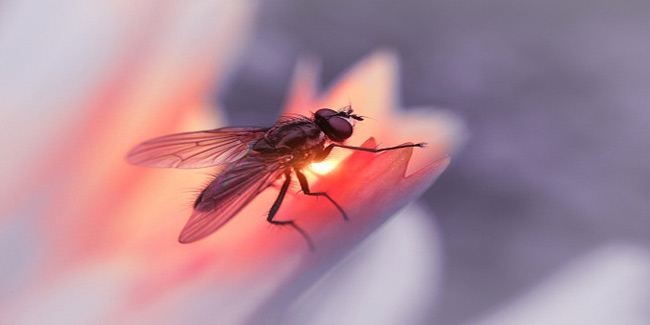 Apart from the irritating buzzing noise and nuisance, flies can cause many health issues. Here's why they should be shunned.
Flies are annoying bugs. Apart from the irritating buzzing noise and nuisance, flies can cause multiple other problems. What is worse is that an occasional swat is not enough to keep them out of the house. While there is a plentiful out there on how to get rid of houseflies, do you know the reasons why they should be shunned?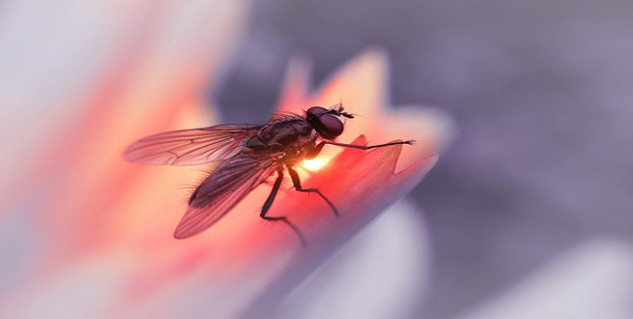 Risk of transmitting diseases

The common housefly feeds freely on human food and filthy matter. While feeding, they can pick up disease-causing microbes, which can then transfer to your body. The risk for disease transmission is high when the fly makes contact with food. Diseases caused by houseflies include diarrhoea, typhoid, cholera, intestinal parasite infection, eye infections (trachoma and epidemic conjunctivitis) and skin problems.
Flies frequent garbage



You will see a lot of flies where there is rotting garbage. They frequent garbage and carry germs from there to your home and also to the food you eat. Moreover, flies leave excrement on what they eat.
Flies pick up bacteria from faeces



Housefly feeds on a wide range of organic matter including faeces. It is likely to pick up disease-causing organisms from such sites. The flies have been implicated in the spread of over 30 bacterial and protozoan diseases.
Pathogens risks

Apart from being the carriers of communicable diseases, house flies can transmit pathogens. The insect collects pathogens on their legs and mouth. Thereafter, the pathogens get transferred to food or touched surfaces. Before feeding on food, house flies may transfer the pathogens by landing on offal.
How to keep houseflies out of your home?
According to the World Health Organization (WHO), the following four strategies should be implemented to keep houseflies out.
Reduce or eliminate breeding sites for flies.
Reduce sources that attract flies from other areas.
Prevent contact between flies and disease-causing agents.
Protect food, utensils and people from making contact with flies.

You may not be able to get rid of house flies completely, but these efforts can reduce fly population considerably.
(Image:Getty)
Read more articles on Communicable Diseases.