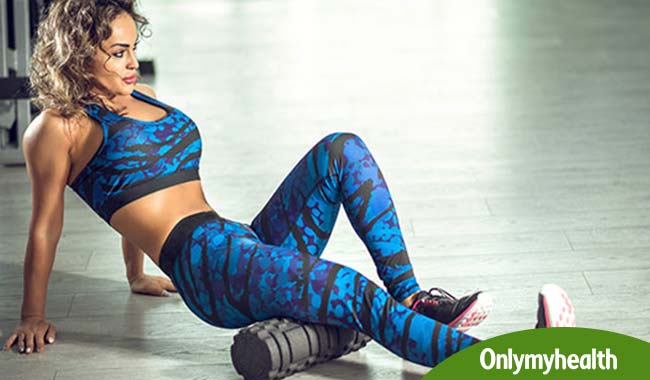 Pain can be a discomforting experience, and as we age we get more prone to it. Use the simplest of modes to take care of pain, try what we call the foam roller.
Ask any aged person and he or she will tell you the pain of climbing the stairs, or having to do something as simple as lifting an object. Foam roller comes in to rescue you here.

We tend to lose the elasticity in our joints and the connective tissue as we begin to age, and the good news is that a massage can reduce the stiffness and soreness of your muscles to a great extent. But massages are expensive; they are a luxury befitting those with a lot of money to spare. How about a cheaper way to do it? Like the foam roller exercises!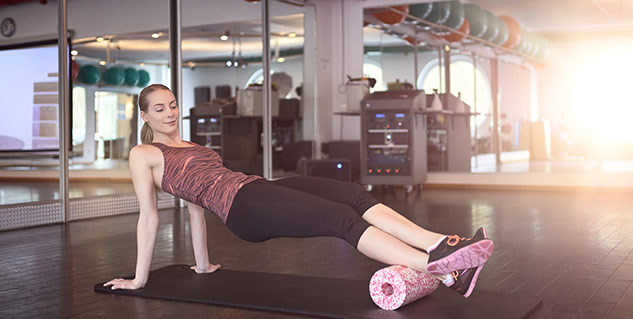 Understanding the Foam Roller
The foam roller is an inexpensive long tube that will work against your pain. The routine which is designed by Michelle F. Schwahn a physical therapist and personal trainer based in Minnesota breaks up your fibrous tissue and boosts circulation which makes you less sore. In fact these roller foam exercises can relieve your muscle tension and free you of pain in a matter of just 10 minutes.

All you require is a foam roller and enough space to perform the exercises. You can do these exercises thrice in a week. For less pressure, you can do the moves on your bed!
For the Back Pain
For this you should start by lying with your face up with the foam roller in a horizontal position under your upper back, below the shoulder blades to be precise. Then you should tighten your abdomen and pres into feet while lifting your hips in a slow manner, only slightly. Then you should roll slowly from your upper back to the middle back. After this you should hold, and release. Repeat the exercise. Then from this position you should bring the roller under your lower back and bend your knees and arms out to your sides. Then while you are still tilted on the left you should press into feet to roll back and forth from your mid-back to the top of your hips.
For the Tight Hamstrings and Calves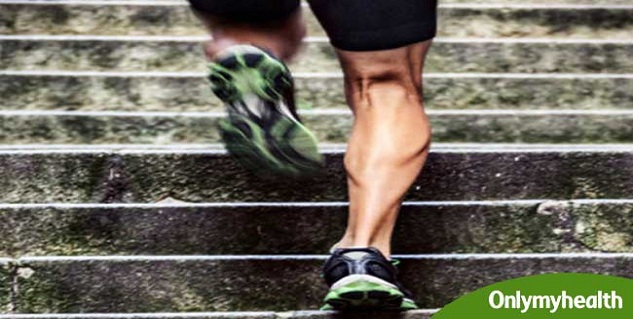 This exercise is done so that you can loosen your tight hamstrings and calves. For this you must sit with your right leg extended and the roller should be horizontally placed under your upper thigh. Remember to keep your left knee bent, place your foot on the floor and keep your hands behind you for some support. Roll down in a slow manner from your buttock to your knee and then stop when you find the tender point. At this point you should hold, and release. Repeat the exercise.

Afterwards bring the foam roller under your calf and keep your hands behind you. Then you should roll slowly from just below the knee to your ankle. Again, stop when you find the sore spot. Hold this position and release. Then repeat this exercise after switching your legs.
For Tight Hips, Butt and to Soothe Sore Knees
Here is something that would be of great help in more than one way. This exercise is good for you to release your tight hips, and butt. Also, it will aid in soothing your sore knees. For this you should lie on your left side with the roller placed under your left hip and sit cross legged in front, with your foot flat. You should support your upper body on your left forearm with your right hand on your hip and your head in perfect alignment with your hip. Then you should press into your right foot and roll down the side of your leg from below the hip to above your knee. Stop when you find the tender point and hold, and then finally release. Repeat the exercise and switch sides.
For Pain in Your Thighs
This is the exercise that will relieve you from the pain that you experience in your thighs. For this you should lay face-down with your thighs on top of the foam roller and with your wrists under your shoulders. You should allow your abdomen to contract and lift and control your movements with the shoulders, hips and core muscles. Then, roll between your hips and your knees and pause when you feel the sore spot. Hold this position, and release. Repeat this exercise.

It must be very evident by now that the important thing to do here is to find the sore point, the portion which is tender. Once you find this place then you will have marveled the art of these exercises. Understanding how to do it, and doing the exercises in the correct fashion is extremely important.

Images: Shutterstock
Read more articles on Exercise & Fitness.
For more related articles, Download OnlymyHealth App.