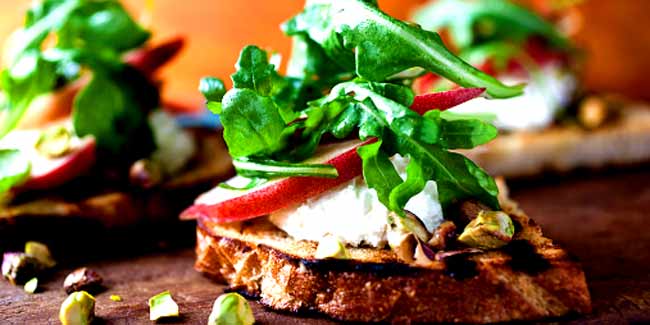 Toasts are one of the most delicious and scrumptious ideas to tickle your taste buds but today we teach you to make blend taste and health on a silce of bread with these yummy toasts for fitness freaks.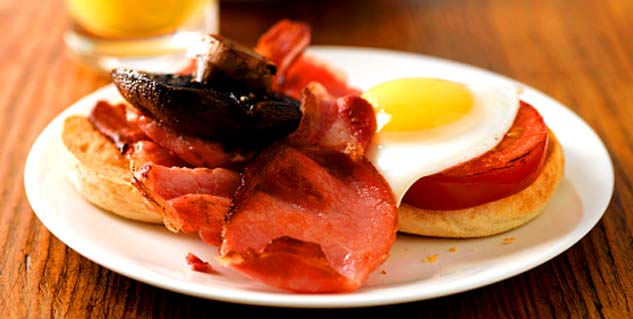 Eggs and chicken salami
Bread slices – 2
Soft boiled egg – 1
Chicken Salami- 2 slices
Basil – 2 to 3 leaves
How to make eggs and chicken salami toast
Take a bread slice. Place the salamis on the bread slices. Now, cut the soft boiled egg in half and place it over the salami.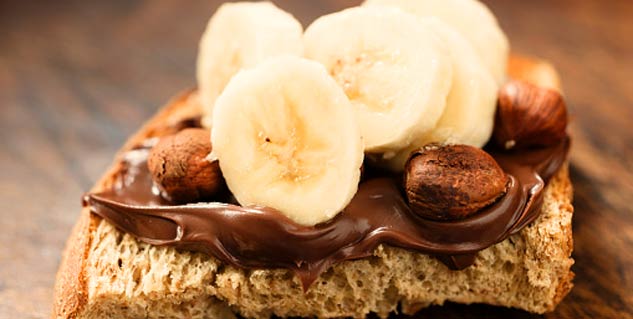 Banana Nutella toast
Brown bread slices – 2
Nutella – 2 Tbsp
Banana – two
How to make banana Nutella toast
Take a slice of brown bread, spread Nutella over it and then place thin slices of half banana over the Nutella.
Yummy toast recipes for fitness freaks
Low fat cheese and pistachio toast
Bread slices – 2
Low-fat cheese – 2 tblspn
Pistachios – 7 to 8, crushed
Olive oil – 1 tblspn
How to make low-fat cheese and pistachio toast
Spread the low-fat cheese evenly on the bread and then drizzle the olive oil on the cheese. Sprinkle the pistachios over the toast.
Image Source: Getty