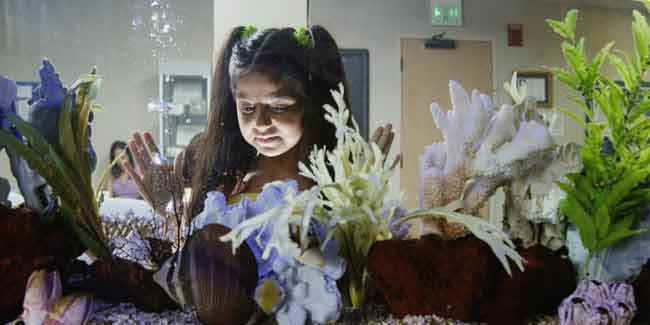 Lesions may take weeks to appear and link to fish tank is often forgotten, research shows.
According to a new study, delayed diagnosis and treatment of a skin infection linked to contaminated water in home aquariums is common. Mycobacterium marinum infection occurs when bacteria in the non-chlorinated water of an aquarium enters an open skin wound on the arm or hand.

Henry Ford Hospital researchers suggested that it can be difficult to diagnose and manage the infection because it takes two to four weeks of incubation before skin lesions appear. And, many patients don't remember the source of the exposure as it's been so long.

Study author, Dr. George Alangaden, said in a Henry Ford Health System news release that people just don't know or think about their fish tank harboring this bacterial organism. Another problem is that the physician may or may not have adequate knowledge of Mycobacterium marinum and its prolonged incubation period, appropriate treatment often gets delayed.

The study included five patients, aged 43 to 72, who were treated for M. marinum infection at Henry Ford between January 2003 and March 2013. Skin biopsies were performed on the patients to confirm the infection. The incubation period before skin lesions appeared ranged from 11 days to 56 days. Antibiotic treatment was effective in all the patients, but it took an average of 161 days from when they first saw a doctor to when they began treatment.

Mycobacterium marinum is not a life-threatening illness, but it remains an unrecognized cause of skin infection. To accelerate diagnosis and treatment, physicians are encouraged to ask detailed questions about the patient's history, especially questions about potential exposure to aquariums.
Read more Health News.