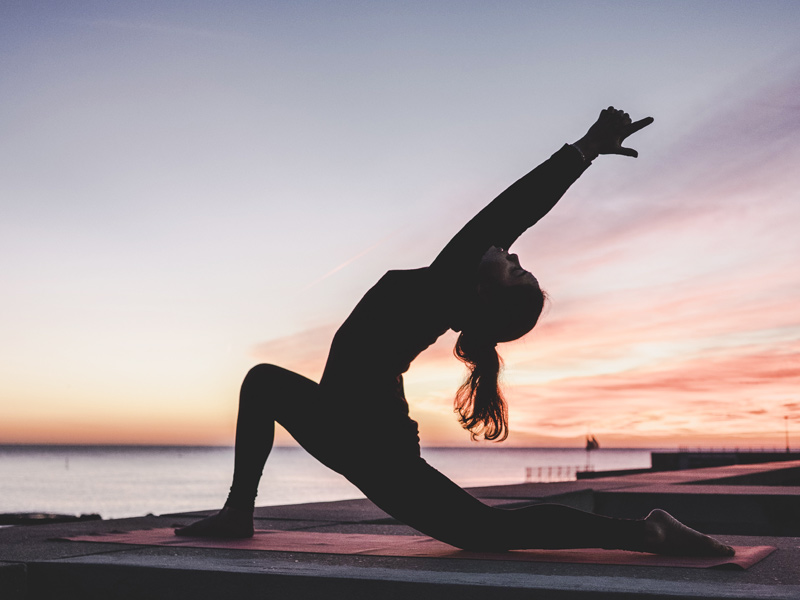 Over the years, rheumatoid arthritis (RA) has emerged as one of the most common chronic inflammatory autoimmune diseases adversely affecting the quality of life. No permanent cure has been found of the disease so far but lifestyle changes incorporating yoga in the daily routine could substantially reduce the risk factors responsible for onset and prevention of the disease. A research paper released by experts at All India Institute of Medical Sciences (AIIMS) has said that yoga holds the potential to be an adjunct therapy in dealing with arthritis. It noted that regular practice of yoga provides a buffering effect on accelerated immune aging in susceptible individuals.
Also Read - Yoga For Arthritis: These Asanas Can Help Alleviate Arthritis Pain That's Making Life Difficult
According to the research report titled "Yoga and its impact on chronic inflammatory autoimmune arthritis," adoption of a healthy lifestyle by quitting smoking, increased intake of fruits and vegetables, maintaining optimal weight, improving sleep patterns/ adequate sleep, and integrating yoga and meditation into our life will not only minimize OS, prevent autoimmunity but also significantly improve quality of life and promote physical and mental health.
Dr Uma Kumar, Professor and Head of the Department of Rheumatology at AIIMs and Dr Rima Dada, Prof Lab for Molecular Reproduction and Genetics, Department of Anatomy at the country's premier medical institute collaborated for the key study.
How Yoga Benefits Arthritis Patients
The study said that severity and progression of rheumatic arthritis are caused by the release of a host of inflammatory cytokines, cytotoxic and immune regulatory factors. Further, treatments of RA are primarily limited to symptomatic alleviation of pain or other symptoms or to the use of cytotoxic drug treatment in severe forms of the disease which is commonly associated with significant side effects.
"Despite lack of a cure, the disease may be controlled by mind-body interventions. Holistic treatments such as Yoga significantly improve and reduce the psycho-somatic symptoms, pain perception, disability quotient, joint flexibility, range of motion, posture, muscle strength, coordination, and disease activity," noted the study.
Also Read: 10 Home Remedies for Arthritis & Joint Pain
Yoga Helps Delay Onset Of Autoimmune Diseases
The research paper underlined that yoga targets the common underlying etiology of most complex lifestyle diseases. It not only promotes health but can prevent and delay the onset of such diseases even in cases with positive family history and has immense preventive and rehabilitative potential.
"Thus this mind-body intervention is the need of the hour in the age of super specialization. A simple lifestyle based mind-body intervention like yoga significantly reduces disease activity, chronic disease pain, swelling, and associated stress and disability, hence holds the potential to be an adjunct therapeutic regimen in RA patients," the study concluded.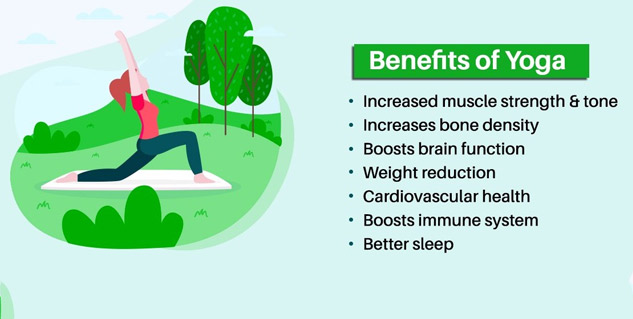 Yoga, A Profound Sciene
Yoga has been termed as a profound science of a mind-body technique that acts via a well-defined psycho-neuro-endocrine pathway, aims to rejuvenate mind by counteracting the stress response, restores endocrine health and relaxes the body by maintaining flexibility and improving joint mobility.
The treatments of rheumatoid arthritis has been primarily limited to symptomatic alleviation of pain or other symptoms or to the use of cytotoxic drug treatment in severe forms of the disease. Such treatments have been linked with significant side effects.
But despite lack of a cure, the disease may be controlled by mind-body interventions as confirmed by the findings in the AIIMS study.
The combination of prescription medicine and physical exercises has been proved to be very effective in case of arthritis.
Yoga A Cost Effective Health Discipline
Yoga is a cost-effective emerging health discipline that, unlike drugs, has no side-effects and aid in prolonging the periods of remissions with fewer relapses. Yoga not only reduces disease severity, optimizes oxidative stress (OS) levels, increases periods of remission, but also minimizes the usage of drugs with minimum side effects hence can be beneficial as an adjunct therapy, said the report.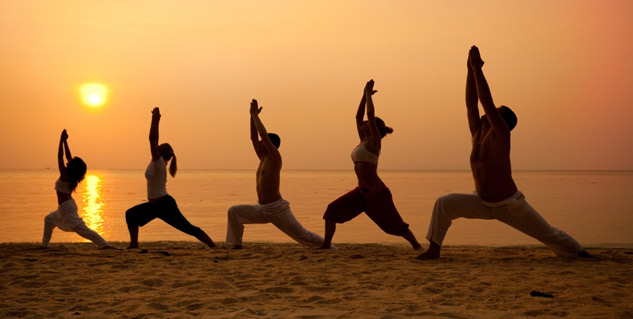 It is estimated that around 0.5-1.0% of the adult population is affected by RA worldwide. This accounts for around 250,000 hospitalizations and 9 million doctor visits per year.
According to WHO, RA is more prevalent in developed countries and female sex, and around 50% of patients in developed countries are unable to carry a full-time job within10 years of disease onset.
Read More Articles on Health News