The reason behind this is because coronavirus pneumonia is a dry cough without runny nose. This is the simplest way to identify the novel coronavirus symptoms. With a lot many advisories and prevention tips making rounds, it is also essential to have sound medical knowledge about the novel coronavirus to not believe in myths surrounding this topic. Dr Sunil Karkhanis, Lung Surgeon, ex KEM Hospital, Mumbai says, "As we all need to know, this time the Wuhan virus is not heat-resistant. This particular virus can be killed at a temperature of 30-35 degrees." Currently on the ground doing a comparative study of the Wuhan pneumonia virus in Shenzhen Hospital, China.
Also Read: COVID-19 Pandemic: Know Everything That Coronavirus Does To A Human Body
The coronavirus, which started from Wuhan in China, has reached 122 countries and the number of people who died due to its infection has crossed 4600. The World Health Organization (WHO) has declared it an epidemic. Its effect is visible on the stock markets across the world. There has been a significant decline in the stock market of many countries, including India. Governments around the world are focusing on making people aware of this virus. As per Dr Karkhanis, one should drink more hot water to be safe from the virus. Also, it is advisable to take as much as sunlight possible only for prevention point of view. Drinking warm water is advisable as it is effective in warding off almost every virus known.
About The Coronavirus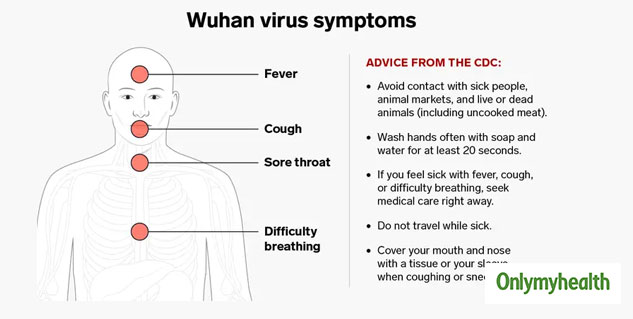 Dr Karkhanis explains that this virus is 400-500mm diameter in size and not just N95 but any mask can help keep the particles away. If you are in contact with a coronavirus patient, it leaps 3 meters after which it no more remains airborne. The droplets have a different life-size on various surfaces:
This virus has a long shelf life on metal surfaces as it can live on them for good 12 hours. Hence, constant sanitisation of metal surfaces is essential and do not depend on only sanitisers
The virus can survive on fabrics for 6-12 hours, and a normal detergent is enough to kill this virus. Heavy clothing can be exposed to sunlight for about 4 hours for the virus to get killed.
Please note the updated advisories on #COVID19.
These are in supersession of all earlier advisories.#HelpUsToHelpYou #SwasthaBharat #CoronaOutbreak@PMOIndia @drharshvardhan @AshwiniKChoubey @PIB_India pic.twitter.com/JmBbeYRa8g

— Ministry of Health (@MoHFW_INDIA) March 5, 2020
Coronavirus-Caused Pneumonia Symptoms
Pneumonia caused due to coronavirus as symptoms slightly different from regular pneumonia. Dr Karkhanis says, "This virus will first show its symptoms on the throat, leading to a dry throat. This symptom can remain as it is for at least 3-4 days. It then moves on to get mixed with the nasal fluid, entering the lungs. This is a major cause of the onset of pneumonia in coronavirus. But, this whole procedure takes 5-6 days for the initial symptoms to appear. The congestion, in this case, is different what you feel in common pneumonia. In this, the feeling is like drowning in water. One needs to seek medical intervention in such cases to avoid complications."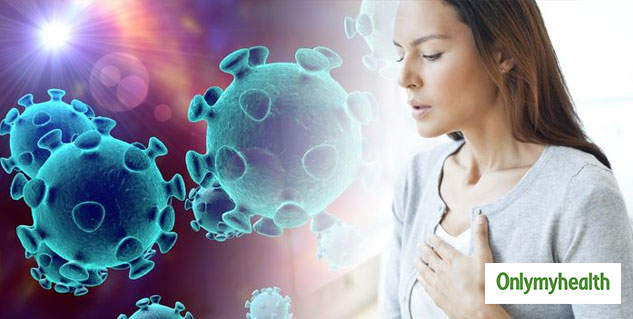 Also Read: Coronavirus Dictionary: All The Terms Associated With Coronavirus and Their Meanings Explained
Coronavirus-Caused Pneumonia Prevention
The most common way of coming in contact with this virus is in public places and touching anything, which is exposed to more people. Dr Karkhanis explains the best way to get rid of the virus is to wash hands and gargle with betadine to minimise germs entering the airways. It just takes 5-10 mins for the virus to die and only that little time to do utmost damage in the body, hence always keep your hands clean and drink lots of hot water for prevention.
Read more articles on Other Diseases