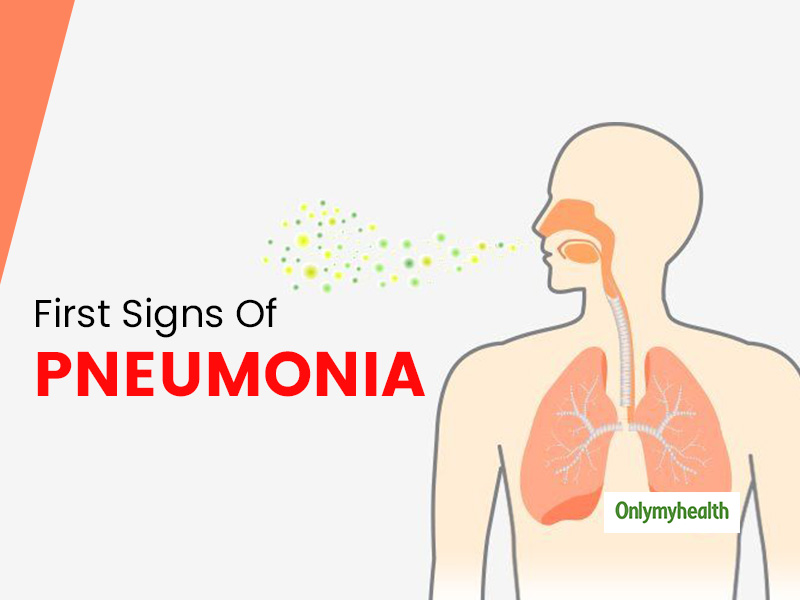 On This World Pneumonia Day, let's pledge to take good care of ourselves and help prevent pneumonia in any case.
Pneumonia or a 'lung infection' in other words if a common occurrence in a pulmonary outpatient department or in hospital. An estimated around 20% of the deaths due to infectious diseases in India is caused by pneumonia. In times when we are already dealing with a pandemic, it is a must that great care is taken to keep all sorts of diseases at bay by taking proper precaution and preventive measures. November 12 is observed as the World Pneumonia Day, as a means to spread awareness about this deadly disease. For the same, Onlymyhealth got in touch with Dr Nimish Shah, Consultant Respiratory Medicine from Jaslok Hospital & Research Centre to understand the identification of the first signs of pneumonia.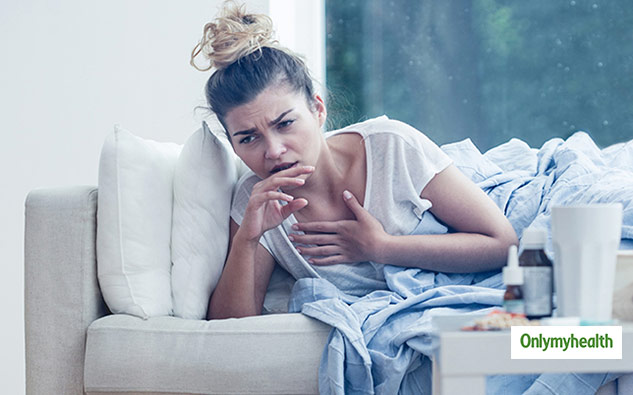 Pneumonia can be of different kinds. CAP (Community-acquired pneumonia) can be defined both on clinical and radiographic findings. The other type of pneumonia commonly seen is hospital-acquired pneumonia (HAP), or ventilator acquired pneumonia (VAP). In the absence of chest radiograph or commonly called XRay Chest, CAP is defined as:
Symptoms like cough, shortness of breath for less than one week
Systematic feature chills, rigours, or severe malaise
Chest signals and signs like bronchial breath sounds or crackles, with
No other explanation for the illness
Also Read: 5 Serious Complications of Pneumonia That You Should Know About
What Are The First Signs of Pneumonia
Common organisms that cause pneumonia are either bacterial or viral. Streptococcal, Staphylococcal, Klebsiella, and Haemophilus are some of the common bacteria. In the immunocompromised patients, one can get life-threatening fungal pneumonia as well. Following are the symptoms Pneumonia:
Although it is an infection in the respiratory system, it can manifest in different ways depending upon the patient's clinical condition which includes age, other co-morbidities such as uncontrolled diabetes, smoking, alcohol consumption, the immunocompromised person (HIV, auto-immune conditions needing long-term immunosuppressants), post-organ transplant, poor oral hygiene, COPD, asthma. Following are the symptoms of pneumonia:
General - fever with chills/rigours, fatigue, arthralgia, confusion
Fever is usually present, but some patients may be hypothermic (a poor prognostic sign), and some (20 per cent) are afebrile
Respiratory -Cough with or without expectoration, chest pain, shortness of breath
The first signs that one looks out for are:
Increased respiratory rate
Heart rate
Drop-in oxygen level
Low blood pressure
Altered or reduced consciousness levels.
How does one get Pneumonia?
Respiratory pathogens or bacteria are transmitted from person to person via droplets or, less commonly, via aerosol inhalation. Following inhalation, the pathogen colonizes the nasopharynx and then reaches the lung alveoli via microaspiration. When the inoculum size is sufficient and/or host immune defences are impaired, infection results. Replication of the pathogen, the production of virulence factors, and the host immune response lead to inflammation and damage of the lung parenchyma, resulting in pneumonia. There are 6 types of pneumonia that one should know about.
How do you investigate for pneumonia?
History and clinical examination by an experienced physician or pulmonologist
Blood tests, chest radiograph, and or occasionally, CT scan is usually used to diagnose pneumonia.
There are different scoring systems that are used to risk stratify the severity of pneumonia which would decide on how to treat it, i.e. at home or need to hospitalize.
Commonest used is the CURB-65 score.
Based on the severity of the infection, the area, the patients risk factors an appropriate antibiotic is selected.
Following are the complications that one can face due to pneumonia:
Sepsis
ARDS (Respiratory distress syndrome)- needing non-invasive or invasive ventilation
Respiratory failure
Lung abscess
Empyema or pus in the lining of the lungs
Pleural effusion or fluid accumulation in the lining of the lungs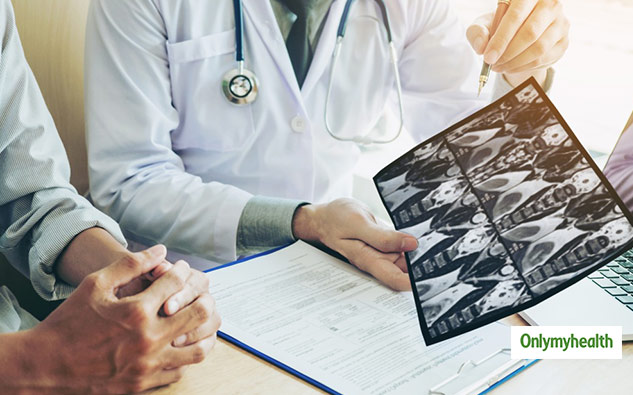 Also Read: Pneumonia Prevention: Dr Poonam Sachdev Explains How Can One Prevent Pneumonia
On a concluding note, here's how one can prevent pneumonia:
Living a healthy lifestyle which includes regular exercises, yoga, weight and diet control.
If you have other health issues, make sure they are treated adequately and in control.
Vaccination of the high-risk population with pneumococcal and influenza vaccines
With inputs from Dr Nimish Shah, Consultant Respiratory Medicine, Jaslok Hospital & Research Centre
Read more articles on Other Diseases