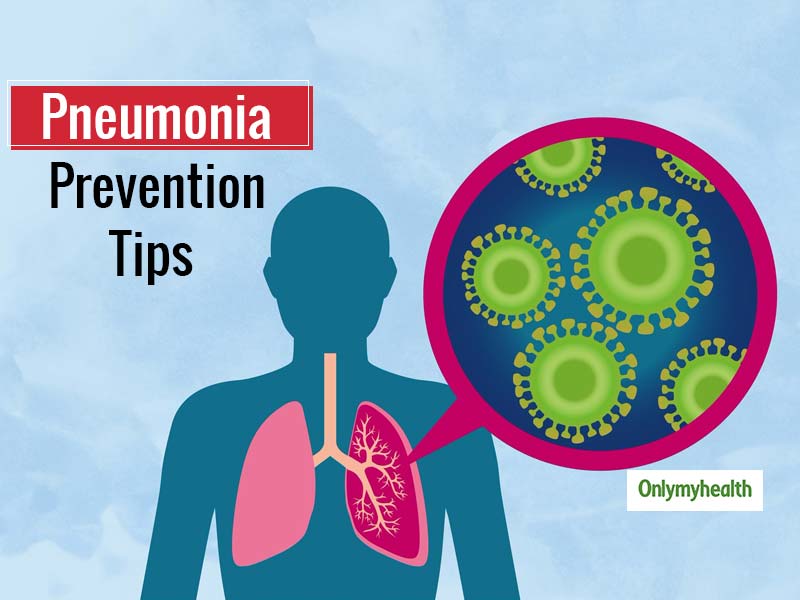 Pneumonia prevention is only possible one avoids contact with the infected person and is also vaccinated against the disease.
Pneumonia can be easily prevented by being aware. Pneumonia, in most cases, has a good prognosis, but it can be severe and even life-threatening. It is not possible to prevent all types of pneumonia, but when reasonable, steps to prevent the infection should be taken. It is common for anyone to get pneumonia and is still a leading cause of death among children. Pneumonia primarily happens due to a bacterium named Streptococcus pneumonia, which affects our respiratory system by infecting our lungs. The germs of pneumonia are opportunistic, so if your immune system is weak, you may soon fall prey to it. Dr Poonam Sachdev, MD - Pediatrics, MBBS explains some common symptoms of pneumonia are as follows: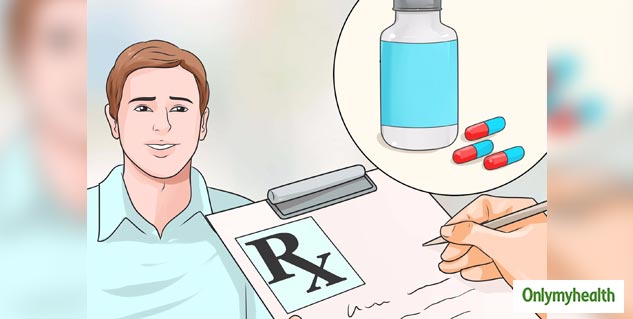 Cough: Continuous coughing is its primary symptom as Bacterial pneumonia causes sputum in green or yellow colour.
Fever: In pneumonia, children can have a very high temperature with a severe cold, more than about 100 degrees Fahrenheit.
Fast Breathing: Pneumonia is an inflammatory disease. Its first attacks the airway of the lungs and then starts to affect the air passing through the nose and throat.
Chest pain: When the infection increases, cough starts continuously, and due to coughing more, can start experiencing chest pain.
The low energy level and fatigue: Due to low oxygen level, there is constant fatigue, muscle aches, headaches and weakness in the body.
Also Read: The 6 Types of Pneumonia, Their Symptoms and Causes
Types of Pneumonia
Pneumonia can be of various types such as bacterial pneumonia, viral pneumonia, hospital-acquired pneumonia, and community-based pneumonia, etc, mostly causing lung inflammation. Other bacteria are Chlamydophila pneumonia and Legionella pneumophila. Dr Poonam Sachdev adds, "Some flu causing viruses such as influenza type A & B and narrow respiratory virus (RSV) are often responsible for viral pneumonia in young children and elderly people. Fungal pneumonia is caused by exposure to fungi (coccidoids) present in soil or bird-leaving inhalation. Patients with tracheostomy tubes in the airways may be at greater risk of pneumonia-causing bacteria and are called hospital-based pneumonia."
Vaccines To Prevent Pneumonia
Vaccines cannot prevent infection from all types of germs. But vaccines to prevent pneumococcal pneumonia and flu are available. These are the two most common causes of pneumonia. According to experts, people who develop pneumonia after vaccination tend to have:
Milder infection
Shorter duration of illness
Fewer serious complications
Pneumococcal Pneumonia Vaccine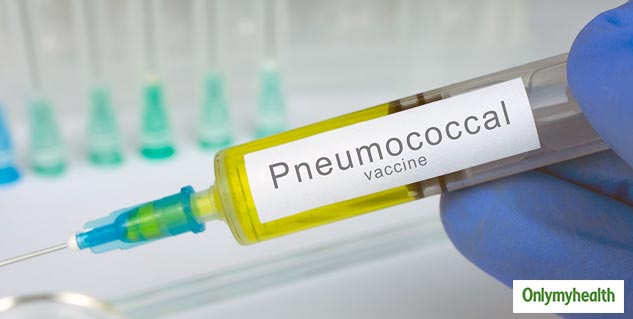 The vaccine to prevent pneumococcal pneumonia gives protection for at least 5 years in adults after 1 shot. This vaccine often is recommended for:
Elderly (people more than 65 years of age)
People with chronic (ongoing) diseases such as lung disease, heart ailments, or other serious long-term health problems, or weak immune systems (due to medications, cancer, HIV/AIDS, damaged or removed spleen).
Smokers
Young Children (less than 5 years)
Children (5–18 years of age) and adults with certain medical conditions, such as heart or lung diseases or cancer
Influenza Vaccine
Dr Poonam Sachdev says, "The seasonal flu shot that helps to prevent the flu is good for 1 year. As many people develop pneumonia after having the flu, the vaccine is effective for reducing the risk of pneumonia as well."
Hib Vaccine
Haemophilus influenzae type b (Hib) is a type of bacteria. It is a common cause of meningitis and pneumonia in children. The Hib vaccine is recommended in children who are younger than 5 years old to help prevent these infections.
What Causes Pneumonia?
Pneumonia can occur for many reasons. Unlike other most common diseases that have a definite cause (Streptococcus bacteria cause strep throat, flu is caused by influenza virus), these diseases are caused by many factors such as bacteria, fungi, viruses, mycomasamus, or even chemicals. Usually, people who get infected with the flu virus and any other respiratory disease they get infected with this disease. In some cases, germs of pneumonia pass from one person to another, as the disease spreads through the air. Washing your hands, getting your flu vaccine done at the right time, people who are seriously ill should exercise to prevent pneumonia.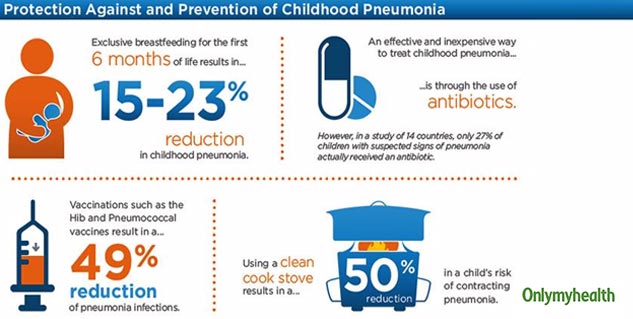 Also Read: Protect your Children from Pneumonia
Other Measures To Prevent Pneumonia, Explains Dr Poonam Sachdev
Avoid contact with people who have symptoms of respiratory illness (cough, cold, fever).
Wash your hands regularly with soap and water. This is one of the best ways to prevent many common infections. If soap and water are not available, use an alcohol-based hand gel to clean hands.
Avoid smoking as it damages your lungs' ability to filter out and protect you, against germs.
Eat healthy foods, do exercises and take adequate rest to keep your immune system strong. Your diet should include plenty of whole grains, fruits and vegetables, and fat-free dairy products.
Measures To Prevent Infecting Others, Explains Dr Poonam Sachdev
To prevent infecting others, avoid close contact with family and friends. Use tissues to cover your mouth and nose while coughing or sneezing. The used tissue should be disposed of as soon as possible. If there is no tissue, sneeze in the elbow sleeve.
Read more articles on Other Diseases