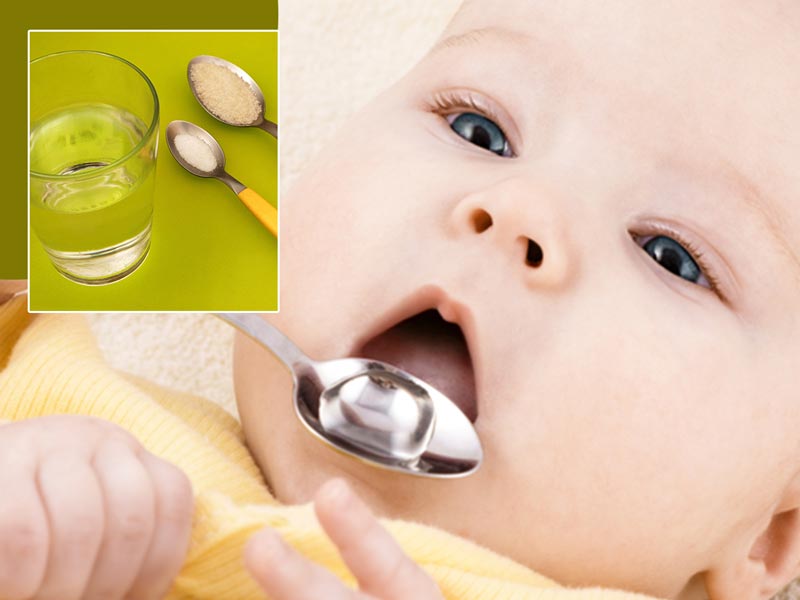 Oral Rehydration Salts (ORS) is one of the most cost-effective methods of treating dehydration in children as well as adults. ORS is generally given to those who are suffering from diarrhea, as it causes a severe fluid loss in the body. As per the World Health Organization, diarrhea is the second leading cause of death in children under the age of five years. Diarrhea can usually last for several days which can take out all the body salts and fluids. Therefore, patients are frequently given the solution to compensate for the lost water in their bodies. Even in children, diarrhea works the way causing dehydration. Children can get dehydrated quickly if they are vomiting also which parents need to make a note to avoid. Diarrhea is also the third leading cause of childhood deaths in India and accounts for 13% of annual deaths of kids below 5. If diarrhea is treated in time parents can easily prevent it from their children.
According to Dr. Lini Balakrishnan, Consultant Paediatrician, Motherhood Hospitals, Sarjapur, Bangalore, some of the major causes of dehydration are:
Lack of fluid intake by children
Diarrhea and other such diseases
Continuous vomiting
Oral Rehydration Solution(ORS) for children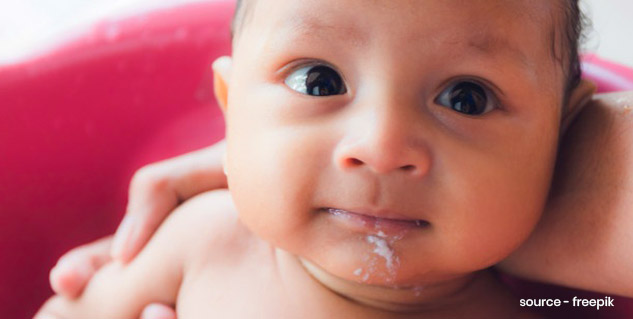 ORS has appeared to be a lifesaver for children. Such oral rehydration is cost-effective and often considered as the initial treatment for dehydration and it can be useful in treating minor levels of dehydration in children as well as adults.
What are some of the normal oral rehydration solutions for children?
An oral rehydration solution (ORS) is a specially created solution that contains a combination of:
Sodium, potassium, and other electrolytes.
Water
Glucose
These ingredients can help replace the lost fluids and nutrients that the body needs to function properly. The solution may take about five minutes to start passing from the digestive system into the bloodstream.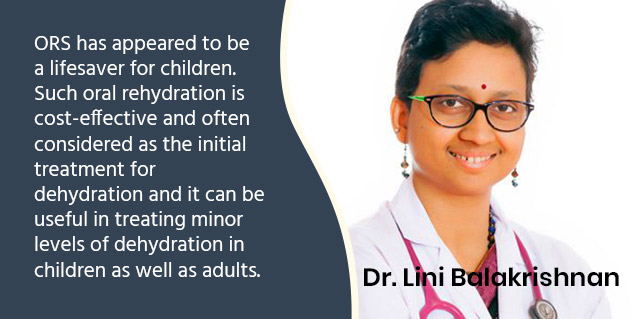 Also Read: How Much ORS Is Safe For Consumption For Diarrhoea Patients?
What Quantity of ORS Children Requires?
Following are the ORS quantity parent can give to their children-
children under 2 years of age can take up to 50-100 ml (a quarter to half a large cup) of fluid
children aged 2 up to 10 years can take up to 100-200 ml (a half to one large cup)
older children and adults can have as much fluid as they want to
How to give ORS solutions to children?
ORS should be given in small quantities to children in frequent amounts. Parents can use a spoon or dropper to make sure the first doses are very small. It is recommended to give small amounts because it will allow children to better retain the ORS and reduce the chance of vomiting. Later parents can slowly increase the amount of ORS until the child can drink the full dose recommended for them.
Also Read: How ORT And ORS Helps Save Lives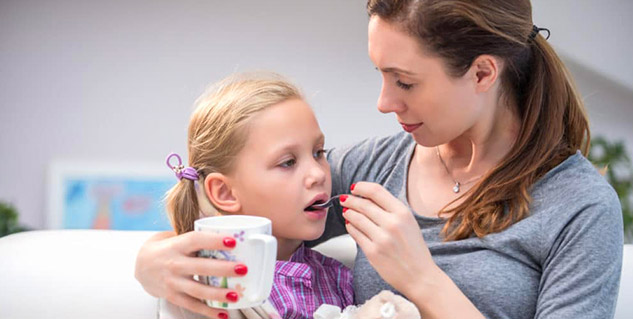 Are There Any Side Effects of ORS Solution?
ORS got no side effects only if given in the suggested dosage. If the ORS in water is not used over an hour it needs to discard it or it can, however, be stored in a refrigerator for up to 24 hours.
ORS provides great health benefits for both children and adults. It helps in preventing diarrhoea in children which is highly common and can cause a lot of discomfort for children and their parents.
Read More Articles in Tips for Parent