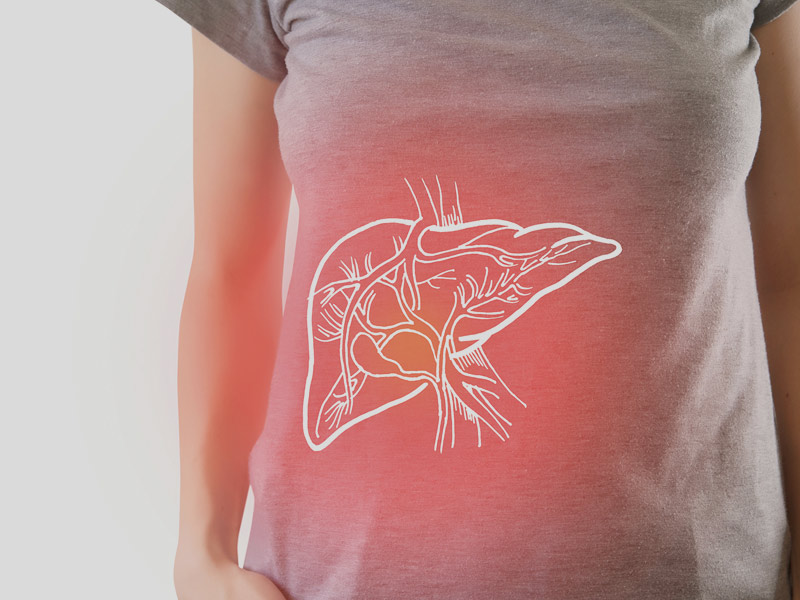 Today is World Liver Day, and it is dedicated to throwing light on the rising liver health issues. The day's significance is to make people aware of their right to health and take care of their most interesting organ of the body, which is the liver. It has been observed that not only COVID 19 has been at the centre stage these days but liver diseases too.
Common Types Of Liver Diseases
The majority of the population is commonly affected by several types of diseases related to the liver. In the past many liver diseases used to be commonly caused by viral infections through Hepatitis A, E, B, and C. On the other hand, acute viral hepatitis is caused by Hepatitis A and E which gets resolved in a week. India being a humidity-driven country the viral hepatitis infection is possible in the monsoon season. On the other hand, Hepatitis B and C cause chronic liver disease which damage the liver, slowly and steadily cause irreversible liver cirrhosis. The country in the years past have progressed in controlling HBV and cure HCV. These two acute health infections have been curative with their levels being under control. With the positive side comes negative constraints in accordance with the rising numbers of other lifestyle diseases namely alcoholic and nonalcoholic fatty liver disease.
Also Read: What Is Liver Cirrhosis? Know Its Causes, Symptoms and Prevention
What Is Alcoholic Liver Disease?
Alcoholic liver disease constitutes almost 15-20% of the patients who require a liver transplant. In the past, less than 10% of the patients, suffering from alcoholic liver disease used to require a liver transplant. The high volume of alcohol consumption amongst the young population has led to the alarming numbers of alcoholic liver disease which is a state to be worrisome about.
What Is Nonalcoholic Fatty Liver Disease
The second type of liver disease is Nonalcoholic fatty liver disease, or alternatively known as the Non-alcoholic state of Hepatitis. Patients who are already dealing with obesity, diabetes and have a huge history of high cholesterol suffer from NAFLD. Alarming statistics say that about 20% of the population already has fatty liver disease. Fatty liver diseases even though are asymptomatic but have to be taken very seriously just like any other life-threatening disease.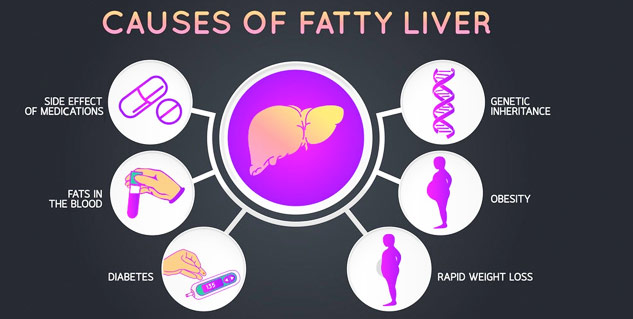 How To Manage Liver Conditions?
If we look at the positive side fatty liver diseases are reversible all we need is to balance the levels of diabetes, cholesterol, body weight and bring them under control. If the disease is not treated at the right time then it would turn into its irreversible stage which will lead to permanent damage to the body. Complications such as severe jaundice, kidney failure, fluid buildup in the abdomen, coma, and liver cancer may cause in the long run.
Also Read: Liver Cancer: 10 Homeopathic Remedies For Dealing With Hepatic Cancer
Liver cancer can be caused due to alcoholic or fatty liver diseases if not treated and ignored in the early stages. Liver cancer usually by nature is treatable but if in case those whose tumors cannot be surgically removed there is an alternative possibility of a liver transplant. One of the most common ways we treat liver cancer is by performing a liver transplant. In the alternative, we perform a liver resection, where we remove the portion of the liver that infected was with the virus.
Hence, with the rising cases of liver diseases, it is a must to bring a change in the lifestyle and limit the damage to the kidney as much as possible.
With inputs from Dr. Ravi Mohanka, Chief Surgeon and Head of Department, Liver Transplant and Hepato-Biliary Surgery, Global Hospitals, Mumbai
Read more articles on Other Diseases