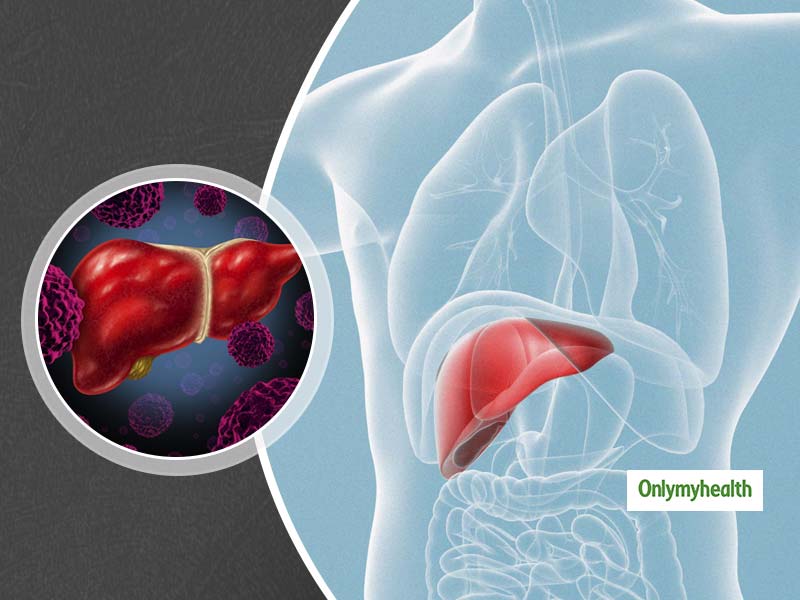 Hepatitis is a viral infection that damages the liver, and in the wake of COVID-19-induced pandemic, having hepatitis can increase mortality.
Mention of any viral disease suddenly enhances the anxiousness in all of us as COVID-19 has made life extremely difficult for each one of us. Another viral infection, which one must talk about is hepatitis, which is a chronic liver disease that has become extremely widespread. What contributes here is unhealthy habits, sedentary lifestyles, which are red flags for liver health. The current discussion in regards to general well-being during this pandemic phase has been such that those with chronic liver conditions, should be vigilant in protecting themselves from contracting COVID-19, states Dr Rajnish Monga, Chief of Gastroenterology, Paras Hospitals, Gurugram.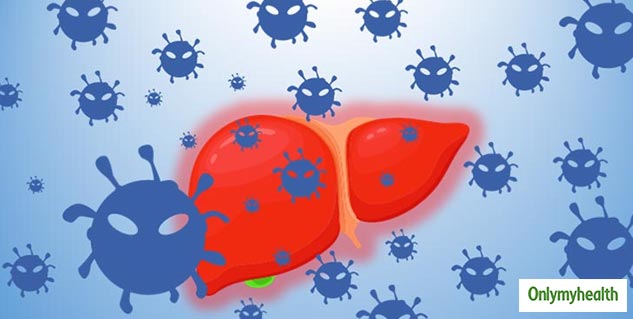 Also Read: World Hepatitis Day 2020: Hepatitis B & C Accounts For 96% Mortality of All The Hepatitis Cases, Says Expert
What Is Hepatitis?
Hepatitis is a viral disease that can remain silent in an infected person for years, until they reach a chronic stage, explains Dr Ayush Dhigra, Consultant- Medical Gastroenterology, Columbia Asia Hospital, Gurugram, "It is important that people get tested for hepatitis, not only because it can kill them but also because poor liver health can make them more susceptible to COVID infection. The fact that a medicine meant to treat hepatitis is being tested for efficacy in COVID-19 patients and has witnessed success in the preliminary stage is good news."
Adding to this, Dr Monga adds, "The virus spreads through contaminated blood, needle sharing, sexually and tattooing. If left untreated, it can lead to liver damage.
If a person has hepatitis C with end-stage liver disease, they could be at a higher risk of having a severe form of COVID-19 infection. Even people suffering from hepatitis B and hepatitis C, with other conditions such as hypertension, cardiovascular disease, and diabetes will likely to have an increased risk of serious illness if they get COVID-19."
What Are The Types And Symptoms Of Hepatitis?
Types: Following are the types of hepaititis to be aware of:
Hepatitis A - It is commonly spread due to the toxicity of food and water.
Hepatitis B- It happens due to the infection of infected blood and exposure to infected fluids. One must get the vaccine shot for Hepatitis B.
Hepatitis C- It is caused by the Hepatitis C virus (HCV). It is caused by using infected injections.
Hepatitis D- It is caused by the Hepatitis D virus (HDV).
Hepatitis E- It is caused by the Hepatitis E virus (HEV), which spreads due to toxic water and food.
Chronic hepatitis– A sizeable population is affected worldwide by chronic HCV infection. The immune system of a HEW infection chronic patient is also severely affected.
Symptoms of Hepatitis: In the first stage of hepatitis, the symptoms are not known, but in the chronic phase, some signs can be seen, which are:
Jaundice, yellowing of skin and eyes
Dark urine
Fatigue
Nausea
Vomiting
Abdominal pain and bloating
Itching in the body
Loss of appetite
Weight loss
What To Do To Manage Hepatitis?
"Those with chronic liver disease should strictly adhere to the social distancing and stay-at-home measures, but at the same time they should remain in touch with their doctors through tele or video consultation One should continue with the routine liver function tests and liver cancer screening protocols if the individual hasn't done these the last three to six months," said Dr Monga from Paras Hospitals, Gurugram.
But we must remember that the burden of hepatitis C patients in India is not known -- focusing on treating COVID-19 patients with a drug for hepatitis as interferon therapy can, in turn, increase the number of COVID patients, which makes it essential to have a world free of hepatitis," adds Dr Dhigra from Columbia Asia Hospital, Gurugram.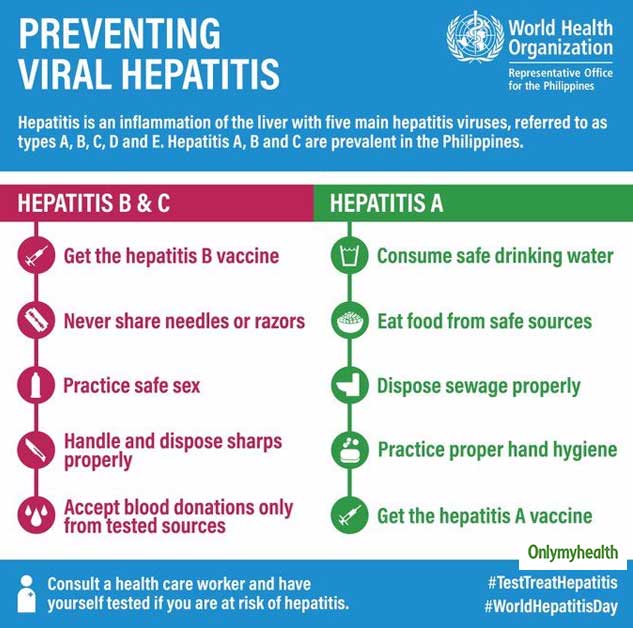 Also Read: All About Hepatitis E: Symptoms, Causes And Treatment
Can Hepatitis Patients Donate Plasma?
Besides, someone who has recovered from COVID but has hepatitis is not eligible to donate their plasma that can help existing patients. Due to lack of awareness and testing for hepatitis, not all those who have this disease are aware of their status, states Kamal Narayan Omer, CEO, Integrated Health and Wellbeing (IHW) Council. Hepatitis C patients in India is five times higher than HIV/AIDS patients, and this particular strain is ten times more infectious through blood-to-blood contact than the virus that causes AIDS.
Read more articles on Other Diseases