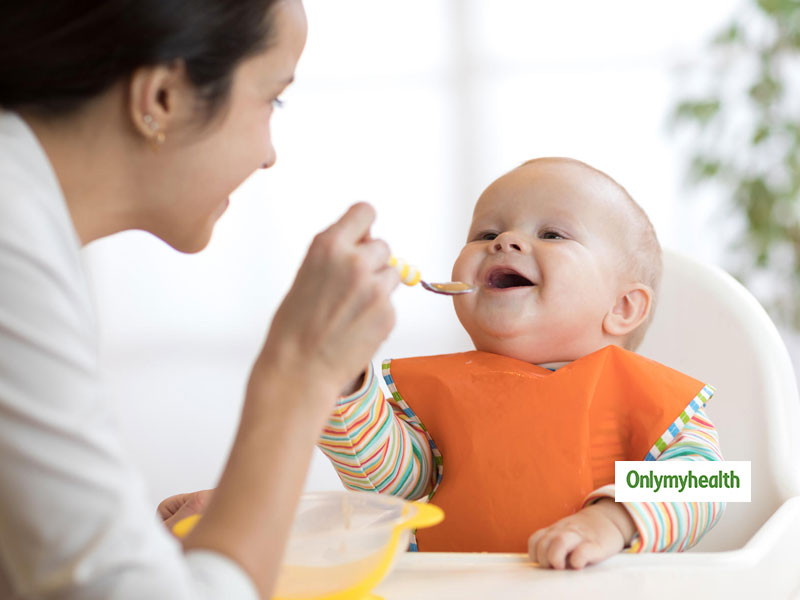 Medical experts have strongly advocated the need for a healthy transition of dietary habits for all babies after six months of age from exclusive breastfeeding to a combination of breastfeeding and appropriate complementary feeding at adequate intervals. This would ensure overall growth and development of the baby as well as prevention of under-nutrition. According to the Infant and Young Child Feeding (IYCF) guidelines issued by the Ministry of Health and Family Welfare, Government of India in February 2013, inadequate nutrition is a significant reason behind deaths in kids under five years of age. About 43 per cent children in India, under five years of age, are reported to be underweight, and 48 per cent are stunted.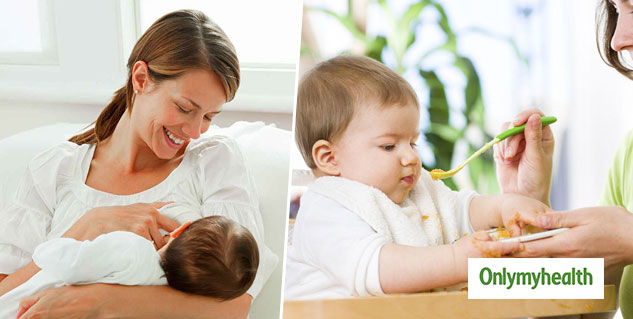 Expert Advice
Exclusive breastfeeding to fulfil the nutritional needs of your baby for the first 6 month
Timely introduction of complementary foods after 6 till 24 months along with breastfeeding
Baby should be given 4-5 meals including two meals of iron-rich fortified foods complimenting breast milk
Since the small stomach size can accommodate limited quantity at a time, each meal must be energy and nutrient-dense
Also Read: Breast Milk Is Liquid Gold For Babies To Cure Asthma & Diarrhea: Dr. Prachee Shah
"Exclusive breastfeeding can adequately meet the nutritional needs of an infant only up to six months of age," said Dr Satish Saluja, Senior Consultant Neonatology, Institute of Child Health, Sir Ganga Ram Hospital, New Delhi. He pointed out that once the baby attains this age limit of six months, they need additional sources of energy and nutrition for healthy growth and development.
"This is the time when all mothers need to necessarily complement breastfeeding with regular intake of solid and semi-solid foods," Dr Saluja said, citing the UNICEF guidelines, which state that after the first six months, the gap in a child's energy requirements is as high as 25%; Iron (98%); Zinc (86%) and Calcium (72%).
According to medical experts, there is an urgent need to educate all mothers about the need to introduce appropriate complementary feeding along with continued breastfeeding on completion of six months of age to meet the growing nutritional requirements.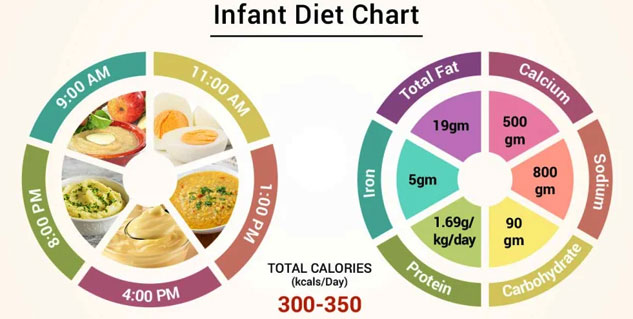 The period from birth to two years of age is thus a "critical window" for shaping good health, later in life. "Adequate complementary feeding of children after 6 months is not only important for growth but also for developing healthy eating habits inculcated through repeated exposure to different taste and texture," said Dr Arun Wadhwa, MD (Paediatrics), Dr Wadhwa's Clinic. He mentions that the key to developing healthy eating habits lies in the initial years of life and should consider the physiological and physical changes and eating skill development of the growing child. That means they require the addition of energy-dense, nutrient-rich complementary foods in adequate quantities with varied textures and tastes to their diet along with continued breastfeeding.
"This is the period where due attention needs to be given to optimal infant and young child feeding," said Dr Wadhwa, explaining that optimal infant and young child feeding means that mothers are empowered to breastfeed exclusively for the first six months and continue to breastfeed for two years, together with nutritionally adequate, safe, age-appropriate, responsive complementary feeding starting after six months.
Also Read: How to Keep your Newborn Safe this Monsoon
Importance of Complementary Food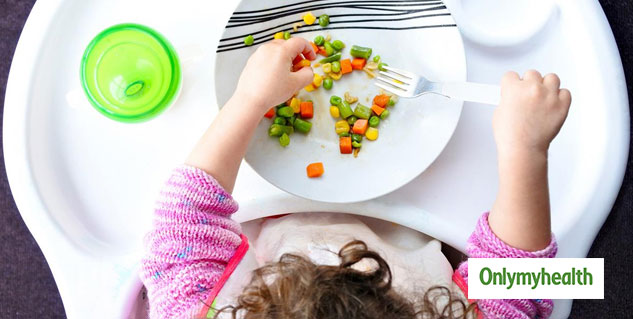 According to the experts, complimentary food in the child's diet should meet the child's nutritional needs. "A child, when introduced to complementary feeding, should be fed 2 to 3 meals a day and the quantity should be about 2 to 3 tablespoons per feed before it is gradually increased," Dr Saluja said, explaining why due attention should be given on the texture and quantity of these feeds.
"It needs to be smooth and easy to digest. If a child gets lumpy food, it may cause choking," he said, however emphasising that the transition from soft to semi-solid and solid food should be a gradual process. "If the baby is fed soft food for too long, it can delay the development of chewing skills."
Dr Wadhwa said the optimal frequency is to feed 4-5 meals during the day, including two feeds of fortified food along with breast milk. Dr Saluja and Dr Wadhwa emphasised that parents should consult their paediatricians to ensure a healthy transition to meet the growing nutritional requirements of their babies.
Read more articles on New Born Care