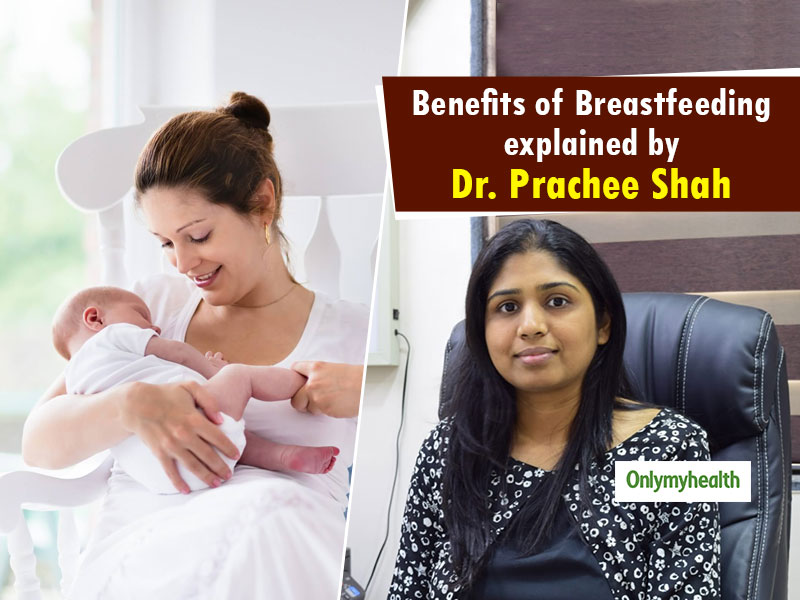 There is a direct relation between breastfeeding up to 6 months of age and survival of infants throughout the first year of life. The younger the infant and longer the breastfeeding duration, greater the estimated benefits in terms of death are prevented. Therefore, one of the perfect ways to start your baby's growth is to breastfeed her.
Breast milk encompasses a wide variety of nutritional components including beneficial microorganisms. These nutrients play a crucial role in reducing the occurrence and severity of infections in the breastfed infants thereby strengthening the immune system. It consists of essential nutrients like vitamins, minerals and proteins but also of non-nutritive bio-components and a vast array of microbes known as the human milk microbiota- all of which are easily digested by a newborn. In fact, breast milk is also known to be the optimal post-natal source of nutrition for infants and has no substitute. Exclusive breastfeeding is ideal nutrition and sufficient to support optimal growth and development for approximately the first 6 months of life. According to the WHO, a newborn must be exclusively breastfed for more than a period of six months for her healthy growth and a more strengthened immune system. Breastfeeding protects the newborn from pollution.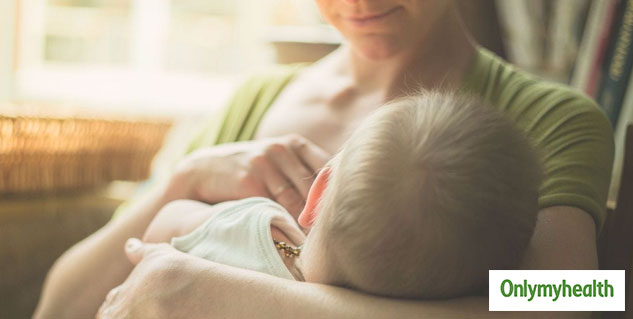 Breastfeeding as an experience is rewarding, as mothers can help in shaping a wonderful future for their baby. By initiating the first hour breastfeeding, a mother feeds the baby with colostrum- an antidote to all child health problems. This yellowish - orange colour liquid has numerous benefits which safeguards the baby's immune system.
Also Read: World Breastfeeding Week 2019: Breastfeeding Essentials Explained
Breastfeeding Lowers The Risk Of Asthma and Diarrhea in Infants
One of the major child killers nationwide are Diarrhea and Asthma (respiratory infections). Both these diseases are the leading cause of death among infants in developing countries. According to a study at Erasmus Medical Center in Rotterdam in The Netherlands, babies fed only on breast milk up to the age of six months have a lower risk of developing asthma-related symptoms in early childhood. Out of 5,000 children that were examined, the research showed that children which never breastfed had an increased risk of shortness of breath, dry cough, and persistent phlegm during their first four years, compared to children breastfed for more than six months. The strongest associations were with persistent phlegm (children who were never breastfed had 1.5 times higher risk of this symptom), and wheezing (1.4 times higher risk if never breastfed).
Infants under two months of age who are not breastfed are 25 times more likely to die of diarrhea than infants exclusively breastfed. Breastfeeding during diarrhea reduces dehydration, severity, duration and negative nutritional consequences of it. This study also mentions that babies who formula fed with other substitutes during their first four months also had an increased risk of symptoms compared to children only breastfed.
An exclusively breastfed child is 14 times less likely to die in the first six months than a non-breastfed child, and breastfeeding has been shown to drastically reduce deaths from acute respiratory infection and diarrheal problems – major child killers.
Also Read: World Breastfeeding Week 2019: 5 Reasons Why Babies Cry During Breastfeeding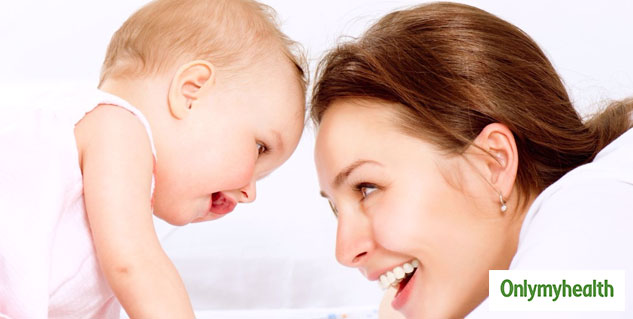 Diarrhea is 3-4 times more likely to occur in infants fed formula than those fed breast milk. Children below 12 months of age were seen to have a lower incidence of acute diarrhea during the months they were being breastfed than children that were fed with formula during the same period. Therefore, breastfeeding is the simplest and the cost-effective intervention to prevent child deaths occurring from respiratory infections and pneumonia and diarrhea.
Breast milk acts as a passage for transfer of the antibodies and fighter cells from the mother to the infant. It gives protection against all types of infections and allergies. Mother's milk is the complete baby food. If a child is deprived of breastfeeding, there is a greater probability of him being infected by problems like ear infections, diarrhea, respiratory problems, eczema, chest infections, obesity, gastrointestinal infections, and childhood diabetes.
Human milk is like tailor-made for human babies. Breast Milk is pure gold; whose contents fluctuates during the day and over the months ensuring it always befits the baby's growth in the right way. Hence, new age mothers should analyse their necessary intervention in shaping their child's growth and development.
Therefore, to prevent one's baby from all chronic diseases like asthma, make breastfeeding as the only dietary intake for a child for the first six months. Human milk is unparalleled and irreplaceable in its value and virtue.
Also Read: New Born Care