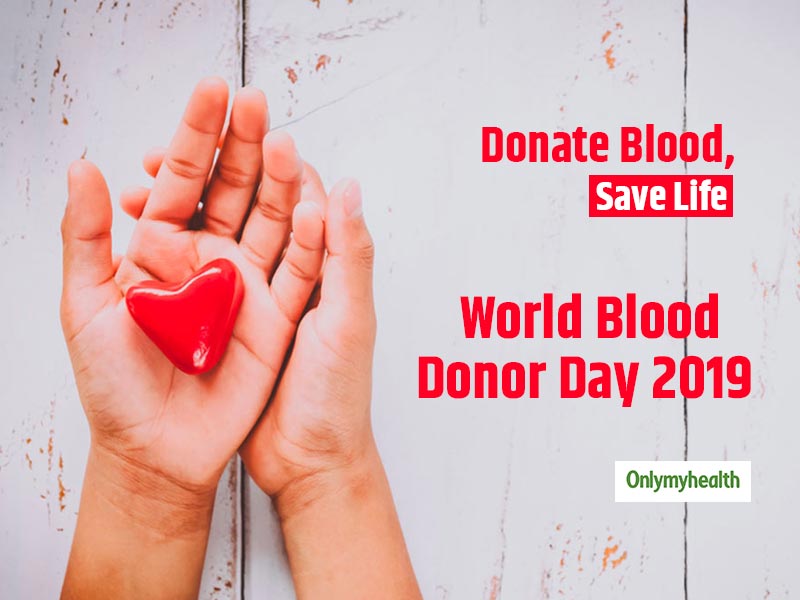 June 14 is observed as the World Blood Donor Day. This day is celebrated to thank voluntary blood donors for giving a gift of life to those suffering from blood loss. This year's theme 'Blood Donation and Universal Access To Safe Blood Transfusion' is aimed towards sensitising people about the safe practices carried out in blood transfusion, making it available for all. The worldwide slogan for this day is 'Safe Blood for All'. This day is aimed at encouraging younger and new donors to donate blood. Following are some of the factors that should be kept in mind while donating blood: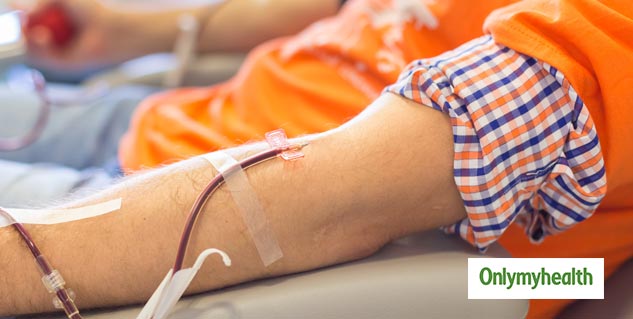 Take plenty of sleep a night before blood donation
Ensure that you eat a healthy meal before blood donation as it will reduce the chances of blackout and loss of energy post blood donation
Avoid eating junk fatty food including deep fried snacks as fat content can hamper the testing results, which is done before donation
Make sure that you are properly hydrated. A little more quantity than the usual is essential before blood donation
Keep a check on the medications, which are taken two days before blood donation. Consult a doctor about the safe medications that will not hamper the blood donation process
Also read: New blood donation guidelines: Male donors may have to fill in extra details
The need for Blood Donors
As per WHO, 108 million blood donors donate blood globally. Out of these, half of these are in high-income countries. With the growing awareness, there was a rise of 11.6 million donations from unpaid donors from 2008 to 2015. There are three types of blood donors – Voluntary, replacement and paid. It is WHOs constant endeavour to bring in more and more donors from the world over to donate blood voluntarily. Every year, WHO has a different theme to spread awareness about this day. Last year's theme was all about thanking, acknowledging and encouraging blood donors. The theme 'Blood Connect Us All' referred to the care given to the donors worldwide.
After Blood Donation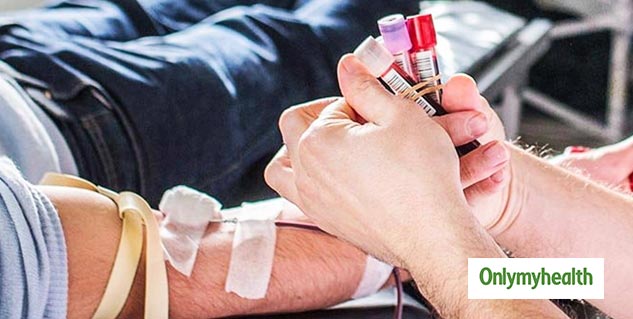 Voluntary blood donation is a social cause and should be encouraged in all forms. It is essential to take proper care before and after blood donation. Following are some of the tips for first-time blood donors to follow for a safe and healthy blood donation:
Do not remove the bandage strip after blood donation immediately. It helps in keeping the skin protected from a rash. While taking the bandage out, wash with soap and water around the bandage.
Avoid lifting of heavy articles after donating blood
If the area where the needle has been inserted starts bleeding, apply pressure around the needle and keep your arms straight till the bleeding stops
Call the doctor around immediately if any weakness observed
If there are signs of dizziness or fainting, stop doing any work at that moment and sit and take some time.
Also read: Are e-cigarettes safer than tobacco? Four myths about e-cigarettes busted
Blood transfusion should be done carefully as it can lead to life-threatening infections, namely HIV and hepatitis. It is essential that one takes all possible precautions before and after donating blood and also at the time of blood transfusion. The following people cannot donate blood:
If you have used self-injected drugs and even a sufferer of substance abuse
A medical history of hepatitis
In a risk-group of AIDS
Read more articles on Other Diseases