According to the National Heart, Lung, and Blood Institute, heart diseases account for 1 in 4 deaths in women.

According to the World Health Organisation, a heart disease is the leading cause of death among women universally.
Most common risks of a heart disease are obesity, diabetes and high blood pressure. Dr Susan Jameison, an integrative medical specialist in Hong Kong, says that when blood pressure rises, it "roughs up the walls of the coronary arteries, making a small piece of clot or blood debris likely to stick there and block the artery".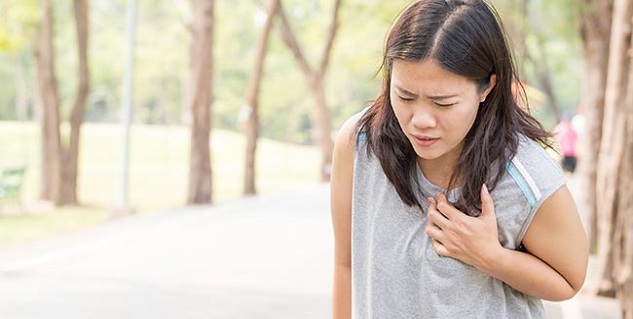 "Research suggests that women's cholesterol is higher than men's from age 55 onwards," she added.
According to Dr Jameison, low levels of the 'good' cholesterol, which helps reduce the risk of a heart disease by protecting the coronary arteries and the heart, are a higher risk in women than men.
"Women exhibit unique risks for heart attacks because of how hormones affect inflammation. Oestrogen increases antibody responses in women, which provides women with extra protection against infections, but increases the chance that antibodies may bind to vessels in the heart and increase the risk for a heart attack," said Dr DeLisa Fairweather, director of translational cardiovascular diseases research and associate professor of immunology in Florida, USA.
The American Heart Association describes bad and good cholesterol as "Think of LDL cholesterol as being like a family member who carries stuff all through the house and drops it along the way. HDL cholesterol is like someone who picks up the dropped stuff and puts it away. This (good!) person helps keep the house from becoming impassable."
Some of the ideas to control cholesterol levels involve regular exercise, eating a healthy diet, maintaining a healthy weight and quit smoking. Do remember to keep your cholesterol levels, blood sugar levels and blood pressure in check.
Read more Health News.