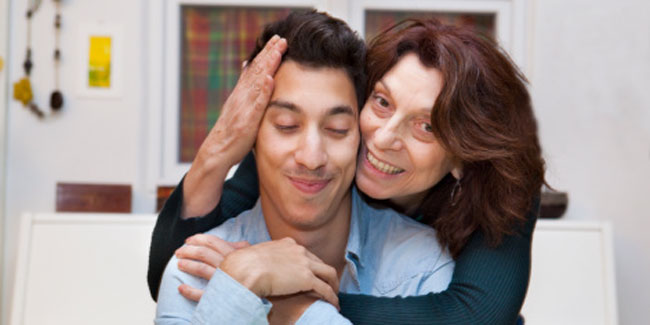 It is wonderful when a man loves his mother and thinks she is beautiful because she brought him to life, nurtured him and did all the great things that are peculiar to mothers. But, ideally that should be all. Turns out there is more to it; according to a recent study conducted in Finland, men are highly likely to be attracted to women who look just like their mother.

Researchers in Finland recruited 70 men and women and then compared the face of each person's spouse to the participant's opposite-sex parent. While the woman's husbands do not look anything like their fathers, the men who were likely be with the women who significantly resembled their mother.

So, are you eager to know why that happens? Well, here is the explanation.

Evolution and natural selection have pre-programmed humans to seek out partners who are from the same species group. And because a person's earliest as well as closest contact is with the mother, she becomes the template that one seeks out. Fathers, however, no matter how present and dedicated, do not leave the same imprint on the daughter's mate preferences.

But, the mother-son connection does not limit to just that. Apparently, the kind of relationship one has with his mother plays a big part in how well he will connect with women in his life, later. So, for a health romantic attachment, there should ideally be a close and affectionate mother-son bond. But, William Pollack, Ph.D., an expert on men and young men at Cambridge Health Alliance and Harvard Medical School, says that if a man has had a mother who was neglectful or distant, he is very likely to subconsciously seek out such women.
Read more articles on Relationship Advice.