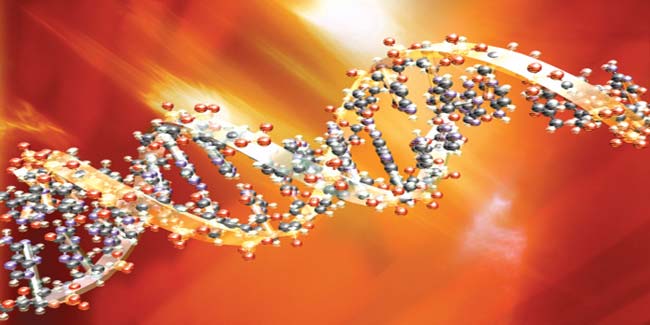 Osteogenesis imperfecta (OI) is a genetic disorder that causes a person's bones to break easily, often from little or no apparent trauma. The disorder is also referred to as brittle bone disease.
It varies in severity from person to person, ranging from a mild type to a severe type that causes death before or shortly after birth. In addition to having fractures, people with the disorder also have teeth problems (dentinogenesis imperfecta), and hearing loss when they are adults. Muscle weakness, loose joints (joint laxity) and skeletal malformations are among other complications associated with the disorder.
Which Gene causes Osteogenesis Imperfecta?

The vast majority (90 percent) of OI is caused by a single dominant mutation in one of two type I collagen genes: COL1A1 or COL1A2. The COL1A1 and COL1A2 genes provide instructions for making proteins that are used to create a larger molecule called type I collagen. This type of collagen is the most common protein in bone, skin and other tissues that provide structure and strength to the body (connective tissues). OI type VII is caused by recessive mutations in the CRTAP gene.

As of now, there is no cure for osteogenesis imperfecta. The treatment of the disorder involves supportive therapy to decrease the number of fractures and disabilities, help with independent living and maintain overall health.
(Image source:Gettyimages)
Read more articles on Osteogenesis Imperfecta.