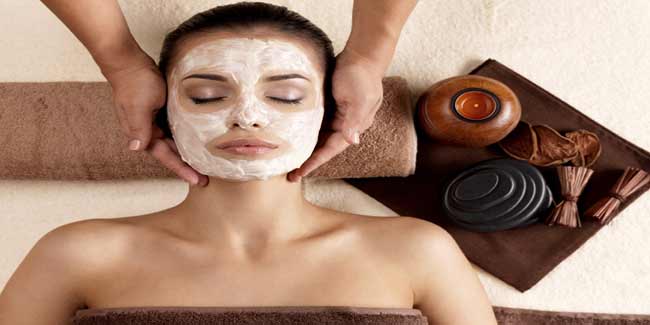 If your skin is extremely dry and flaky, the condition could prove to be of immense concern to you. The skin becomes overtly dry when the sebaceous glands do not produce enough sebum for lubricating the skin. A dry complexion could be the side effects of other ailments such as thyroid imbalances, dermatitis, and eczema, or could it also be a genetic disorder.
Sometimes overexposing the skin to natural elements during the winter season can also be responsible for a dry and parched skin type. Dried skin typically feels extremely uncomfortable and tight after a soapy wash and often tends to peel and crack when exposed to extreme climatic conditions. Sometimes, eating disorders which result in nutritional imbalances can also cause dehydration of the skin. Without proper maintenance, dryness of skin can often lead to painful consequences.


Choosing a facial for dry skin can be a time consuming job. A facial treatment comprises of several vital steps including cleansing, toning, nourishing and moisturising. While the basic steps remain the same, the choices of products vary from one skin type to the other. Although there are numerous cosmetic treatments available which appear to be good for dry skin, when the skin is sensitive, it's better to stick to natural products as much as possible.
Some Natural Alternatives
Dry skin is considered to be most prone to rapid ageing and needs special care for slowing down this process.
Step 1: The first step to a comprehensive skin treatment programme especially suited for dehydrated skin comprises of cleansing, toning and rejuvenating. Regular cleansers which rob the skin of their oil content cannot be used for flaky skin. Specialised cleansers need to be formulated with natural ingredients, which cleanse as well as tone the skin. A mixture of one egg yolk, one teaspoon olive oil, one teaspoon orange juice and a few drops of lime extract needs to be blended with a few drops of rose water, for making a smooth paste. This paste can be used for cleansing and toning purposes.
Step 2: The next step comprises of coming up with a nourishing mask which can revitalise a dull flaky complexion which is so characteristic of dehydrated skin tones. Prepare a face mask with one egg, one teaspoon of honey, half teaspoon of olive oil and a few drops of rose water.
Step 3: Moisturise your skin with dollops of fresh milk cream before bedtime.
There could be several answers to questions like, which facial is good for dry skin. However, choosing one which thrives on natural active ingredients always makes a better choice.
Read more articles on Beauty Treatments.