In times when everyone is into fitness and are particular about their diet, the latest trend is of whey protein, whey cookies, whey protein bar and even whey ice creams. It is all about making the right choices when it comes to the proper diet supplementing the workout. According to BBC research, its craze is so much that the global protein market is estimated to reach $ 13.5 billion by the year 2020. There exist types of proteins in milk; casein and whey. The whey is the leftover liquid that we generally threw away in the process of making cheese. However, with the increasing knowledge about the need for whey protein for a perfect workout, the water, which was earlier discarded, is now used in making health supplements. Sportspersons and athletes mainly take this protein for the muscles to repair from the wear and tear due to rigorous exercises.
Whey is a mixture of many proteins. It is made up of macro proteins such as lactoferrin, beta-lactoglobulin, alpha-lactalbumin, glycomacropeptide, and immunoglobulins. These macro proteins have immunity enhancing properties. It also contains minerals. Despite the recent trend of whey protein, it was our grandmothers who always relied on the use of butter for it is high in whey protein content.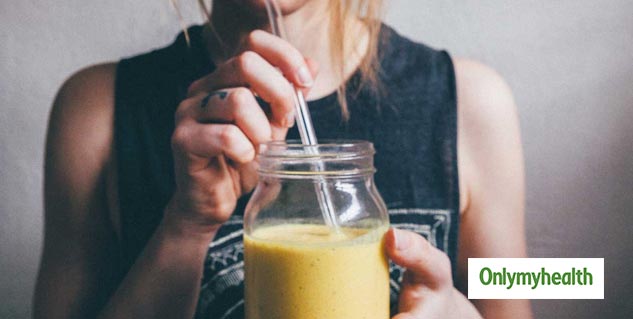 Also Read: 7 Simple Ways to Add More Protein to Your Diet
Why Whey Protein?
Researchers have found that whey protein can be a functional food. This means that the ingredients of whey are incredibly beneficial for our health. They have the potential to impact our body beyond essential nutrition positively. According to an article published in Alternative Medical Review: A Journal of Clinical Therapeutics, whey protein has the potential to act as an antioxidant, antihypertensive, antitumor, hypolipidemic, antiviral, anti-bacterial and chelating carrier. The benefits of whey protein are for exercising, increasing the efficiency of those who are into hardcore gyming. Whey is one of the highest quality proteins due to its amino acid profile. It contains abundant essential AA (amino acids), branched-chain AA and leucine amino acids.
Additionally, according to research published in the Journal of Food Science, whey is the right choice due to their ability for quick digestion and help to enhance the muscle protein synthesis (synthesis). The branched-chain amino acid (BCAA) is known to increase protein synthesis. This results in faster muscle growth than any other protein source.
YOU CAN ALSO BUY: Optimum Nutrition (ON) Gold Standard 100% Whey Protein Powder - 2 lbs, 907 g (Double Rich Chocolate); MRP: Rs 3,699; DISCOUNTED PRICE: 2,515
Also Read: 8 Protein Foods that Keep you Full and Help you Lose Weight
Whey And An Active Lifestyle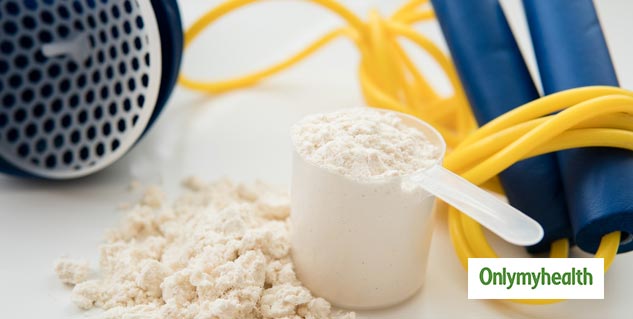 Protein is an essential macronutrient for the general health of each individual. But for those who have an active lifestyle or are associated with sports, protein becomes very important. It helps those people to get the right weight and maintain their body, strengthen the muscles and have a better recovery. Proteins consist of amino acids. It contains a total of 21 types of amino acids (AA), which form the blocks for protein molecules. Some of these are important, which are not produced within our body. It comes from our food. These are the amino acids that are important for our performance and recovery.
Leucine: It is a vital amino acid. It produces energy while exercising. Research has found that during exercise and rest, muscles use more leucine for energy. It is believed that 50 per cent of the leucine from food is used for energy during exercise. It accelerates insulin secretion, which leads to an increase in protein synthesis and a decrease in protein breakdown.
Cysteine: It is an amino acid containing sulfur. It is essential for protein formation, hair, skin, connective tissue growth, glutathione and insulin. It is a carrier for the removal of toxic substances from the body and most important in the manufacture of glutathione. Glutathione is an important antioxidant and carrier to rid the body of toxins.
YOU CAN ALSO BUY: Muscletech Performance Series Nitrotech Whey Protein Peptides & Isolate; MRP: Rs 6,400; DISCOUNTED PRICE: Rs 3,648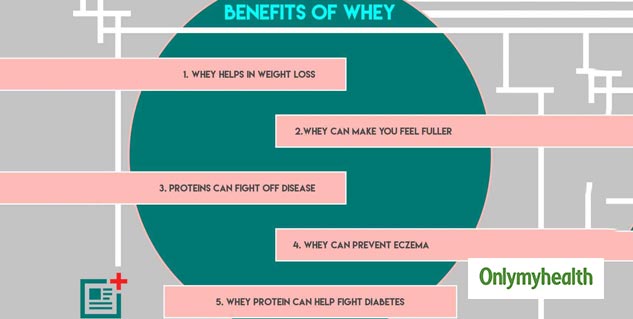 Which Whey Protein To Chose
Concentrate: This type of whey contains 50-80 per cent protein. It contains carbohydrates in the form of lactose along with fat. There are also high levels of bioactive compounds, which are essential for health. It is not very expensive.
Isolate: When to concentrate, whey is refined, bioactive compound, ash, lactose and carbohydrates are eliminated. It contains 90-97 per cent protein. It is more expensive, but you get more protein in it. If you are unable to digest lactose and train hard, this is a good option.
Hydro isolate: It is a fragmented whey protein. Therefore it is easily digested in the body. It is an excellent option to make muscle after exercise or workout session, although its taste is pungent.
Read more articles on Exercise And Fitness