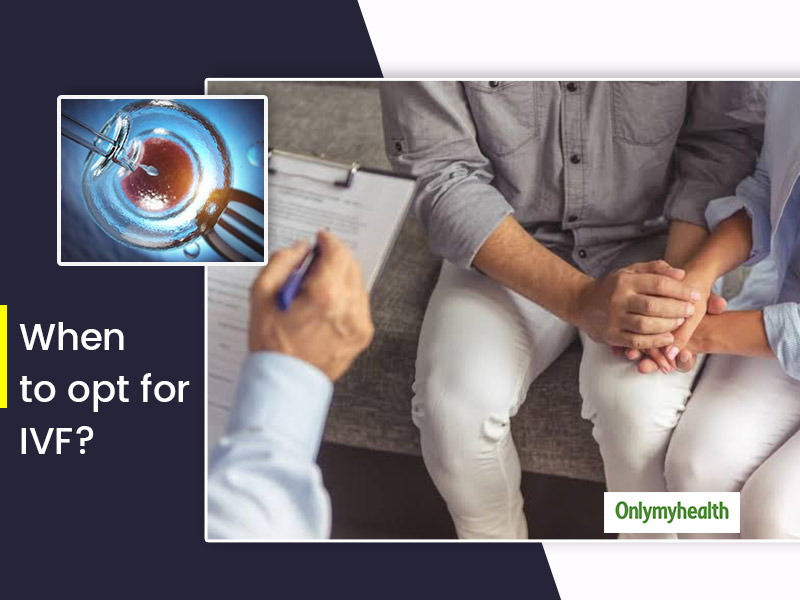 Many couples opt for various pregnancy methods due to several reasons. Expert tells when you should go for In Vitro Fertilisation (IVF).
In Vitro Fertilization (IVF) helps millions of couples to have babies every year. Basically, if we talk about the procedure of In Vitro Fertilization (IVF), the doctor takes out the egg, the sperm and fertilizes to make embryos. When they put them back in, they don't put more than two or three embryos, depending on the quality of embryos. And, generally in a good fertile cycle, the medical professionals would make atleast 10 embryos. Couples have to follow the do's and don't's during pregnancy to have a good run during the nine months and to have a healthy baby. Another important thing in any type of pregnancy treatment is to stay stress free, calm, positive, exercise daily, consume a healthy diet and keep yourself busy in various activities. Infertility is a public health issue that needs to be resolved clinically. However, the point is that fertility enhancement can be addressed in several ways. IVF is a good solution to the problem of infertility. But, there are also many other options available along with In Vitro Fertilisation.
Delayed marriages, pregnancies, stress, sedentary lifestyle and many other factors lead to fertility issues in men and women. You can also make a few lifestyle moderations to ensure protected and safe IVF treatment. Along with that, it is also necessary for couples to know in what conditions they need to opt for IVF treatment. Infertility is a common and growing problem among many couples across the world. In recent times, the number of patients who opt for an IVF treatment should try and change some lifestyle factors and avoid delayed pregnancies. Other medical conditions such as Polycystic Ovary Syndrome (PCOS), Endometriosis, Endometrial tuberculosis and Sexually Transmitted Infections (STI) are also some of the driving factors. Onlymyhealth editorial team spoke to Dr. Sonal Kumta, Consultant Obstetrician, Gynaecologist, Laparoscopic and Robotic surgeon & Fertility Specialist Fortis Hospital, Mulund, about some situations when couple should opt for In Vitro Fertilisation (IVF).
When to consider IVF?
The deciding factor to pursue fertility treatment and if so, which ones, can be challenging and complex. The choice of IUI or IVF should be made by each patient in consultation with their fertility specialist. It is best if your doctor is a reproductive endocrinologist who has experience and can provide all types of treatment. A lot of other simple measures including planned or timed intercourse, Intrauterine Insemination (IUI), diagnostic & operative Hystero-Laparoscopy for Endometriosis, Fallopian Tube blockage etc should be taken care of. Even for the success of IVF procedures, several factors have to be considered. According to Dr. Sonal, here's when you should consider IVF:
1. Having ovulation problems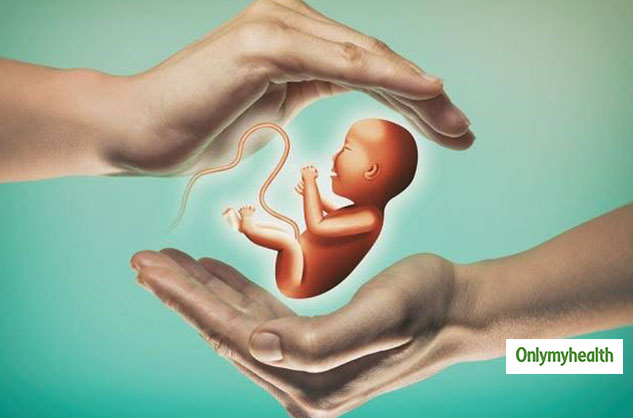 Usually, ovulation problems are caused by polycystic ovarian syndrome (PCOS), which is a hormonal imbalance health condition that can make it difficult for a woman to conceive. PCOS is the most common cause of female infertility. Primary ovarian insufficiency (POI) is also another ovulation problem that is a condition in which a couple can opt for IVF.
2. Fallopian tube damage/obstruction
Another situation in which couple should Blocked fallopian tubes are one possible cause of female infertility. Mostly, there are no specific signs, but there are several risk factors that can increase the chance of having this health condition. Blocked or obstructed fallopian tube is also called tubal occlusion. Fallopian tube damage or obstruction is mostly caused due to Pelvic inflammatory disease. PID is the result of a sexually transmitted disease, although not all pelvic infections are related to STDs.
3. Endometriosis
Having endometriosis may also become a problem for couples to opt for IVF. This conditiom can make it difficult for women to conceive. In fact, it can also increase the risk of complications in pregnancy. Pregnant women with this health condition are at a great risk in pregnancy. You should surely talk to your doctor or an IVF specialist about this option.
Also read: Think Of Fertility Treatment? You Should Know The Right Age To Go For IVF Treatment
4. Pelvic adhesions
Patients can also opt for IVF when the chances of pregnancy with IUI are low but relatively higher with IVF. Pelvic adhesions can be a major cause behind blocked fallopian tubes. Endometriosis and pelvic inflammatory disease (PID) can result in these adhesions that later on interfere with your ability to get pregnant.
5. Poor semen quality
A lot of men even suffer from the problem of poor semen quality which can make couples to opt for In Vitro Fertilisation. This condition is called azoospermia in which there are no sperms in the semen sample. There is a very low or less than five million sperms with an abnormal sperm shape, and such couple should choose to go for IVF without delay.
6. Unexplained infertility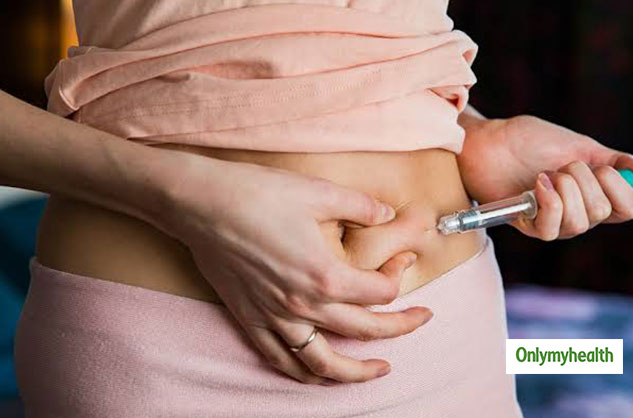 IVF is also a good option for those who are going through the problem of unexplained infertility. There is a high chance of pregnancy with IVF in such cases instead of normal pregnancy method. The patients generally have healthy sperm and eggs and a normal uterus, but there is an unexplained infertility.
7. Prolonged infertility
Prolonged fertility is also one of the situations in which couple can choose to go for In Vitro Fertilisation. Reproductive health and good fertlity can only be maintained by choosing healthy lifestyle ways. It is always suggested to choose their preferred option for conceiving and parenting by properly talking to your doctor parenting by discussing with your doctor during pre-marital, marital and preconception counselling sessions. People need to set their priorities right and be cognizant of the consequences and rewards of it.
Also read: How Can Infertility Affect A Couple Psychologically? Explains IVF Expert Dr Chaudhary
As per the biological development, the ovarian reserve in women reduces with age. And, the body's ability to take on the risks and complications of pregnancy also reduce with time. There is also a major reduction in the average sperm count & motility in men with increased age, stress, smoking, alcohol intake. A stressful lifestyle combined with travelling can also be an add on for the disturbed sperm count. Therefore, by the time the couple is ready for conception, the fuel of the body gets used too much by that time. The natural chance of conception is usually 10%, that means naturally a couple would take 10 -12 months to conceive. All the stress buildup in couples make the intercourse very mechanical which further leads to marital problems and fights in relationships.
How can fertility be improved?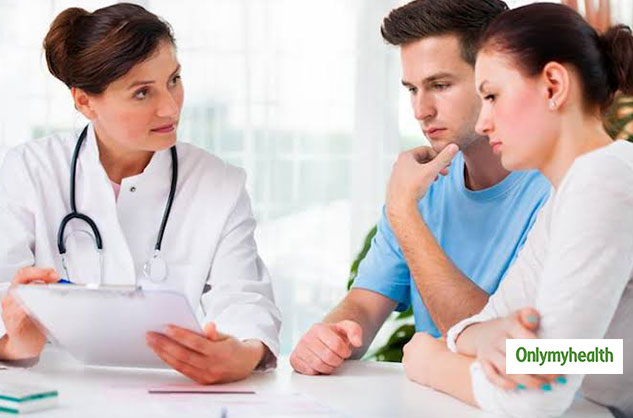 There is an important need to counsel and reassure the couples about simple pregnancy treatments and planning intercourse around ovulation. Many patients can even take short vacations and go on dates during the ovulation period. This reduces stress and they often come back with positive results themselves. A balanced nutritious diet and regular exercise combined with ample amount of sleep help with a healthy lifestyle and also in improving fertility. Dr. Sonal advices couples to quit smoking & alcohol too to resolve fertility issues. There is a need for a fit and positive body and mind. The main tests and checkups for fertility are done to make sure that there are no major reproductive or fertility problems. This involves checking the hormonal profile, ovulation study, tube testing, ultrasound and semen test as well.
Also read: What Are The Risks Of IVF Treatment? Here Are 6 Tips To Make The Right Decision
These were some situation when couples should opt for In Vitro Fertilisation (IVF) by Dr. Sonal Kumta. Women can choose to go straight for an IVF treatment if they have a short span to try to get pregnant. This might happen due to several factors such as age, diminished ovarian reserve or other factors like economic instability, blocked fallopian tubes, poor semen quality, etc. So, if you are facing any of these situations, then it is the right time to opt for IVF.
Read more articles on Parenting tips