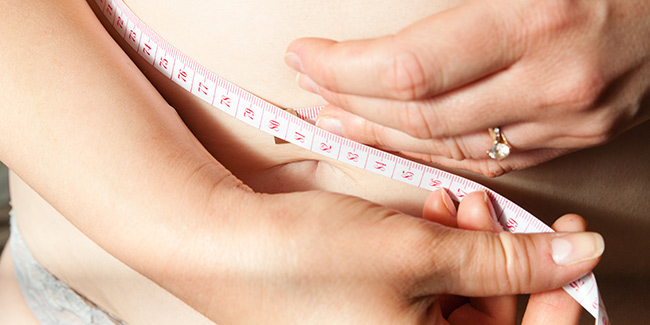 Weight loss surgery or bariatic surgery is done on those people who have BMI of more than 40. Though weight loss surgery is a costly procedure but it also improves weight-related health problems.
We are yet to discover the magic pill for weight loss; until then, those morbidly obese need other weight loss options. One such option is the weight loss surgery or bariatric surgery.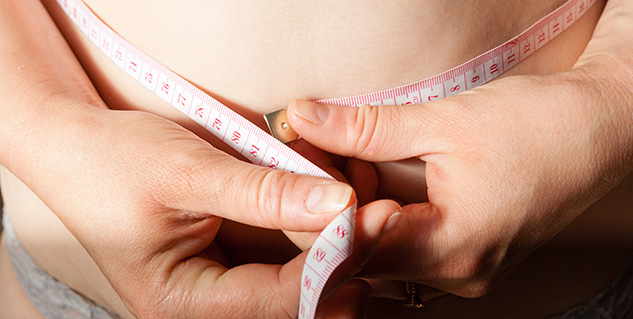 Weight loss surgery or bariatric surgery helps obese people lose significant amount of weight more than what is possible with diet changes and exercise. Weight loss post bariatric surgery can significantly improve obesity-related health problems such as type 2 diabetes, heart disease, snoring, sleep apnea, high blood pressure, and high blood cholesterol. But remember that a weight loss surgery is not the permanent fix or cure. After the surgery, you will have to follow a healthful diet and regular exercise to maintain the benefits.
Potential bariatric surgery candidates
If you want to lose only a few pounds, weight loss surgery is not for you. Experts say that only those people who weigh about 100 pounds, who have a body mass index higher than 40 or who have weight-related health problems, such as diabetes or high blood pressure are considered potential candidates for bariatric surgery.
Besides your weight, factors such as medical fitness and psychological willingness to adapt to new eating and exercising habits after the surgery are also looked at. Do not consider a weight loss surgery as a magic key that will solve all your problems. You have to be ready to pick up lifestyle changes if you want to avoid complications and have lasting results.
"Most importantly bariatic surgery is a costly procedure"
Bariatric surgery (surgery for weight loss) is the most efficient and long lasting solution for excessive weight compared with any other treatment in patients with a BMI over 40. (NIH consensus statement 1992)
These are also called 'minimal invasive laparoscopic surgeries'. Also known as keyhole surgery, it involves making 1 cm holes into the abdomen. A camera along with special instruments are passed through these holes and the operation is then performed by watching the image on a monitor.
It is a highly specialised branch of medicine which deals with the causes, symptoms and treatment of obesity. It is a safe and an effective form of treatment for morbid obesity problems. It is carried out by highly trained and well experienced surgeons.
Indications
One will have to consider these surgical option for reducing weight to avoid its ill-effects.
That your BMI is over 40 (morbid obesity).
That your BMI is 35 or higher and you have a serious medical problem (hypertension, diabetes, heart disease, joint problems) made worse by obesity.
If you have been unable to reduce weight or maintain weight under medically supervised program.
You have been obese for at least 5 years.
Side effects and risks of weight loss surgery
Post-op complications: Some patients who have undergone weight loss operations need many follow-up operations to prevent the harmful effects of certain complications. They can be infections, breaking of staple line (equipment used for making the intestine smaller), hernia and stretching of stomach outlets (after the stomach returns to its normal size).
Vomiting: It is commonly observed in patients on whom weight loss surgery has been performed. The restrictive surgery of the stomach disables it from stretching enough to absorb those food particles that have not been chewed well.
Malnutrition: Osteoporosis, anaemia and metabolic bone diseases can result in those on whom weight loss surgery has been performed. They need to maintain their nutritional level by taking vitamin and mineral supplements.
Dumping syndrome: Since the contents of the stomach begin to move too fast after the surgery, it can lead to problems such as sweating, nausea, weakness, feel like fainting and at times, even diarrhoea. Patients cannot eat sweets without becoming very weak.
Gallstones: One-third of patients having undergone bariatric surgery develop gallstones. Gallstones are cholesterol and other materials that get formed in the gallbladder.
Need to postpone pregnancy: After a woman has been operated for this surgery, she needs to avoid getting pregnant till her weight stabilises. With rapid weight loss and malnutrition, the health of a developing foetus can be harmed.
Permanent lifestyle changes: The patients on whom extensive bypass has been performed need to be constantly monitored for the rest of their lives. They not only need to modify their diet and exercise but also regular dosage of vitamin and mineral supplements.

The weight loss surgery is performed after many tests and considerations. Patients are asked to show proof that all other weight loss techniques have been tried by them but to no avail. A psychological evaluation is also undertaken to determine whether the patient would have any problem with the change of body image after the surgery is over. Surgeons make it mandatory for a patient who wants to have weight loss surgery to follow strict dietary, medical and exercise guidelines. Additionally, the condition of your heart and hormonal systems are also studied for making sure nothing can come in the way of successful operation.
Bariatic surgery can be useful for some patients but you really need to take into consideration the side effects and risk factors before deciding about getting it done. You really want to make sure whether the benefits of such a surgery really outweigh the resultant lifelong complications or not!
Image: Shutterstock