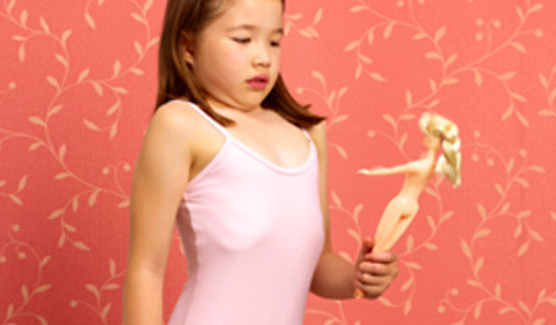 Anorexia nervosa is a medical condition that can put a stop to the patient's life, making it impossible for him or her to eat and strive. It needs to be treatment both medically as well as psychologically.
It is natural for people to wish they looked a little different from what they already do or hope to fix something about yourself. But, when such thoughts preoccupy you for most of your awake time, Houston, we have a problem.

Anorexia refers to a state of existence characterised by extensive worry over one's weight scale, which thereby hampers their everyday activities including eating habits and most often, even thoughts. When you have anorexia, you have an overwhelming desire to lose weight than anything else. The person even ends up failing to see herself/himself the way he/she really is. But, if diagnosed early, it can be treated well with different options.

Since anorexia involves the mind as well as body, it is important to offer team support. Some of the experts who may be involved in treatment anorexia include psychologists, medical doctors, dieticians and counselors. The support as well as participation of different family members makes it very helpful in successfully treating the problem. If there is a team around the patient that the latter can trust and rely on will help in making recovery easier.
Anorexia can be treatment in three steps:
• Starting eating more food.
• Changing the way one thinks about him/her as well as food.
• Getting to a healthy weight.
Treating Medically
Medically, the first step towards treatment of anorexia is addressing as well as stabilizing any underlying health issues. It may become necessary for a dangerously malnourished patient to be hospitalised. An outpatient treatment may come as an option when the patient is not really in need for an immediate medical danger.
Treating Nutritionally
Nutritional counseling is another segment of treatment for anorexia. A nutrition or dietician will be able to help the patient through the plight by teaching him/her the importance of healthy eating as well as supplying the body with important nutrients. The nutritionist will also help the patient develop and follow certain meal plans that include calories to reach as well as maintain normal, healthy weight.
Treating Psychologically
As mentioned earlier, anorexia is a problem of the mind as well as body. Therefore, it is important to provide the patient with adequate counseling. The doctor will as part of therapy sessions identify negative thoughts as well as feelings that helped in provoking the negative feelings and replacing them with less distorted beliefs. The doctor will also aim to teach the patient how to deal with uncontrollably difficult emotions, stress, and relationship problems, etc.
Image source: Getty