Filariasis is a parasitic disease transmitted by blood -feeding arthropods, mainly black flies and mosquitoes. It is not a life-threatening infection but it can cause lasting damage to the lymphatic system. The disease causes no symptoms in the initial stage. Therefore, most people initially are not aware that they have filariasis. Lymphedema with thickening of the skin and underlying tissues is the classical symptom of filariasis.

Treatment of filariasis aims to treat the individual and the prevent spread of filariasis.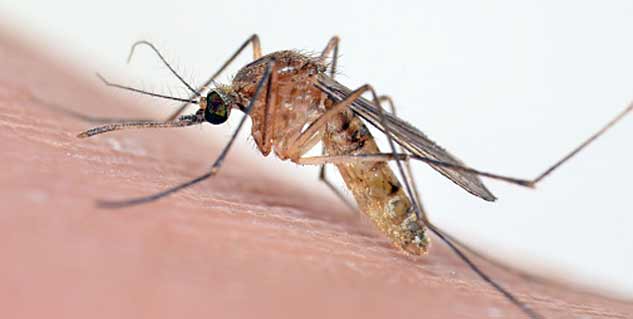 Treatment to prevent spread of infection



In communities where filariasis is common it is important to eliminate microfilariae from the blood of infected individuals. This helps to interrupt transmission of infection by mosquito bites. Currently it is recommended that people infected with adult worms should be given a yearly dose of medicine (DEC) that kills the circulating microfilariae in the blood. Single dose has been shown to be as effective as formerly-recommended 12-day regimens of DEC. In endemic areas mass drug administration (DEC) is done to interrupt transmission of disease.
Treatment of an individual with filaria



People with filarial infection should take a yearly dose of medicine (DEC) to eliminate the circulating microfilariae from their blood. This does not kill the adult worms but it helps to control transmission of infection from one person to other.
After the adult worms die you are prone to develop lymphoedema. After lymphoedema develops most of the progression in skin changes (elephantiasis) occurs due to bacterial and fungal superinfection. To prevent worsening of lymphedema and secondary bacterial infection in the tissues with compromised lymphatic function practice the following measures:

Wash the swollen area with soap and water properly daily.
If there is any infection on the skin use anti-bacterial cream, this prevents progression and worsening of bacterial infections.
Keep the swollen arm or leg elevated and exercise regularly to move the fluid and improve the lymph flow.

Good hygiene of affected parts along with actions to control infection and promote lymph flow can significantly reduce the frequency of acute episodes of inflammation ("filarial fevers") and improve the elephantiasis as well.

Image Source: Getty

Read more articles on Filaria Treatment.