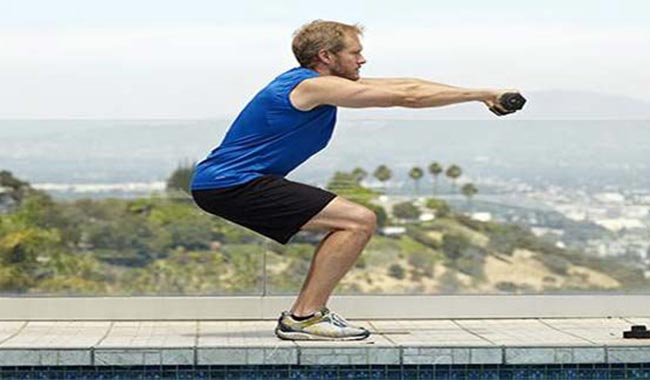 Performing squats regularly is a simple and convenient way to stay fit but squats can also cause knee pain, especially when you perform them incorrectly you tend to experience knee pain. Instead of cursing it as bad exercise or knee killer try these tips to prevent hurting your knees while performing squats.
Your daily posture plays a crucial role in preventing knee pain during squats. You may be aware of the fact that a poor posture causes pain in the back and hips, so is the case with knees. With poor posture, your knees are constantly out of alignment during standing, walking and other daily movement leading to sudden knee pain. Hence it's important that you maintain a proper posture to avoid knee pain.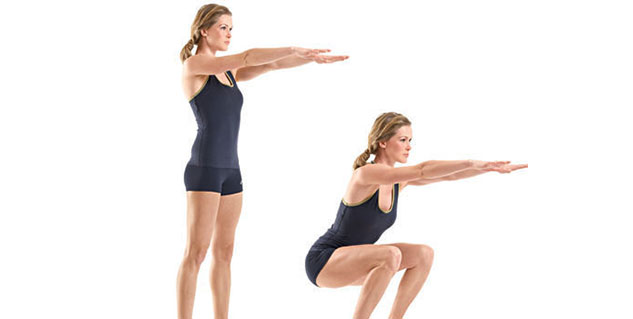 How to do Squats Correctly without Hurting your Knees
Begin with a box of 14 or 15 inches high with adjustable height. Decide the height depending upon on your body type. If you go by the rule of thumb, ideally your thighs should be just below the knee level in the bottom position of the squat.
It is better to perform squats without using weight first. Once you get used to it just place the box in a squat rack and unrack the bar. Now stand in front of the box with your feet with slightly wider than hip-width apart. Make sure your toes are rotated out at 15 to 30 degrees.

You can now begin your squat by breaking with the hips. Sit back as you push your knees out and try to spread the floor with your feet. Don't push your knees out to the point where all of your weight shifts to the outer portion of your feet. All you have to do now is to keep your kneecaps inline with your middle toes. Now gently touch the box with your butt and reverse the movement back up to a standing position, squeezing your glutes at the top.

Repetition is the key to master the pattern for squats. Do box squats twice a week for six to eight weeks. Just go for body weight box squats on the first day. Three sets of 10 reps would be sufficient for the day. However, after a couple of weeks, you can add a light load for 2 or 3 sets of 8 to 10 reps. Use a heavier weight on the second day and perform 3 to 4 sets of 4 to 6 reps.
Image Source: Getty