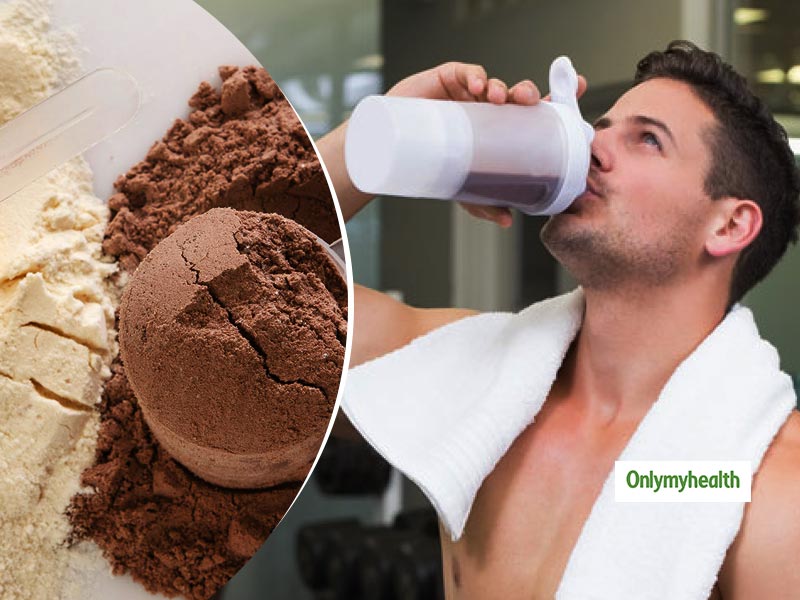 Protein is an essential macro-nutrient which is needed in large quantity in our body. One good source of protein these days is protein powder which is taken through a protein shake. A protein shake is a part of the day for a lot of people hitting the gym and performing the various workout. Vegetarians do not have protein-rich food options so for them protein shake works wonder.
What is protein?
Protein is an essential amino acid which is known as the building block of the human body because it maintains and repair tissues.
Protein is needed for bones, muscles, cartilage, skin and blood health.
Protein is used in making enzymes, hormones and other body chemicals.
Milk, egg, meat, fish are considered a rich source of protein.
Milk consists of 2 types of protein: casein and whey. Whey protein is separated from the casein protein in milk as a by-product of cheese. Whey protein is considered healthy as it contains 9 essential amino acids and low lactose content.
The need for protein powder
Good quality protein powder contains whey protein which is very helpful for our body.
25-30 gram of protein in addition to daily protein intake can help to gain the fitness goal and induce satiety in our body.
Water or milk, what goes well with protein powder?
Both water and milk are added to protein powder to get a protein shake. Which one is healthier is always in debate.
Choosing water and milk with protein powder is taste preference. However, It should depend on the body type and fitness goal. Your fitness goal and personal preference of having lean muscles, build up muscles, weight loss, weight put on, etc should depend on the way you take a protein shake.
Also read: Twenties To Seventies Diet Plan For A Better And Healthy Life
Protein powder with milk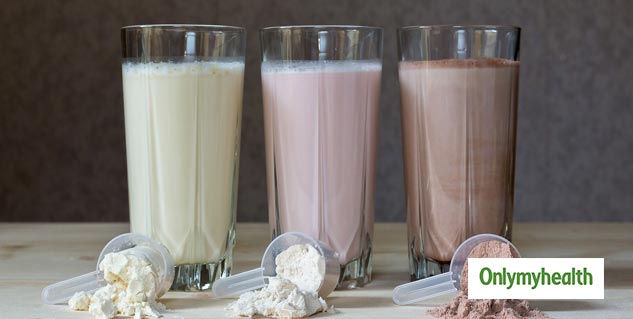 When protein powder is added to the milk, it enhances the protein level in your drink giving you more energy. Milk already contains natural protein and calcium when added with extra whey protein, helps in building muscles and sometimes helpful in weight gain.
If you want to shed weight don't go for milk and protein powder together. You can try toned or cow milk if you prefer milk protein shake.
Milk protein shake takes time to digest and its nutrient is absorbed by the body slowly so it is best to consume after a workout.
The body absorbs only a limited amount of protein so excess protein will go to waste. However, do remember that quantity matters.
Protein powder with water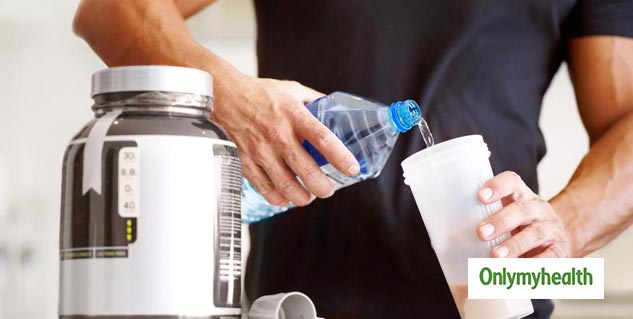 Protein is considered the best nutrient for weight loss. It is suggested to look for more protein and less crab when you want to shed weight.
If you want to lose fat faster, you need to mix protein powder with water combined with a good amount of fruits and vegetables. This will not only boost metabolism but also helps in losing weight faster.
Also, protein powder mixed with water shake is very easy to digest and can help your body to gain proper nutrient and recovery after workout repairing your sore muscles.
Also, water keeps us more hydrated and adding protein to water is best when your body needs more water quantity.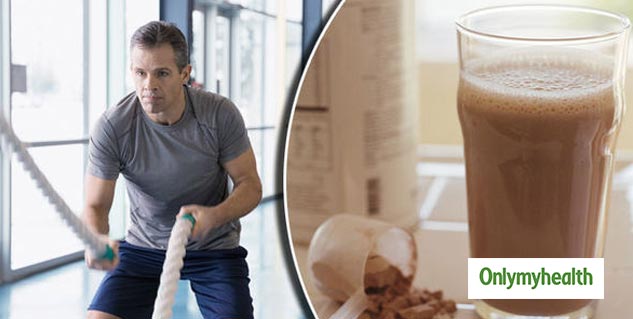 Protein shakes come with a label of adding the powder with milk or water gives the same result. This is obvious that milk already contains protein and fats so adding extra protein and nutrient will enhance its nutrient level. When you are on a fat-free diet or your diet already contain the nutrient, you don't need that extra nutrient. If the taste is the matter which comes in the way, try using cow milk for a protein shake which will not only keeps your taste but also completes your nutrient need.
Also, taking protein shake without workout can be dangerous as it builds muscles. Timing is very important when you are on a fitness regime. So, take a protein shake after workout for best result.
Read more on Healthy Diet