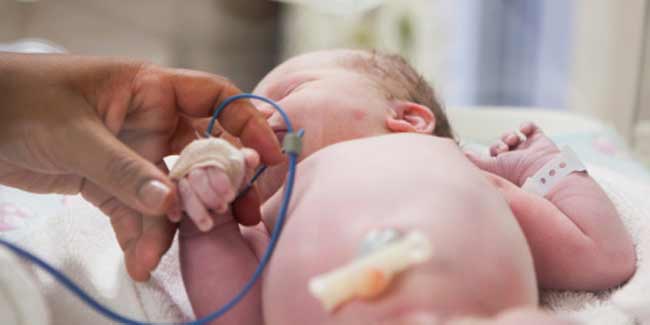 The symptoms of lissencephaly include unusual appearance of the face, difficulty swallowing, failure to grow, muscle spasms, seizures, etc.
What is Lissencephaly?
Lissencephaly, literally meaning smooth brain, is a rare gene-linked brain malformation in which the normal convolutions in the cerebral cortex is absent and an abnormally small head occurs. Children who are born with a reduced head size at the time of birth, the condition microlissencephaly is typically diagnosed. When a defective neuronal migration during embryonic development takes place, lissencephaly occurs. In this process, the nerve cells move from their place of origin to their permanent location within the cerebral cortex gray matter.
Symptoms of Lissencephaly
The symptoms of lissencephaly include:
Unusual facial appearance
Difficulty swallowing
Failure to grow
Muscle spasms
Seizures
Severe psychomotor retardation
Deformation of hands and fingers
Relation with Other Diseases
Lissencephaly may have a relation with other diseases also. These disease include isolated lissencephaly sequence, Miller-Dieker syndrome and Walker-Warbug syndrome. At times it can get difficult to distinguish between these conditions.
Treatment for Lissencephaly
Although there is no cure for lissencephaly but, children can show some progress in development over time. Care may be needed to comfort, feed and nurse the needs of the patient. Seizures can be troublesome but, anticonvulsant medications can be useful.
Prognosis for Lissencephaly
The prognosis for children suffering from lissencephaly depends on the degree of malformation. Many children die before the age of 10 years. Usually, the death is caused by aspiration of food or fluids, respiratory disease or severe seizures.
Image courtesy: Getty Images
Read more on Lissencephaly Signs and Symptoms.